It was just a little over two months ago that Republican state lawmakers threw Athens-Clarke County elections into disarray by scrambling local commission districts, but now Election Day is nearly upon us. For those who've been following the races, here's a quick reminder of where the candidates stand—and who's behind them. We apologize for the fault in the subtitles.
Mayor: The incumbent, Kelly Girtz, has been quite active over the past four years—maybe too active, depending on your political persuasion. He's been criticized on the left for police shootings and tear-gassing protesters under his watch, and on the right for supposedly allowing police morale to drop and a homelessness problem to fester. But under his leadership, Athens has a booming economy with several large new employers, and the city made its way through the COVID-19 pandemic relatively unscathed. The county government is also starting to tackle some major issues, like affordable housing (with new incentives for developers and the tax-subsidized redevelopment of Bethel Homes) and climate change (with a pledge to transition to 100% clean energy).
His opponents mainly say that the ACC government is out of touch, but have offered little in the way of concrete alternatives, preferring instead to fart in his general direction. Pearl Hall, a retired Clarke County School District employee, was inspired to run by the plight of homeless families and has said she would focus on youth and seniors. In between jaunts to Vietnam and St. Simons Island, where he was recently arrested for public indecency after exposing his buttocks on the beach, landlord and retired dermatologist Fred Moorman talks about how he is tired of the homeless gathering downtown. Mykeisha Ross has a background in community organizing and says she's running because she hears from people the mayor and commission ignore, but she's also said she would fire the city manager without giving much of a reason, and that she would appoint a school superintendent, even though that's not something mayors can do under Georgia law. Likewise, Mara Zúñiga says the people aren't being heard, particularly on the issues of crime and homelessness. She's been an outspoken critic of a civilian police oversight board and a government-sanctioned homeless camp that opened in March. Bennie Coleman III remains on the ballot, but votes for him will not count because he dropped out earlier this month.
Although it's a nonpartisan race, the Athens-Clarke County Democratic Committee has endorsed Girtz. Zúñiga, a former Athens GOP treasurer, appears to have the most Republican support, with contributions from the current and two former party chairs. She is Girtz's strongest opponent, based on fundraising numbers.
Read more about Girtz's record here and more about his challengers here.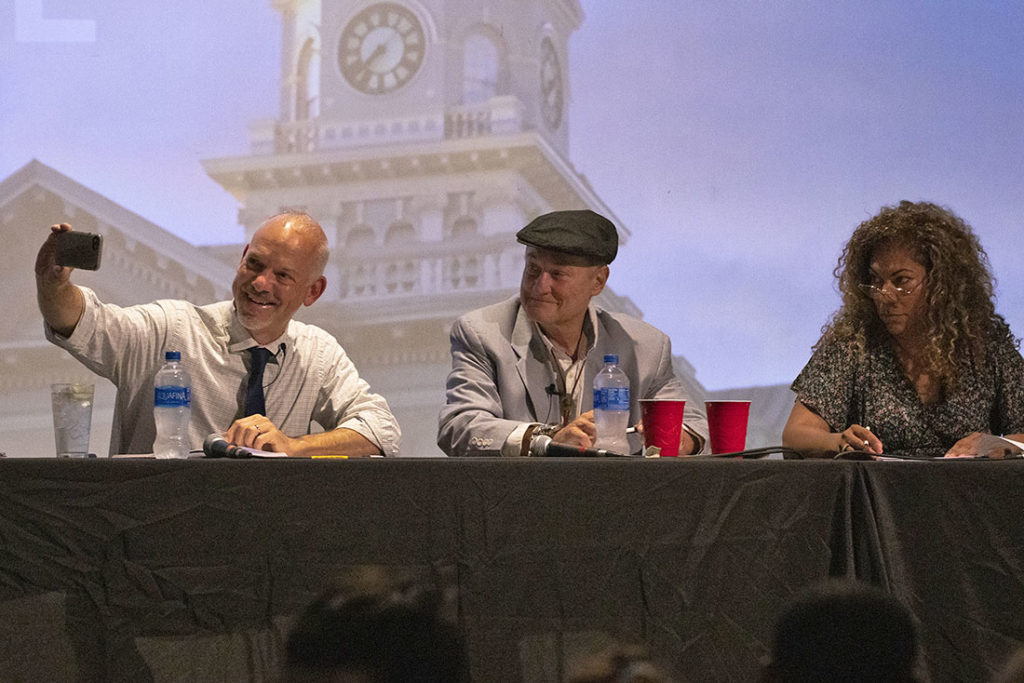 Commission District 1: Commissioner Patrick Davenport is running for re-election in this once-rural eastern Clarke County district, which now includes subdivisions like Cedar Creek. Davenport—who is backed by ACC Democrats and District 8 Commissioner Carol Myers—points to his work on affordable housing, recycling policies, youth development and EMS response times. Challenger Audrey Hughes, however, says Davenport has been unresponsive to her as a citizen. The middle-school teacher wants to expand the county's tax base to relieve pressure on homeowners and expand sewer into the more rural parts of the county, which Davenport counters would be prohibitively expensive. Read more about the race here.
Commission District 3: Republican redistricting moved this district from central Athens to the area around Winterville; no current District 3 residents will be able to vote in the District 3 race. With incumbent Melissa Link sidelined, Tiffany Taylor and Asia Thomas are vying for the seat. Both are Black mothers in their 30s and political newcomers who run nonprofits aimed at youth development. Taylor has been endorsed by ACC Democrats, while Thomas has the backing of Athens Classic, a conservative group of businessmen concerned with crime and homelessness, perhaps because Taylor has been more outspoken in criticizing police. Read more about the race here.
Commission District 5: This is a three-way race in another district where the incumbent, Tim Denson, was drawn out. Dexter Fisher is the former director of facilities management at UGA and is set to retire from a similar position at the Clarke County School District. Fisher is well-liked and respected by many across the political spectrum, but some believe he isn't progressive enough. Writer and librarian Matt Pulver, who is focused on issues like racial equity and affordable housing, would be a commissioner more in line with Denson, bolstering the commission's left wing. Former commissioner Jared Bailey is running mainly on his experience, not only in local government, but as a small business owner and supporter of the local music scene. He was a fiscal hawk while serving on the commission from 2011–2018, and was also particularly concerned about environmental issues. The ACCDC has declared both Fisher and Pulver "Democrats in good standing," while Fisher is also supported by Athens Classic, and Pulver has been endorsed by Link and fellow progressive commissioners Mariah Parker and Jesse Houle, as well as state Rep. Spencer Frye (D-Athens). Read more about the race here.
Commission District 7: Incumbent Russell Edwards was prevented from running again when Republicans essentially relabeled District 10 as District 7 and vice versa. One candidate, John Culpepper, has raised a whopping $56,000—more even than Girtz, who's running countywide. Culpepper's primary issue is vocational education, even though that's more of a CCSD responsibility than an ACC one. He is also concerned about high taxes and crime. The other candidate, Allen Jones, has expressed concern about so much money pouring into local races, much of it from outside Athens. He is well-versed on transportation and housing issues as founder of the neighborhood group Timothy Forward. Jones has been endorsed by the LGBTQ group Georgia Equality, the ACC Democratic Committee, Girtz, former mayors Heidi Davison and Gwen O'Looney, and others. Athens Classic recommends voting for Culpepper, the son of the late civic booster E.H. Culpepper and owner of a temp agency. Culpepper has a history of donating to Republican candidates. Read more about the race here.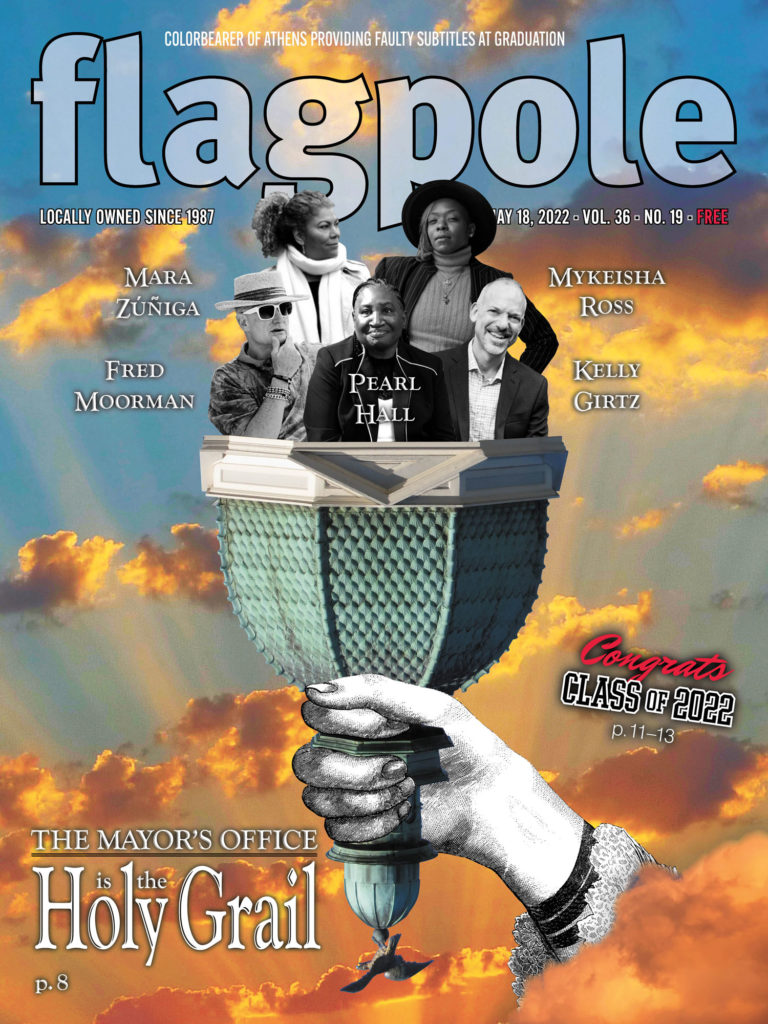 Board of Education District 1: Heidi Hensley, a former Hilsman Middle School art teacher, faces James Alexander, who works in job training at Goodwill, for the rural eastern Clarke County seat being vacated by Greg Davis. Alexander's focus is on preparing students for careers, particularly those with disabilities, while Hensley wants to put more teachers and parapros into classrooms and unleash the potential of the flexibility that comes with CCSD being a charter district. Read more about the race here.
BOE District 5: Tim Denson, the current District 5 commissioner, opted to run for this open seat after being drawn out of his commission district. Another candidate, Deston Bernard Anderson, is on the ballot but has not done any campaigning.
BOE District 9: Tawana Mattox is leaving this northeast Athens seat. Looking to replace her are Elder Johnson IV, who runs an online tutoring program in addition to working in sales at Verizon, and Piedmont College education professor Mark Evans. Both are CCSD parents, and Johnson is a Cedar Shoals High School graduate. Johnson is leaning into his knowledge of the community and communication skills. Evans has the professional expertise as a professor and former K-12 teacher, and has been critical of the CCSD administration over the Oglethorpe Avenue Elementary LGBTQ art scandal and other issues. Read more about the race here.
Uncontested: District 9 Commissioner Ovita Thornton and school board members Linda Davis in District 3 and Lakeisha Gantt in District 7 are running unopposed. Even-numbered districts will be on the ballot in 2024.
TSPLOST: Sick of clomping coconuts together as you skip through the forest? Vote yes on TSPLOST 2023 if you want freshly paved roads, fare-free transit, sidewalks, bike lanes and trails. Continuing the 1% sales tax for transportation will raise an estimated $145 million for such projects over the next five years, and it's paid for by out-of-town commuters, visitors and students, too, not just full-time residents. Here's a breakdown.
How to Vote
The deadline to request a mail-in ballot has already passed, but early voting at five sites scattered throughout Clarke County runs through Friday, May 20. Hours are 8 a.m.–5 p.m. at the Board of Elections office downtown and 9 a.m.–5 p.m. at the ACC Library on Baxter Street, the ACC Tennis Center at Southeast Clarke Park, the ACC Extension office off Atlanta Highway and the Miriam Moore Community Center in East Athens. Photo ID is required.
On Election Day Tuesday, May 24, vote at your assigned precinct from 7 a.m.–7 p.m. Voters can check for their polling place and find out which districts they're in at the Georgia Secretary of State's My Voter Page website. Interactive maps are available at accgov.com/redistricting.
All voters will receive a nonpartisan ballot with local mayor, commission and school board races. Voters can also choose a Republican or Democratic primary ballot with races for Congress, state legislature and statewide offices.
Like what you just read? Support Flagpole by making a donation today. Every dollar you give helps fund our ongoing mission to provide Athens with quality, independent journalism.