The Clarke County Board of Education's District 9 chair needs filling as Tawana Maddox's departure approaches. Elder Johnson IV, a CCSD graduate and sales specialist, and Piedmont University assistant professor of education Mark Evans are vying for her seat.
Other than his time at Fort Valley State University, Johnson is a lifelong Athens resident. He graduated from Cedar Shoals High School and has children in CCSD schools. His current position at Verizon and career history in customer service have aptly prepared him for the board, he said. Johnson's goal is to promote cooperation on the board and voice his community's perspective.
"Nobody likes to feel like their issue doesn't matter," Johnson said. "When you're not as educated or you may not have been in certain professional or intellectual conversations, you may not know how to articulate your concerns. I can be an interpreter for those who don't know the channels to get their voice heard."
Evans co-owned an educational software firm, created the emerging technologies degree at Athens Tech and taught history in DeKalb County schools and at the Athens Community Career Academy before becoming a professor. A resident of Athens for nearly 20 years, he is also a parent of CCSD students.
"I have the experience and knowledge to lead our community," Evans said. "With the things that I am seeing coming down the pike, I am very concerned. I have the skill set in e-learning but also as a classroom teacher to be able to help guide us through this rather rough patch we're about to hit."
Evans' campaign was sparked by the incident at Oglethorpe Avenue Elementary School in which an administrator compared displaying student artwork that stated "Gay is okay" to hanging a swastika, and was defended by the principal. Additionally, Senate Bill 377 and legislative efforts to restrict curricula nationwide are a major concern of Evans'. The board needs professionals who understand these issues, he said, if CCSD wants to attract and retain quality teachers.
As for Johnson, a lack of transparency in communications between parents and CCSD, particularly regarding safety, motivated his desire for the District 9 seat.
"I want my children to go to a school where I'm able to trust that they're going to be safe, that if there's any questions or concerns that I'm going to be one of the first ones communicated with," Johnson said. "If I can't go through those proper channels and get the answers that I need, then maybe I need to be at the top answering the questions."
Johnson hopes not only to spur a culture of clear communication, but increase student achievement by raising academic expectations. His experiences as a CCSD parent, in addition to his Facebook "homework helpline," through which he assisted students during virtual learning, illuminated to Johnson the necessity of targeting reading levels young and incorporating more challenging curriculum at the elementary level.
"If you shoot for the stars, you fall amongst the stars. If you fail, you're still up there," Johnson said. "If we set students up to be studious when they're young, then by the time they're in middle school, we're not just trying to keep them from dropping out, we're really expounding on some seeds that we planted."
Evans' primary attention lies with teachers. He views the board's job as protecting and investing in CCSD's educators, whom he says are facing political scrutiny and acute challenges that threaten both retention and the sanctity of the classroom. Teachers deserve more autonomy and voice, he said.
"Everyone talks around teachers, but nobody talks to them. No one asks, 'If you could teach one unit, without worrying about standards, what would it be?' They all have that one unit in their mind. But they can't do it because of these state standards that are eight miles wide and an inch deep when it comes to actual knowledge," Evans said. "We need to ask, 'What's worthwhile learning here?'"
Evans hopes to encourage placing community members with a stake in CCSD in unfilled district personnel positions. In addition, CCSD is a charter system "in name only," Evans said, and thus a wealth of potential learning lies unearthed. He wants to close learning gaps by incorporating opportunities to interact with the community through local history and nature. But student achievement circles back to the teacher for Evans.
"If you don't have a good teacher, you're not going to have a good class. There are people that immediately pop into your head when you think good teacher—that inspired you, made you think, might have made you mad, but that madness turned into curiosity, and curiosity turned into, 'Hey, this is what I want to do with my life,'" Evans said. "It all starts and ends in that classroom with that teacher. Right now we've just done a poor job of protecting and empowering them."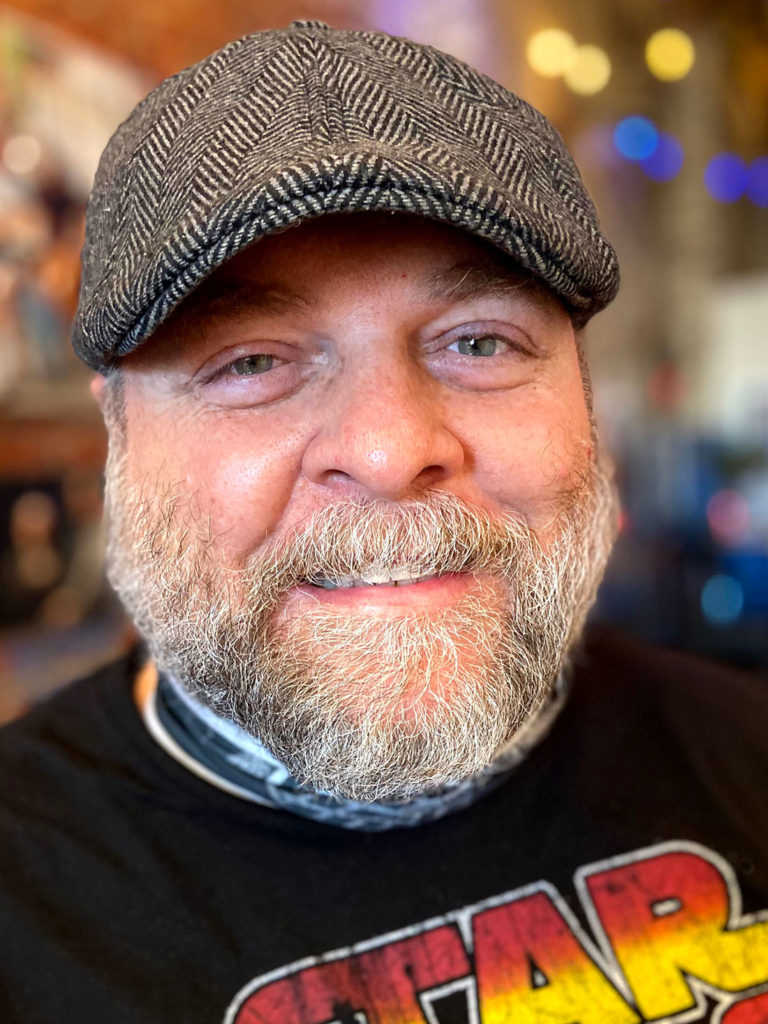 Some of the most influential figures in Johnson's life have been teachers, and he said supporting them takes patience and a commitment to listen. In the search for a new superintendent, Johnson plans to consult educators on the ground for input. He wants to advocate for a leader with a track record and who prioritizes human connection.
"It's important to build relationships, especially when we're in the business of education and children," Johnson said. "I want someone that has a plan already in place, but someone also willing to listen."
Evans also desires a leader with concrete intentions, vision and a focus on solutions rather than problems. Ultimately, his hope is that teaching in CCSD will be more fulfilling and fruitful should he sit on the board.
"I want to empower teachers to be the professionals they are and allow them to use their calling and creativity to make a difference in each of their students' lives," Evans said. "I want my legacy to be that I protected my teachers from political winds that seem to want to not create open minds but close them."
Simply inspiring members of his community to register to vote is enough for Johnson, but his ultimate goal is enhancing the academic lives of students.
"I'm from this community; I care about this community; I can voice the opinions of this community," Johnson said. "I would love for students to enjoy every little bit of their childhood without any regrets. If I could contribute to that in any facet, then I feel like I've already won."
Like what you just read? Support Flagpole by making a donation today. Every dollar you give helps fund our ongoing mission to provide Athens with quality, independent journalism.