Three candidates are vying to become the next ACC commissioner from District 5 in the local election this May. Jared Bailey, who served as District 5 commissioner from 2011–2018, is running to regain his old seat. He'll be joined by Dexter Fisher, Chief of District Services for Clarke County Schools, and Matt Pulver, a writer and UGA librarian.
Commissioner Tim Denson, whose home was removed from the new district map passed by the state legislature earlier this year, can't run for reelection. He's running for school board instead, and his absence from the commission race leaves a wide open field for the other candidates, who would bring different perspectives to the position.
Dexter Fisher
Fisher is running primarily on his record of service, both as the director of facilities management for UGA, where he worked for over 30 years, and on the boards of various nonprofits, such as the Athens Community Foundation, the Piedmont Athens Hospital Authority and the Clarke County Mentor Program. "I've spent the last 30 years working in public service," Fisher told Flagpole. "Whether I win or lose, I'm going to continue serving this community in some capacity."
If elected, Fisher said his main focus will be on fighting gangs through youth development. "We have a shortage of programming for our young people," Fisher said. "What gangs do is they offer them food, they offer them money, and they offer them love. We have to do a better job than the gangs [at youth development] in order to save our kids. If we don't do that, we're going to lose a whole generation of children to gangs, and I don't want to see that happen."
Fisher also wants to tackle the problem of homelessness in Athens. While he supports the establishment of an official camp for homeless people earlier this year, he doesn't see it as a long-term solution. "I don't think we can sustain [the official camp] on an ongoing basis, so we've got to make sure we do everything we can to get them into some type of permanent housing."
On the issue of affordable housing, Fisher said his focus will be on bringing down the cost of home ownership as a way of helping families build generational wealth. "Affordable housing, to me, means someone who can afford a house instead of an apartment. That's what I would push for, working with developers to make sure we build those types of houses so people can actually buy their home."
Fisher said he would offer developers tax incentives to encourage them to build homes while taking less in profit. Other policies the mayor and commission could implement include allowing the construction of smaller homes, accessory dwellings, duplexes and quadruplexes in single-family neighborhoods.
Matt Pulver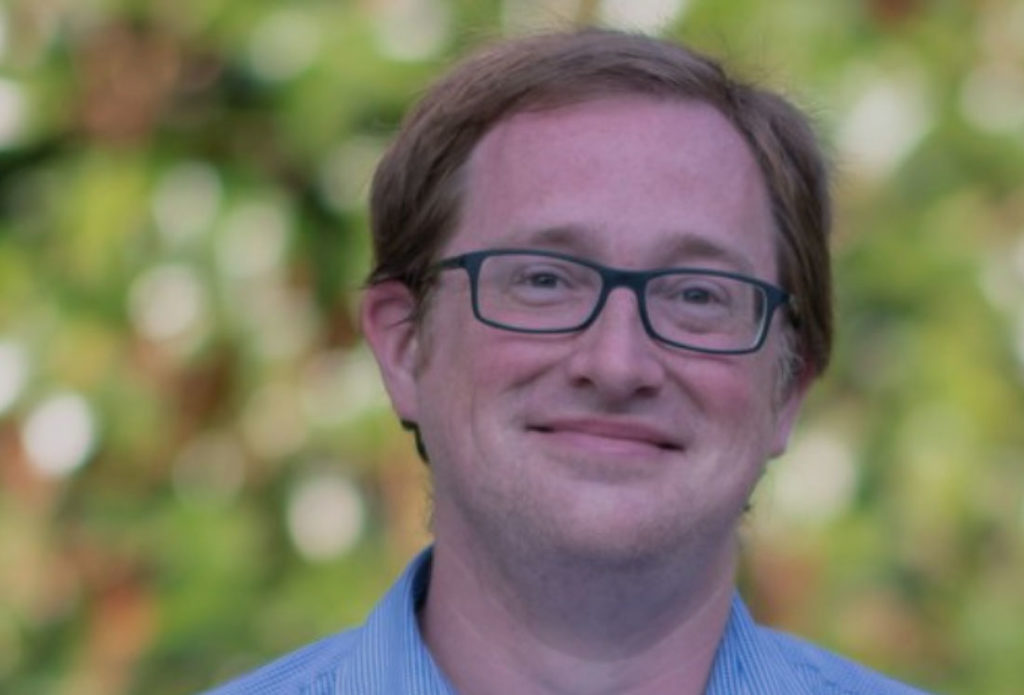 Pulver is a librarian at the University of Georgia, where he's worked for 15 years. He's also a writer with a focus on local Black history and racial justice who has published many articles in Flagpole.
Pulver said he never expected to be running for public office, but that he resolved to do so after this year's redistricting changes hit Athens especially hard, preventing three commissioners (including Denson) from running for re-election.
"I'm running out of a sense of duty," Pulver said. "Republicans attacked our local elected government. It shouldn't surprise us that they selected for removal three of our most progressive commissioners. They attacked us because of the progressive path that we've charted for ourselves. We cannot be derailed."
Pulver is the left-most candidate in the District 5 race and is running on a platform similar to Denson's from four years ago. Like Denson, Pulver has been involved in the fight for living wages on UGA campus. He's been a board member of the Economic Justice Coalition, and he helped start a union at UGA, the United Campus Workers of Georgia.
As commissioner, Pulver said he would focus on economic and racial justice, seeking "liberation from poverty and economic precarity" for Athens residents, particularly Black residents. "We can't have 40% of Athens' children experiencing poverty anymore," he said. "We have to start finding more creative paths away from this."
Pulver wants to help Athens workers by facilitating the creation of a worker center. At such a center, low-wage Athenians could receive support and organizing assistance so they could better fight for higher wages and improved conditions at their workplaces.
Another big issue in Pulver's campaign is the coming redevelopment of north downtown, including Bethel Midtown Village and the surrounding area. He said he will push for the redevelopment to be as inclusive as possible for Black residents.
"What we cannot have is for the north of downtown to turn into the rest of what's happened [in the downtown area]," Pulver said. "The students have enough housing, and more importantly, that is a historically-Black part of downtown. The areas that turned into Lickskillet and The Bottoms were thriving Black communities that were razed by white supremacy in the form of urban renewal. We can't have the future of that part of downtown not reflect its past. I want to explore every possible route to find ways of ensuring an inclusive character."
Jared Bailey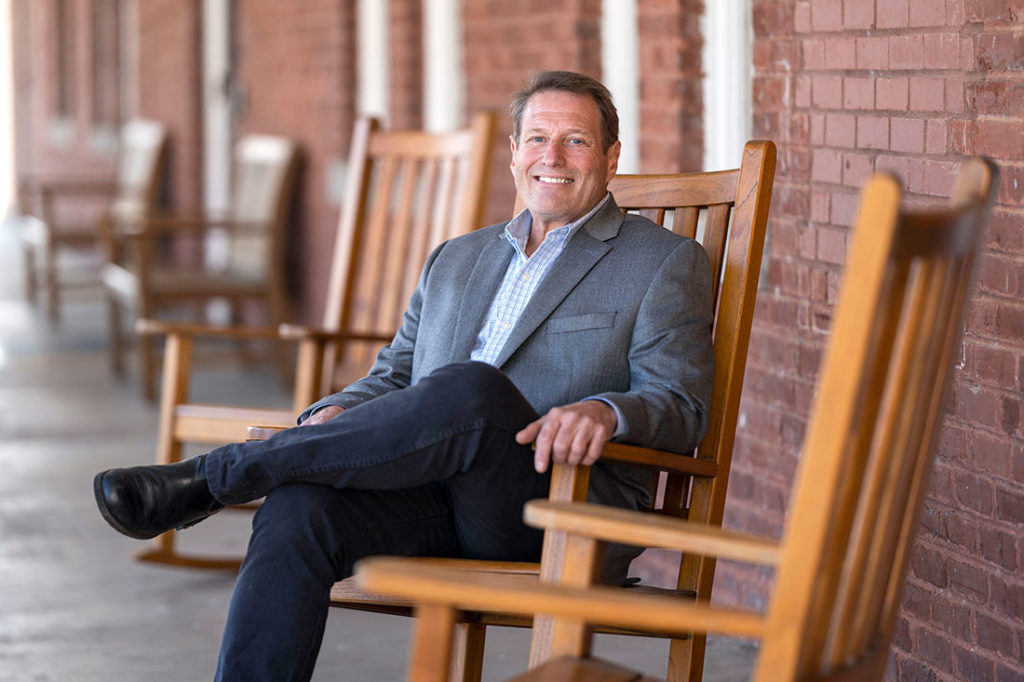 Bailey was the commissioner for District 5 before Denson, and he is running primarily on his experience. He's also an entrepreneur with an impressive resume, having owned and run several bars, including the 40 Watt Club; started Flagpole and helped start AthFest. He also managed the 211 program at Community Connection, and served as small business resource development coordinator for the ACC Economic Development Foundation. He now owns a company that helps landowners maintain native habitats and remove invasive species.
"Public service is very important," Bailey said. "You've got to have the right people doing it. I'm the one with the experience. I've done it for eight years."
Bailey said he wants to put his business skills to work as a commissioner by helping bring in and retain high-wage jobs. Another major focus of his campaign is environmental stewardship. As commissioner, Bailey said he was instrumental in getting Athens Transit to switch to hybrid-powered buses, and that he led the effort to build a solar farm at the Cedar Creek water reclamation facility.
"I was trying to get solar panels on every public building," Bailey said. "Most of the things I'm proudest of have to do with the environment and wise use of our resources."
Going forward, Bailey said he will focus on smart, sustainable growth that protects Athens' "unique character." He said he will also protect the greenspace buffer that keeps "our city from becoming another Atlanta," spend tax dollars wisely and make sure that neighborhoods "have a stronger voice in the decisions that affect them."
District 5 includes the neighborhoods of Homewood Hills, Forest Heights, Country Club Estates and Moss Side. Voters in these and other nearby areas will get the chance to choose between the District 5 candidates on May 24, with early voting starting on May 2.
Like what you just read? Support Flagpole by making a donation today. Every dollar you give helps fund our ongoing mission to provide Athens with quality, independent journalism.