Abigail West, an Athens-based artist, has been repurposing recyclable materials into functional art for seven years. She also works part-time as the reuse coordinator at Athens-Clarke County's Center for Hard to Recycle Materials (CHaRM).
One of the programs she runs at CHaRM is the Teacher Reuse Store.
"It's basically a free thrift store," West said. "We've got our educators as our primary audience, hence the name. Often donations come in from people who are just bringing stuff to the CHaRM. They also have a box of good school supplies. So anything that can be useful in an educational setting, we can take."
West also runs Keep Athens-Clarke County Beautiful toolshed, which operates out of CHaRM. This is a program that allows service project organizations to check out garden and cleanup tools. For her solo recycling work, West prefers to work with uncommon materials. Anything from film plastic on chip bags to bulky furniture is fair game to be used in her artwork.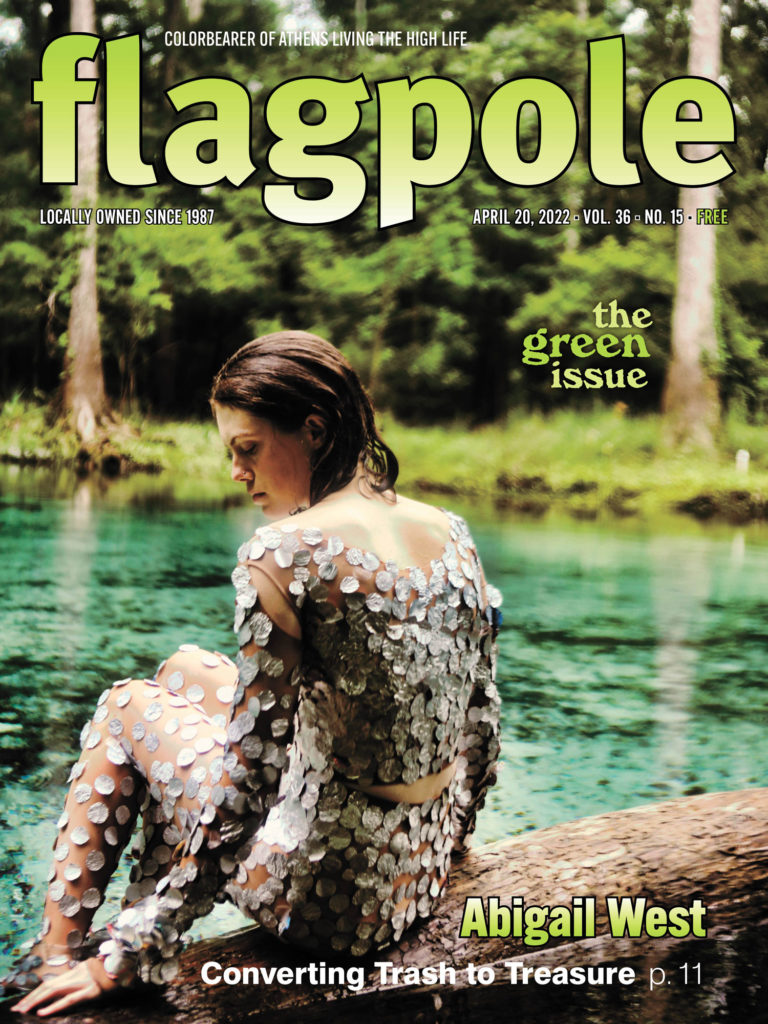 "For a while, I was collecting [chip bags] just on the street," West said. "One chip bag, maybe you can make something out of it. But also, I'm interested in scale because waste is on a huge scale. It's exciting to combine a bunch of these things because it helps people better visualize the scope of the problem."
Bulky furniture items are often another problem when it comes to recycling. They are often "down-cycled," which means the furniture loses value and quality.
"Even when it's not [down-cycled], it requires a lot of energy because you have to drive it in trucks, sort it with equipment and pay people to do all that," she said.
West encourages people to start by reducing and reusing to prevent non-biodegradable materials from collecting in landfills. She says recycling should be the last option out of the three R's.
"We have a limited amount of resources in the world," West said. "A lot of the things we consume are made from plastic, which is from oil [and] we know is not renewable."
West helps local businesses turn their excess waste into public art as well. She became Creature Comforts' first artist-in-residence in 2020, where she created string lights by using the brewery's grain bags. They were on display at Creature Comfort's pavilion for the summer of 2020.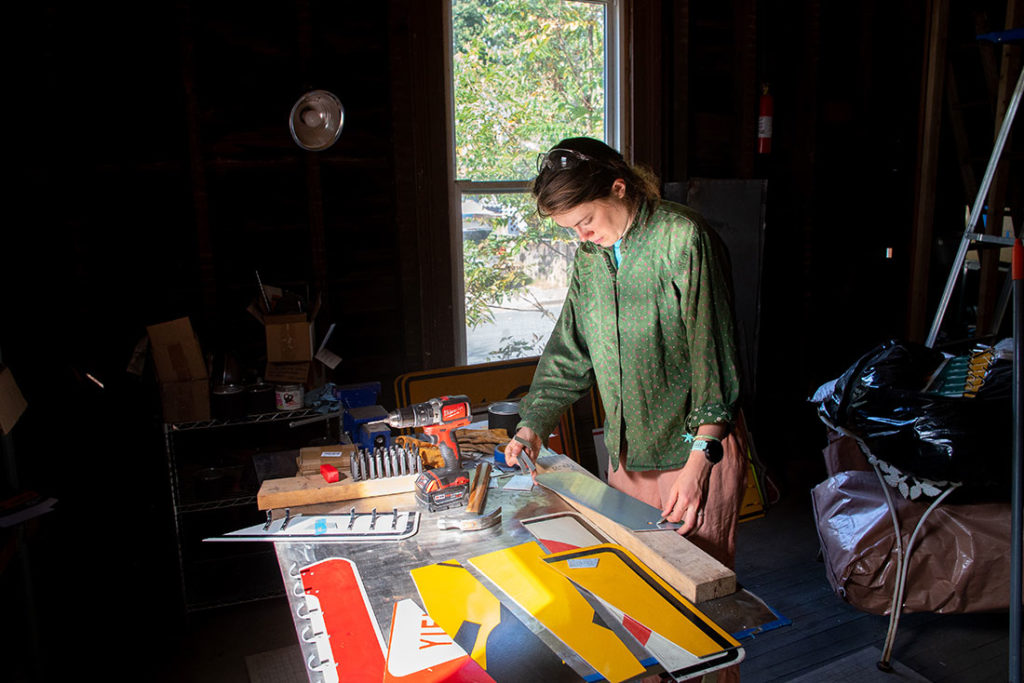 "My process with working with a lot of these materials, like the kit bags, film plastic as well as the grain bags from Creature [Comforts], is to cut open the bags, clean them and then iron them with some sort of protective barriers," West said. "They don't actually melt the plastic. And once you've done that, it's kind of like a paper substrate. You can work with it the way that you might sculpt with paper."
Additionally, West runs public programs for Athens-Clarke County residents to bring their recyclable materials and create their own artwork. She hosted her pop-up workshop series, the Athens Lantern Project, in November and December of 2021. West will host another Athens Lantern Project popup as well as a garden globe workshop during the Oconee Cultural Arts Foundation's free Earth Day Family Day event on Apr. 23 from 11 a.m.–3 p.m.
"I'm going to lead two projects, and one of them is going to be a continuation of the Athens Lantern Project," West said. "So that's very open-ended. I provide the materials for people and like a couple of ideas of directions to go in."
Some materials that West and Athens Lantern Project attendees will use are the grain bags from Creature Comforts, various bright colors of film plastic and hot bags. According to West, hot bags are similar to chip bags but have better durability.
West said that using waste in her art connects her more to environmental issues. Converting outdated items into art or furniture is one of the many active steps people can take.
"I can make things out of things that already exist," West said. "That's one of the most important things to highlight for people is that there's so much value—both value in the monetary sense and in the aesthetic and emotional sense—in the things that we already have. I want to highlight that and help remind people of that. In a world with a lot of negative doomsday news about the future of the planet and everything that's going on, I try to exist in a more optimistic space."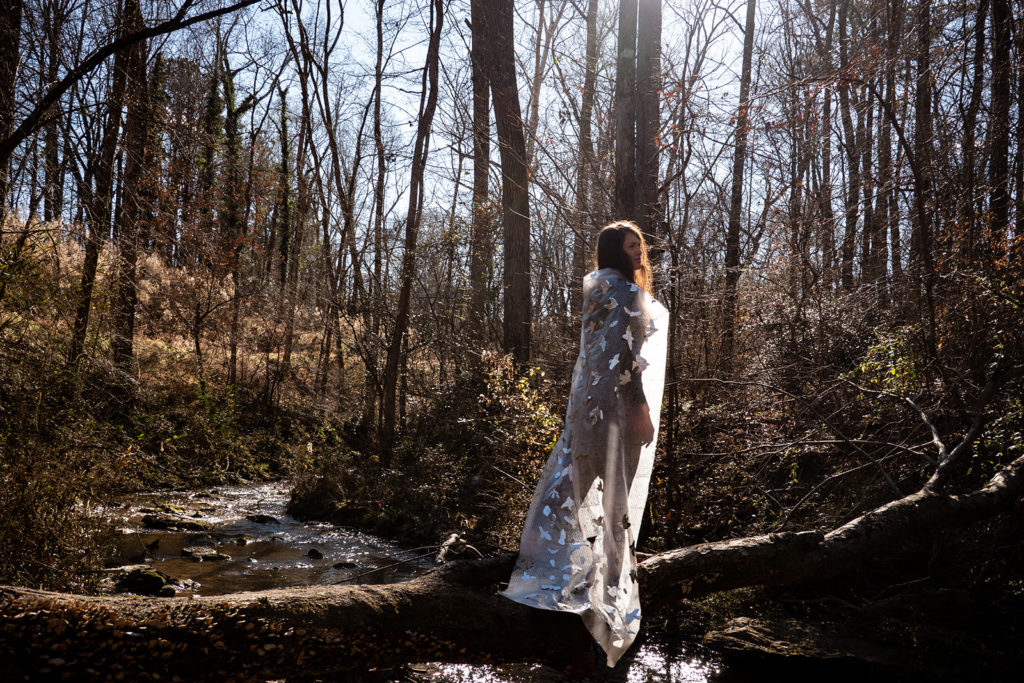 Center for Hard to Recycle Materials (CHaRM)
If you are looking to get rid of unwanted possessions in an environmentally-friendly manner, look no further than Athens' Center for Hard to Recycle Materials (CHaRM). With the spring semester of college quickly coming to a close, this is an important resource for anyone leaving town for the summer or moving away entirely. This facility on College Avenue has been in Athens since November 2015 and is operated through SPLOST funds.
CHaRM accepts a wide variety of tricky recyclable materials, like electronics, eyeglasses and chemicals. The center charges a $2 fee for Athens-Clarke County residents to drop off their materials and a $5 fee for people outside of Athens-Clarke County.
Denise Plemmons, CHaRM's commercial recycling specialist, says plastic foam is frequently brought to the recycling facility.
"We do get a lot of Styrofoam and plastic bags, which is a No. 1 headache for the recycling centers," Plemmons said. "The plastic bags get stuck in machinery and the Styrofoam just causes a mess. They're hard to recycle, but they are still recyclable. They just have to be handled separately."
CHaRM employees and volunteers sort through and process the recycled materials. Once they finish, CHaRM employees send these items out for shipment. Plemmons said that recycling these materials, as opposed to throwing them away, keeps waste under control.
"We're wasting materials if we are not recycling them," Plemmons said. "And if it's getting thrown away, it's going to a landfill which is a finite space. It's a hole in the ground that will eventually get full. When it's full that means we have to build another landfill, which is expensive to clear the area and prep it for a landfill. It's not just a hole in the ground. We do have to protect our watershed and make sure that nothing is getting into our groundwater."
Like what you just read? Support Flagpole by making a donation today. Every dollar you give helps fund our ongoing mission to provide Athens with quality, independent journalism.