Four years ago, Mayor Kelly Girtz vanquished two opponents with more than 60% of the vote. One might think that would discourage potential challengers this year. That wasn't the case. When the qualifying period ended Mar. 11, Girtz had drawn five challengers—the most since 1990. While they vary widely in their views, there is one common theme: Be it conservatives, the Black community or struggling residents in general, not everyone has a voice.
And remember, like other nonpartisan local races, this one will be decided May 24 or, if needed, a June 21 runoff. It won't be on the ballot in November.
Pearl Hall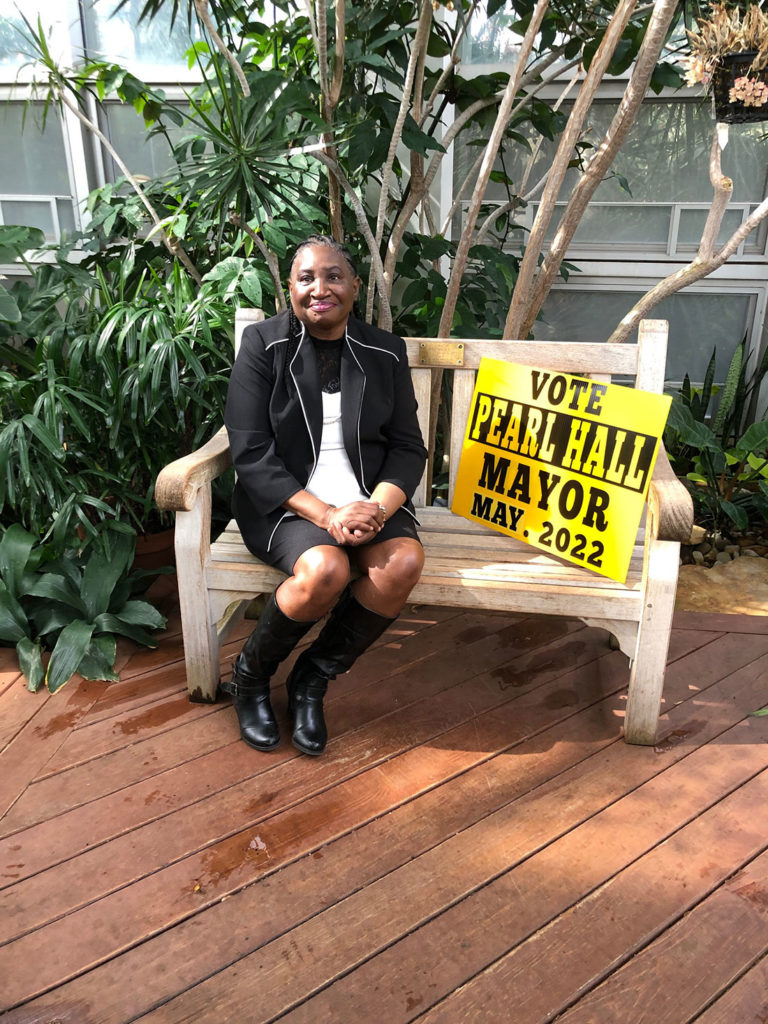 Pearl Hall has been helping people behind the scenes her whole life through her church, Ebenezer Baptist West, and other organizations. She'd thought of running for office before, but always deferred to others.
Then, she said, she saw something that made her change her mind. Hall said she enjoys watching UGA football fans walk down Hancock Avenue to the game. But one game day last fall, she burst into tears after noticing a woman and her young daughter struggling to push a cart full of clothes down the street.
"I could visualize that little girl lying in bed crying, if she had a bed to lie in," Hall said. "I want that little girl to walk down [to] UGA with pom-poms."
That opened Hall's eyes to the homelessness problem in Athens. "The more I looked, the more homeless I saw," she said.
Athens-Clarke County recently authorized a city-run campsite for unhoused people who've been sleeping in various tent cities, specifically one off North Avenue that railroad company CSX has been planning to clear out. "It's a start," Hall said of that solution, adding that she helped Charles Hardy and Athens Alliance Coalition clean up the camp, but she would rather build a community of tiny houses on the property instead. "Just cut the trees and stuff down," she said. "I know people might not be happy, but give them a tiny home."
Hall, who is retired from the Clarke County School District, said she is also concerned about Athens' seniors. She suggested a phone number they can call to let the police know where they are, as well as a facility for seniors in addition to the Athens Community Council on Aging.
"I have a heart for our seniors," she said. "I want to make sure our seniors can go out in the community and feel safe."
Likewise, young people need more opportunities, Hall said, like book clubs and a bowling team. Young people tell her it's very easy to get a gun, she said, and the mayor and commissioners should be going into neighborhoods and talking to parents about "ways to hold your children accountable for having a gun you should not have."
Hall said she's also concerned about streets and drainage, particularly in Rocksprings and around Fairview Street. In general, she said she has nothing against Girtz, but she has a different vision. "The African-American people are not getting all the things they deserve with the city," she said. "We deserve better."
At CCSD, Hall said she worked in school offices, as a paraprofessional and as a career coach. She has also been a paralegal and is certified in management, administration, child development and victim advocacy. "I'm qualified to do what needs to be done," she said.
Fred Moorman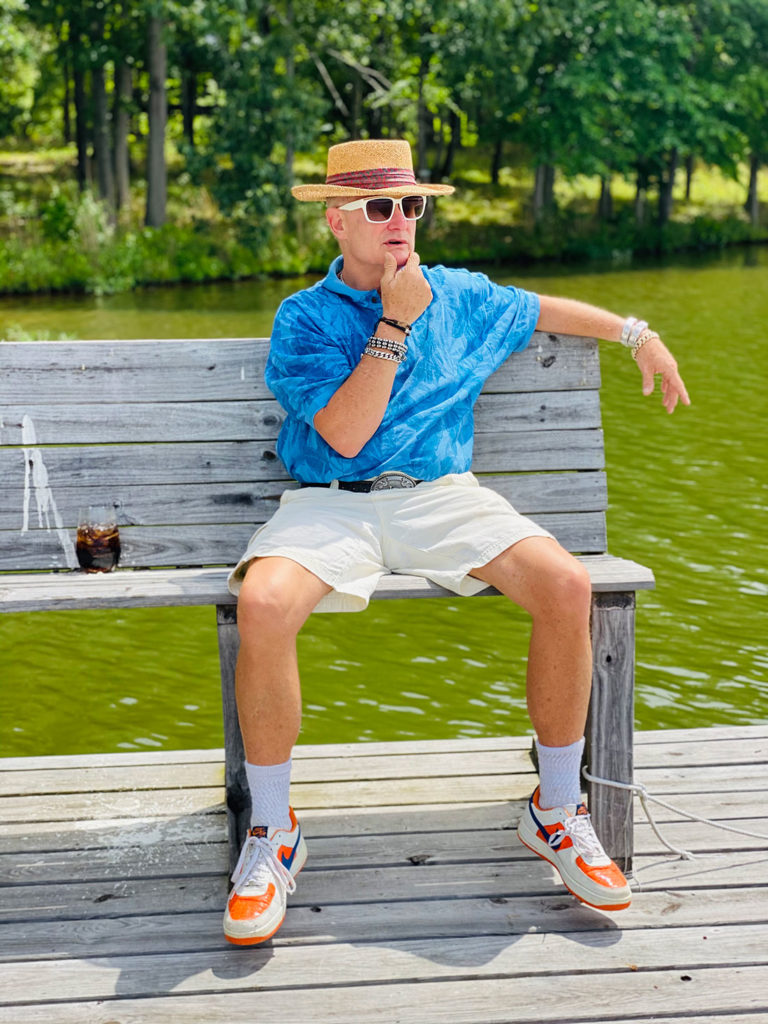 If you're familiar with the old Southern Mutual building downtown catty-corner from City Hall, you know who Fred Moorman is. "The Fred Building" is emblazoned on the side.
Through Fred's Historic Properties, the former dermatologist owns a number of commercial and residential buildings, including, now, Heritage Square Condominiums near Bishop Park. Moorman has been in the news the past fews years for his successful legal effort to compel holdouts in the affordable condo complex to sell to him so he could assemble ownership of the entire parcel through what's known as a forced sale.
Moorman told Flagpole that he began buying Heritage Square units one-by-one about 20 years ago, overpaying for them. He said he was the victim of "needless, senseless, costly and perhaps punitive" lawsuits and forced to defend himself, as well as "erroneous reporters." As for his real estate holdings in general, as mayor Moorman said his legal advisors will ensure he operates within the law regarding conflicts of interest.
Moorman said he's running for mayor to put his business acumen to use for the city. "I'm not in agreement with the direction current leadership is steering this community in regards [to] taxation, homelessness, predatory parking management and crime," he said by email from Vietnam, where he was buying pearls last week. "As mayor I feel I can use my experience, network and knowledge to return Athens to a place of prosperity and progress."
Tax assessors' "contrived valuations"—the value assessors place on a property for tax purposes—are driving businesses away, along with the cost of downtown parking and "homeless vagrants," according to Moorman. Many of the "downtown invaders" have "mental instabilities," he said. Moorman founded the Palm House Recovery Center, where, he said, "We teach people how to utilize their basic abilities to provide for themselves and stay out of jail." Panhandlers, Moorman said, receive free money, health care and food from the government and churches—money that could be going to additional funding for police. "As a doctor, philanthropist and humanitarian, I understand the need for programs that do more than just put taxpayer dollars in the hands of the displaced and destitute," he said. The situation has gotten so bad, Moorman said, that he is worried entrepreneurs and parents of potential UGA students won't want to come to the city, jeopardizing its status as "The South's Best College Town" according to Southern Living.
"[S]imply put, I want to create programs that will help to clean up the homeless population in the city, create a safer environment for downtown visitors and patrons by having civil servants walk the beat, lower taxes for business owners and reimagine how we handle parking," he said.
Bennie Coleman III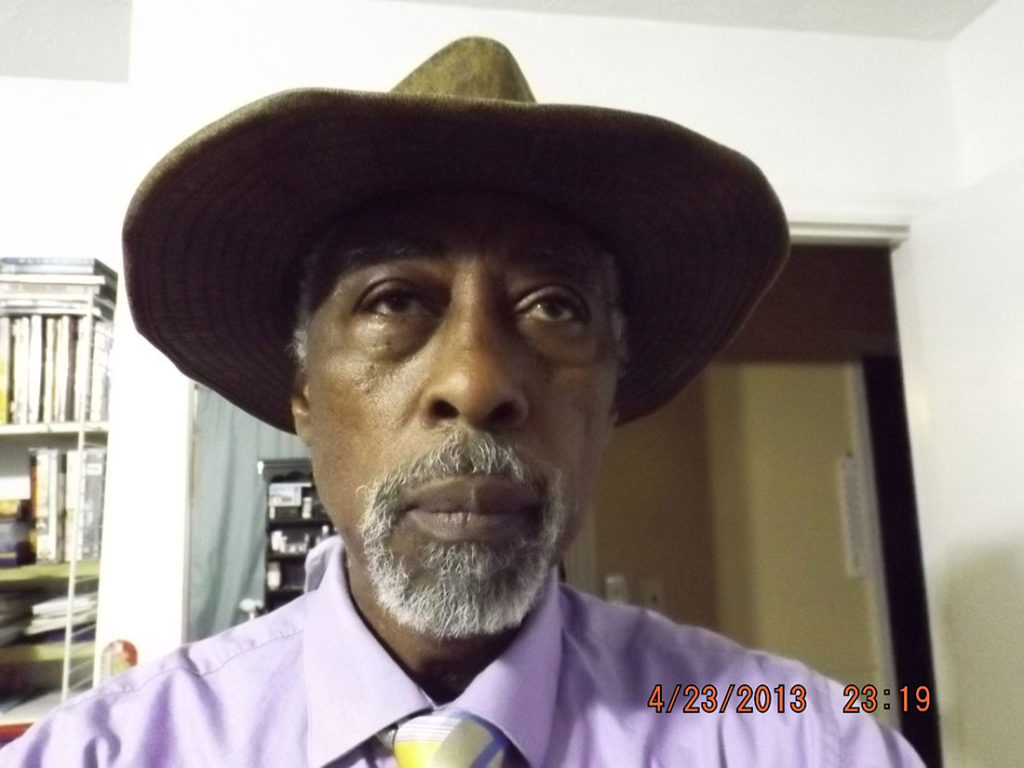 Bennie Coleman III may have some unorthodox and potentially divisive opinions, but he's running for mayor with a message of unity and self-reliance.
"It's more than just running for the mayorship," Coleman said. "It's about inspiring the young generation to get out and do something instead of just talking about it."
When Coleman saw the Black Lives Matter protests of recent years, his reaction was that "all lives matter." In an essay he provided to Flagpole entitled "After the Movement," Coleman expounds on "black-on-black crime," the "ghetto lifestyle" and his belief that Black people have become separated from God and are now enslaving themselves.
"We're keeping ourselves in slavery because we don't want to work," he said. "We [Black people] don't want to better ourselves."
Coleman described himself as neither a Democrat nor a Republican, but said that Republicans freed the slaves and, unlike Democrats, talk about the importance of work.
In his tract, Coleman also expressed his belief in traditional families and opposition to gay marriage. When asked if he supports ACC's anti-discrimination ordinance, he said the Bible tells him to love everyone. "You shouldn't discriminate against anybody," he said, "but you don't have to hang out with one another."
Coleman said he's felt slighted by some past mayors because "every time I wanted to speak to them, they'd put me off on somebody else," except when it was time to vote. As for Girtz, he "seems scripted," Coleman said. "I'm not that way."
Three issues that concern him are housing, crime and jobs. Coleman said he is upset at all the $350,000 houses being built around town and wants to allow modular or prefabricated houses. That would keep Black residents from continuing to be pushed further and further out of town, he said.
Police are too busy patrolling well-off neighborhoods, Coleman said, and should spend more time patrolling the Black community instead. It takes too long for officers to arrive if someone is shot, he said.
As a former lab tech, carpenter, printer, art teacher, chess teacher, cook and janitor, the now-retired 66-year-old has a wide range of job experience. But today, he believes, businesses won't hire someone unless they're a college student or an ex-criminal. "The average person who stays out of trouble can't find a job," he said.
Coleman said he's running a low-key campaign, with no yard signs or going door-to-door, but he still hopes to get his message out, even if some people don't like it.
"I know people are going to be angry with me," he said. "I'm willing to take the backlash."
Mykeisha Ross
As one of ACC's neighborhood leaders for two years, Mykeisha Ross saw the city's problems firsthand. And what she saw included a lack of leadership.
A partnership between the ACC government and the nonprofit Family Connection-Communities in Schools, 16 paid neighborhood leaders serve as resources to direct community members toward services. The position became particularly important when the COVID-19 pandemic hit.
"We were on the front lines," Ross said. "I didn't see the mayor. I didn't see the city manager. I didn't see commissioners. If we're out here risking our lives, why aren't you out here?
"Our city is hurting; it's crying," she continued. "They feel like they're being abused, and no one hears their cries."
In a broad sense, Ross sees a disconnect among the city government, the Clarke County School District, UGA and Athens' many nonprofit groups. For example, ACC awards grants but doesn't offer training on how to apply; CCSD will often meet with nonprofits to partner, then replicate those programs on their own; and too many nonprofits offer duplicating services instead of working together.
Ross, who currently works as community outreach coordinator in the district attorney's office, has her own nonprofit, Youth Is Life, which offers food, housing and clothing assistance to the homeless and mentoring to CCSD students. In that role, she said she sees the need for additional youth development funding and economic opportunity to address gangs. Transportation is another key issue, said Ross, who pushed for a new Athens Transit bus line to the Stonehenge neighborhood.
The coalition of homeless advocates that advises ACC lacks diversity, according to Ross. "They didn't really think through" the homeless camp, she said. "I didn't agree with it." Instead, Ross said she would have worked with the Athens Land Trust and Habitat for Humanity to build a boarding house and a tiny house community, along with a one-stop-shop for support services.
Ross, the mother of a 10-year-old and 14-year-old, has another big idea to improve collaboration: She wants the mayor to appoint the school superintendent. "Why not?" she said. "I would try that. The system's not working." While in some major cities elsewhere, the mayor runs the schools, in Georgia, school districts are run by their own elected boards and are entirely separate from city and county governments.
She would also get rid of Manager Blaine Williams. "I would appoint someone… who's more engaged with the city, who knows the city," she said.
Having experienced homelessness and poverty herself, Ross said she is best positioned to address those issues. "I've always been an advocate for people who couldn't use their voice or were scared to use their voice," she said.
Mara Zúñiga
Mara Zúñiga declined to be interviewed by Flagpole for this article, saying she didn't have time until April. 
According to her official biography, Zúñiga was born in Nicaragua, grew up in New York City and moved to Georgia in 2002. She is a former treasurer of the Athens Republican Party and is backed by Steve Middlebrooks, co-founder of the Athens Classic group, which is working with the Athens Clean & Safe PAC run by a Marjorie Taylor Greene advisor to raise money for local conservative candidates.
"Athens is being pulled apart with bad decision-making, overspending and political games with members of our community. This needs to stop," she said during her Mar. 3 campaign announcement speech, according to the Athens Banner-Herald.
Zúñiga lists frivolous spending, government transparency, lack of support for police, public education and teaching personal responsibility for economic well-being as key issues on her website. She frequently appears at the podium during public comment at ACC Commission meetings, in particular expressing opposition to the homeless encampment and a civilian oversight board for law enforcement.In October, a letter from Zúñiga was published on the Classic City News website in opposition to the homeless camp and Athens for Everyone, the now-defunct progressive group. In another letter posted in March, she lamented community divisions and denied that she is a conservative while attacking progressives and unnamed local journalists.
Like what you just read? Support Flagpole by making a donation today. Every dollar you give helps fund our ongoing mission to provide Athens with quality, independent journalism.