One thing is certain in the race for the District 3 seat on the Athens-Clarke County Commission: The winning candidate will be a young woman new to elected office who brings an entrepreneurial spirit and a focus on youth development.
Both Asia J. Thomas, 33, and Tiffany Taylor, 34, launched new nonprofits last year focused on youth development, and the two Athens natives say they want to make youth development a priority if they win the May 24 nonpartisan election for the post.
The District 3 one of them will represent when new terms begin in 2023 is quite a bit different than the old District 3, obliterated as Republican legislators drew up new district maps that made three incumbent progressive commissioners ineligible to run because they now live outside their odd-numbered districts' boundaries, including District 3 incumbent Melissa Link.
The old District 3 was one of Athens-Clarke's most densely populated districts, in the north-central part of the city and including downtown, Cobbham, Boulevard and part of Normaltown. The new District 3 is much larger geographically, taking in much of the eastern part of Athens-Clarke that had been District 1, currently represented by Patrick Davenport. The new District 3 includes Winterville and surrounding rural areas on its eastern border with Madison and Oglethorpe counties, as well as parts of predominantly Black East Athens.
The new District 3 has the second-highest minority population of the 10 Athens-Clarke commission districts, according to the Athens-Clarke County Geographic Information Systems Office—63.9% minority. Only District 9, where Ovita Thornton is running unopposed, has a higher minority population, at 64.7%, according to the GIS office.
Thomas, who calls herself "Asia the Advocate," was born in Athens and attended public schools in Oconee and Clarke counties, including Cedar Shoals High School, before graduating from South Gwinnett High School and then earning a degree from the University of North Georgia in 2016 with a major in communications with organizational leadership.
Taylor is also a Cedar Shoals graduate, born and raised in Athens, she said, and attended Hilsman Middle School and Gaines and Fowler Drive elementary schools. Taylor entered the race not just for herself, but for friends and young women who grew up in the same East Athens neighborhoods she did, she told WUGA-FM interviewer Chris Shupe in a March interview. "We have something to say," Taylor said. "I decided to run, and I know this sounds cliche, but I absolutely want to see a change in my neighborhood."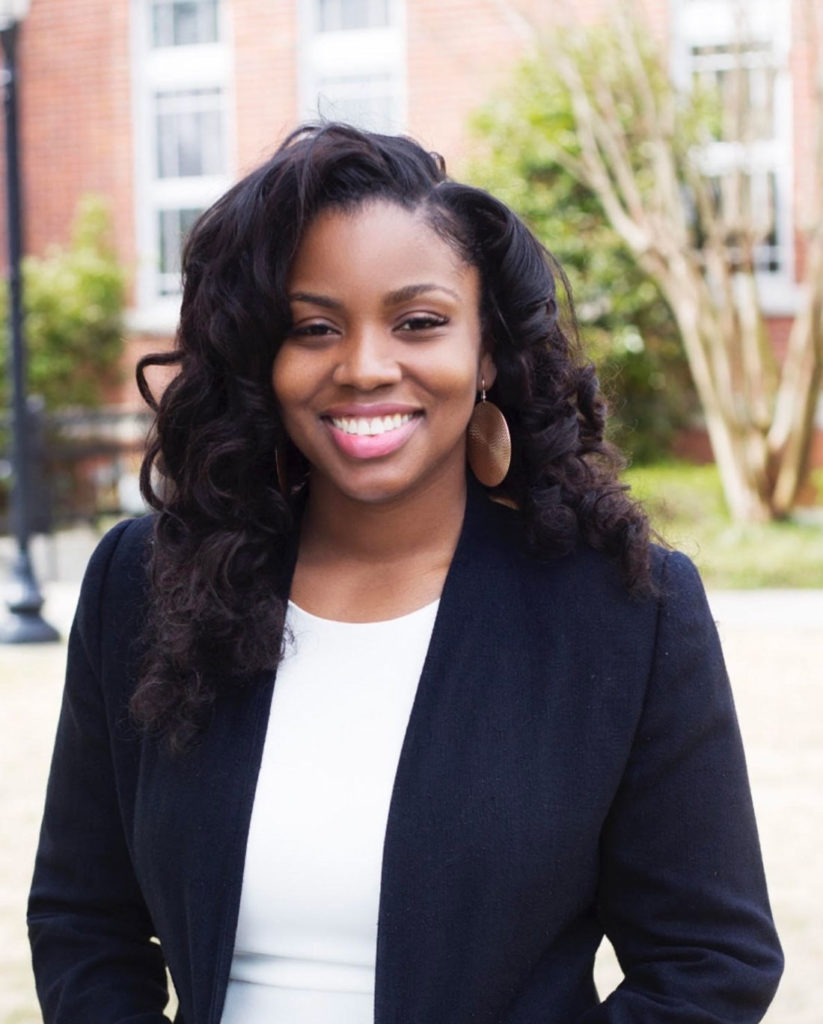 Strengthening connections between police and neighborhoods helps curb gang violence, another big issue in her part of the community, according to Taylor. "I feel like my community is being overpoliced," she said.
She also sees her neighborhood being eroded by skyrocketing real estate prices. "Things are getting so high, it's pushing all the residents out," Taylor said. "Our boys will never know our neighborhood."
Affordable housing is a community crisis with no easy answer, she said. "It's going to take all of us sitting down at the table and putting our heads together," Taylor said.
Like Taylor, Thomas is a strong advocate for mentoring young men. In an interview on WGAU broadcaster Tim Bryant's Mission: TimPossible podcast, she said the local government should consider supporting a peer mentor program, and should explore the possibility of paying people to be mentors. "Someone in life they can look up to," Thomas told Flagpole, "being able to show them that they don't have to be a product of their environment, but they have the opportunity to dream, to be successful."
Thomas last year incorporated a nonprofit called United Community Outreach, focused on "unity, civic engagement, being a bridge to resources and youth development and programs," she said. She also launched a real estate company, Land on Land.
Thomas would work to get different parts of the community working together on community problems, including the affordable housing crisis, she said. "Our community is bigger than downtown and UGA," she said. "A lot of neighborhoods are dealing with harsh conditions."
Thomas lists three bullet points on her campaign website: economic development, youth outreach and community engagement. She wants to see more people in her district become engaged with their local government.
Like her opponent, Thomas would like to foster a better relationship between police and the community, she said. She'd like to build better relations generally in the community, she said. "I'm really about building a bridge instead of building a wall," Thomas said.
Taylor, the mother of four boys—the youngest is four months old, she said—also last year launched a nonprofit called Mothers of Black Sons, aiming to partner young black boys with men who are entrepreneurs, and sponsoring activities such as a field trip with a group of young boys to Savannah, including sessions where they were "all able to express themselves in a safe place, to talk freely without being judged."
Both candidates noted that there's another side to the housing crisis besides the cost of rent or home ownership—people should earn a living wage.
The deadline to register to vote is Apr. 25. Early voting begins May 2, and the deadline for absentee ballot applications is May 13.
Like what you just read? Support Flagpole by making a donation today. Every dollar you give helps fund our ongoing mission to provide Athens with quality, independent journalism.