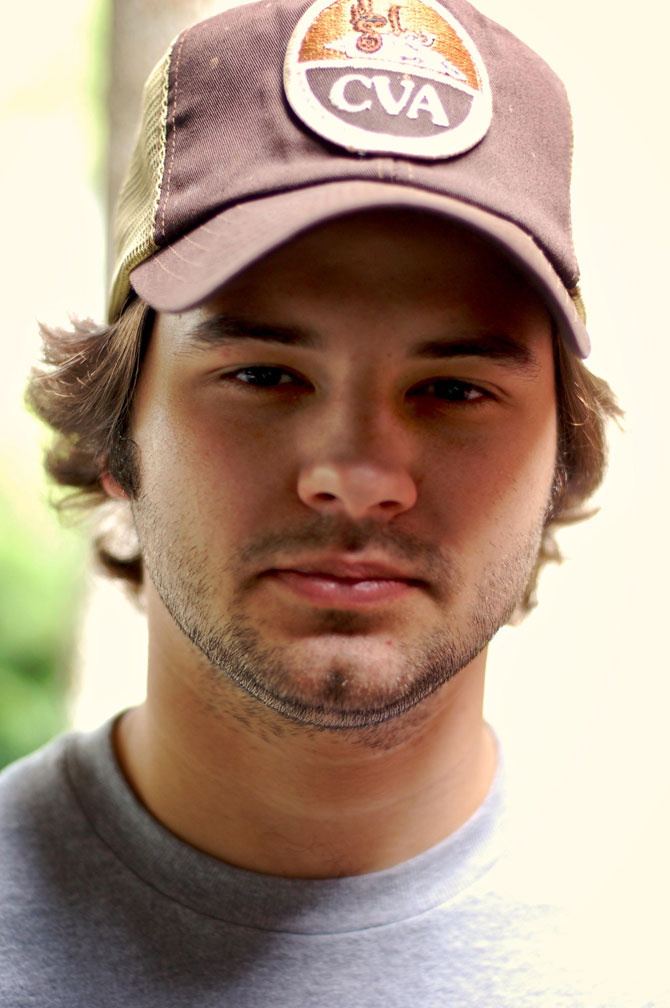 As the seat of southwest Georgia's Schley County, Ellaville has maintained a population of under 2,000 throughout its 155-year history. Songwriter Brent Cobb seems destined for "home of" signs on U.S. Highway 19 at the city limits. (Cobb's celebrity would seem to usurp that of other notable residents: a senator who represented Florida in the 1930s; the man who painted an official U.S. Postal Service stamp celebrating Kwanzaa in 2004.)
Even if you haven't heard of Cobb yet, the songs he's written—and the artists recording them—should be familiar: Luke Bryan ("Tailgate Blues"), The Oak Ridge Boys ("Hold Me Closely") and Eli Young Band ("Go Outside and Dance"). The now Nashville-based Cobb maintains an emotional connection to his songs even while knowing many will end up being reinterpreted by other performers.
"I write for myself," he says. "I know there's a formula to a lot of the co-writing. That's what you do in Nashville… I think some of those people have a formula [for]… what they believe [people] wanna hear, and they'll sit down and write to that. I'm not saying they don't mean it, but for me, I have a really hard time going, 'Well, what would this person like to hear?' It really has to mean something to me."
One wonders if an artist like Cobb can maintain an authentic country perspective in the cutthroat corporate world of Nashville, if it's harder there to write with an honest Southern voice.
"I don't think it has anything to do with being in Nashville so much as just kinda experiencing different things… and a lot of times, that's the writer I am," Cobb says. "I'm just sorta writing [about] my surroundings and my environment at the time. Right now I'm not [in Ellaville], but my heart is always there, so I guess it's easy to channel that."
Like what you just read? Support Flagpole by making a donation today. Every dollar you give helps fund our ongoing mission to provide Athens with quality, independent journalism.