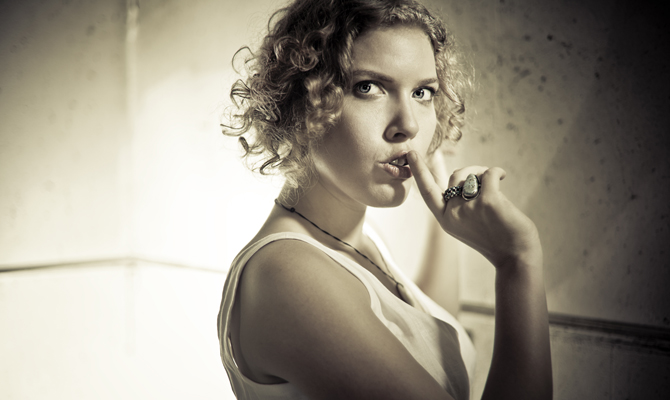 Self-sufficiency finds new meaning in Bonnie Whitmore. The woman can write her own songs, fly her own plane and even knock off her own embittered lovers—or at least pose a convincing threat.
Whitmore's music career began at the impressionable age of eight, when she joined her father's folk band, the aptly named Daddy & the Divas. Daddy, a licensed pilot, flew the family around its home state of Texas to showcase his genetic musical wonders. Bonnie played bass and cello, while her sister Eleanor learned violin.
Whitmore began writing songs of her own in her early teenage years. "I'd like to say that being an independent artist is completely different than playing with my family,†she says, "but it's not, really, [except] that I don't tend to argue with myself, and I sing lead on all my songs.â€
Indeed, even as a solo performer, Whitmore maintains her familial ties. She collaborates frequently with Eleanor; her brother-in-law, former Son Volt guitarist Chris Masterson, produces her music; and she tours with her boyfriend, guitarist Chris Porter of Some Dark Holler. Meanwhile, at least once a year, the Whitmores have a family band reunion.
Although her sultry Southern voice and country sound pay rightful homage to her roots, her music reflects an angst all her own. Rather than give in to self-pity or sorrow, her album, Embers to Ashes, is vengeful, even murderous. While Whitmore may not have actually committed any of the capital offenses she alludes to in her music, she attributes her lyrical violence to the depth of her affection, saying, "If you've never had any type of homicidal tendencies, then you've never really been in love.â€
This seasoned veteran's experience both in love and music—two things not always independent of one another—is sure to make for a rowdy show.
Like what you just read? Support Flagpole by making a donation today. Every dollar you give helps fund our ongoing mission to provide Athens with quality, independent journalism.