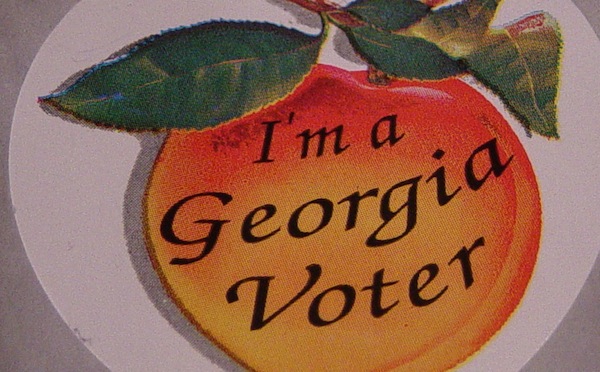 About 175 Athens voters who cast provisional ballots have another few hours to resolve whatever issue led to them not being able to cast a regular ballot on Election Day.
Athens-Clarke County Board of Elections staff has reviewed 218 provisional ballots cast by voters whose eligibility was uncertain. Of those, 43 have been counted and 175 are still unresolved, according to board member Jesse Evans.
Ordinarily, voters have until the close of business the Friday after the election to resolve issues with provisional ballots. The BOE voted unanimously on Friday, though, to push the deadline to 4 p.m. today.
"This would allow our community as much time as possible to resolve any issue with their provisional ballot," Evans said.
However, it's unclear if giving voters another day to clear up their provisional ballots is legal. Charlotte Sosebee, ACC director of elections and voter registration, said the law states that voters have 72 hours after Election Day to resolve issues. Sosebee said the board is accepting documentation from voters who cast a provisional ballot, but it is undetermined if those votes will be counted. County Attorney Bill Berryman said he's looking into what the law allows and may have an answer by the end of today.
A common reason for having to cast a provisional ballot is that the voter voted in the wrong precinct. Sosebee said those ballots will be counted.
Other issues could include voters forgetting to bring photo ID, being registered in another county, pending registration, a change of address or being purged from voter rolls after not voting in the past two general elections. Poll workers generally tell voters how to resolve whatever specific issue forced them to cast a provisional ballot.
In addition, some overseas mail-in absentee ballots still need to be processed in Clarke County. That process is scheduled to continue this afternoon, Evans said. The Board of Elections will meet at 4:30 p.m. to finish counting and certify the results.
Sunday night, the State Elections Board voted to tell Secretary of State Robyn Crittendon—appointed when Brian Kemp resigned Thursday—to give counties more detailed instructions on how to handle absentee ballots. But they did not announce what those instructions are.
A federal lawsuit filed by the Georgia Democratic Party on Sunday seeks to require counties to accept ballots cast by people who moved to a different county and changed their addresses, but the change didn't go through. The lawsuit also seeks to count absentee ballots rejected for "arbitrary" reasons, like voters filling out the current date rather than their date of birth next to their signature.
Another federal lawsuit asked to delay Gwinnett County to certify their results until rejected absentee ballots can be accounted, according to an Atlanta Journal-Constitution report.
Last week, Stacey Abrams' campaign won a court victory when Dougherty County in South Georgia agreed to accept absentee ballots that arrived late because of damage from Hurricane Michael and the postal delivery delays it has caused.
"Our legal strategy is simple: Count every vote," Abrams' campaign manager Lauren Groh-Wargo told reporters Sunday night.
The Abrams campaign says there are more absentee and provisional ballots outstanding than the secretary of state's office is reporting—at least 26,000. Conceivably, that could be enough to trigger a recount or force a runoff, although the Kemp campaign says that's mathematically impossible.
Like what you just read? Support Flagpole by making a donation today. Every dollar you give helps fund our ongoing mission to provide Athens with quality, independent journalism.