On the surface, 2019 was a relatively quiet year in Athens music. The big dawgs mostly laid low, while nary a buzzy breakout could be found. But the absence of an obvious flag-bearer seemed to inspire artists to make their own statements, freeing them up to explore sonics and styles of their choosing. As a result, the house show scene thrived, and downtown's sound continued to diversify. These shifts led to some of the most vibrant and compelling releases in recent memory, from mindful hip hop to breakneck punk to heartrending folk and more. Here, in alphabetical order, are Flagpole's 10 favorite local albums of the past 12 months, with gratitude to these musicians and the many others who kept things interesting this year. [Gabe Vodicka]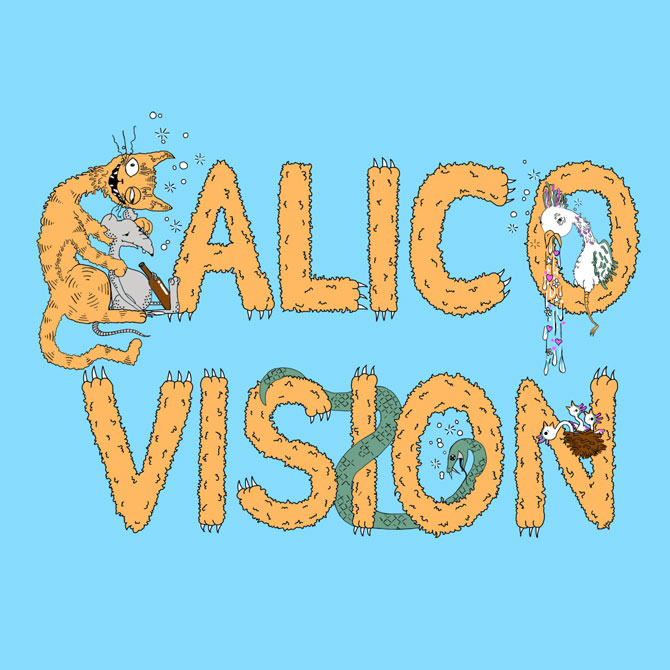 Calico Vision:
Calico Vision
Blending psychedelic pop and indie rock, Calico Vision's self-titled album melts like a creamsicle from one song into the next, with dreamy guitar lines and trippy keyboard melodies spindling endlessly outward. "Cycles" is a soothing swirl of topsy-turvy synth, overlaid with vocals from Bren Bailey. Jazzy track "Megahex" dapples the record with an investigative bass line, coastal percussion and dueling vocals that ring with conch-like reverberation. The celestial effects of "Whale" and "Pitted Pete" swaddle the end of the album with balmy certitude. [Lily Guthrie]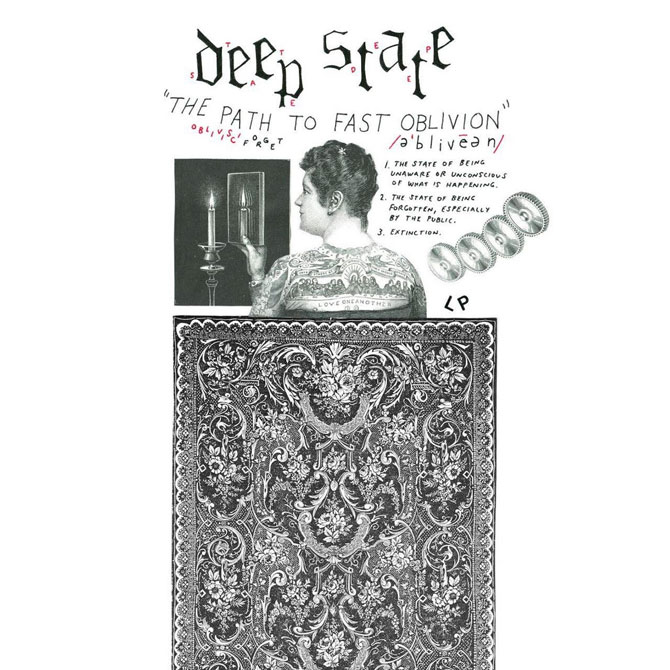 Deep State:
The Path to Fast Oblivion
Flying under the two-minute mark isn't unusual for Deep State, but "The Soft Room" collides into "Accomplice" with so little fuss you may find yourself on the second track while still feeling like you're sinking into the first. From there, wailing guitars jostle you forward. Even in slowed moments where unfamiliar voices call you to linger, there's an underlying propulsion toward "Oblivion." On this second-to-last track, voicemail messages overlay subdued instrumentation and add a closer sense of reality to the violence that pierces the record, before resurfacing with a final, eight-minute reflection. [Anna Haas]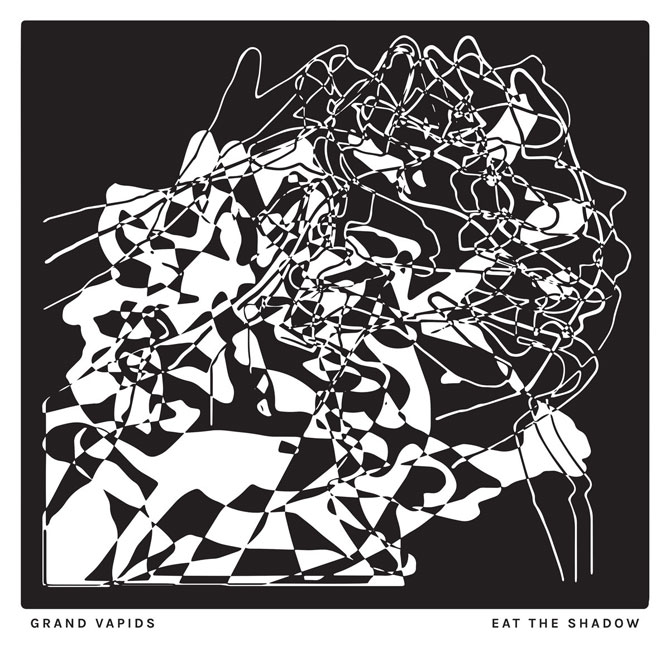 Grand Vapids:
Eat the Shadow
Don't call it a comeback. Hailed as a band destined for big things based on the strength of 2015's Guarantees, Grand Vapids instead succumbed to personnel shake-ups and creative deadlock, leading to four years of recorded silence that ended with the release of the Rake EP in February. Finally, in July, we got the long-awaited second full-length, which more prominently features the writing of co-frontman Austin Harris and finds the band moving away from the chunky slowcore of its early days towards something nervier and more urgent—the sound of a group making up for lost time. [GV]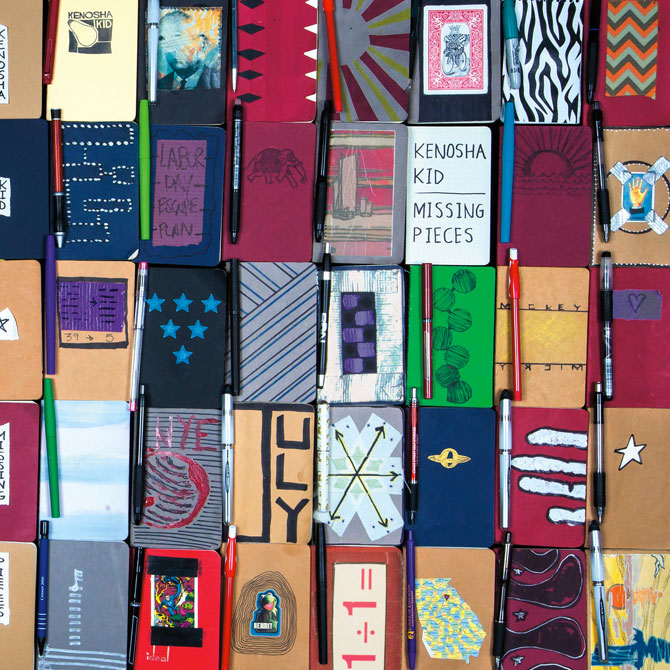 Kenosha Kid:
Missing Pieces
Berklee-trained guitarist Dan Nettles set out to shed genre labels once and for all with Missing Pieces, an album that sees the musician working to process loss and change but embracing lightness throughout. On standout tracks like "After This" and "How Would It All Fit," Kenosha Kid puts ultra-humanist touches on brainy post-rock, keeping the emphasis on mood and melody even as the time signatures dazzle. The biggest surprise of the bunch is "Waiting for the Dam to Break," a twangy, twilit acoustic number on which Nettles and band surrender to blissful simplicity. [GV]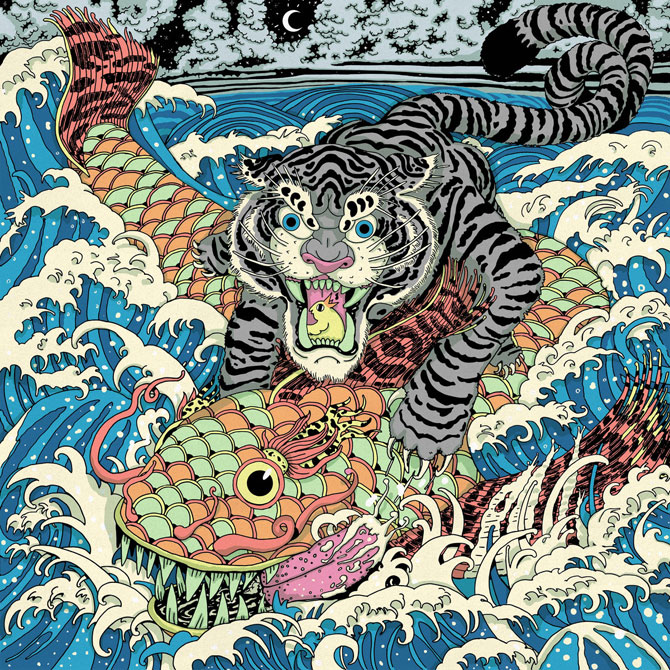 Outersea:
Outersea
So many contemporary indie-pop and rock acts draw on elements of surf rock to fit their own diluted mold that it was refreshing to finally hear Outersea's self-titled debut album—a tried and true testament to the genre. Rooted in all the touchstones fans of The Ventures and Dick Dale have come to know and love, and with little to no emphasis on vocals, the band's instrumental chops and chemistry take center stage, steering their songs between cinematic drama and psychedelic fun. [Andy Barton]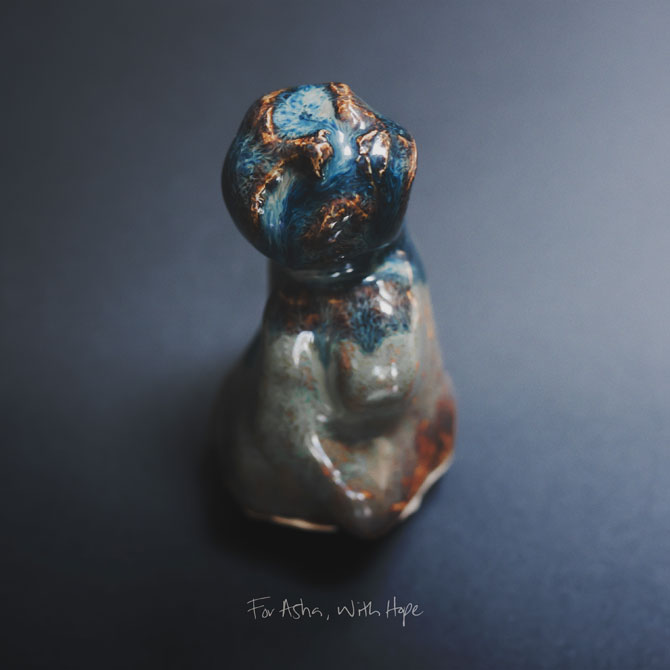 LeeAnn Peppers:
For Asha, With Hope
LeeAnn Peppers is Athens' best-kept secret. Her online presence is minimal, with her excellent 2017 debut, What Isn't Said, only available on CD. Her follow-up is, thankfully, a lot easier to get ahold of. Dedicated to the memory of a friend lost to cancer, For Asha, With Hope is a beautiful and affecting chronicle of Peppers' years-long grieving process. Over simple but immersive instrumentation, Peppers relives memories of her friend in immaculate, emotionally painful detail. Eventually, linear storytelling gives way to a poetic meditation on how dealing with sickness complicates relationships with friends, God and one's own conscience. [Nathan Kerce]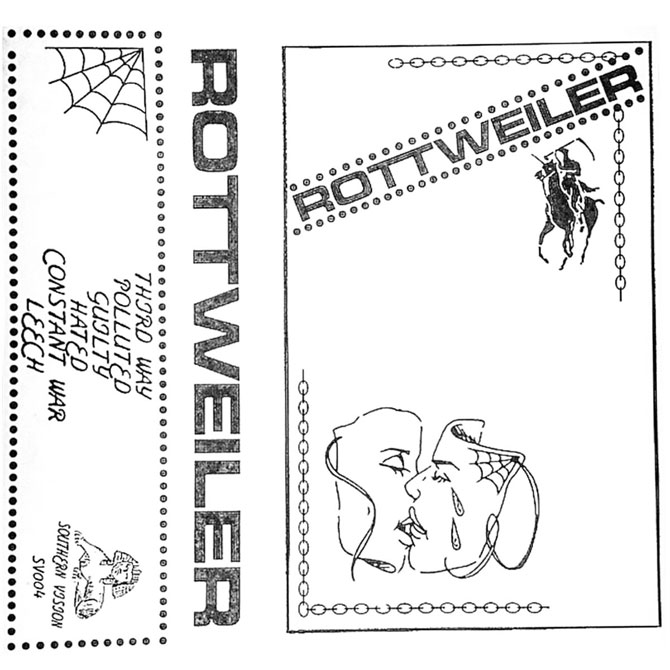 Rottweiler:
Rottweiler
Rottweiler's debut has all the hallmarks of a hall-of-fame local hardcore album. Every song title is written in ALL CAPS. ("CONSTANT WAR" is my personal favorite.) Every rhythm moves at a heart attack pace. The total runtime of the album is less than 10 minutes. The band is made up of members of countless other local acts. Just about the only thing holding Rottweiler back from being hardcore legends is the fact that they're still together—though who knows if that will still be true by the time this is published. These six songs saw release on Valentine's Day but have maintained their status as one of the year's most potent musical adrenaline shots, the sonic equivalent of watching an exploding barbed wire wrestling match.[NK]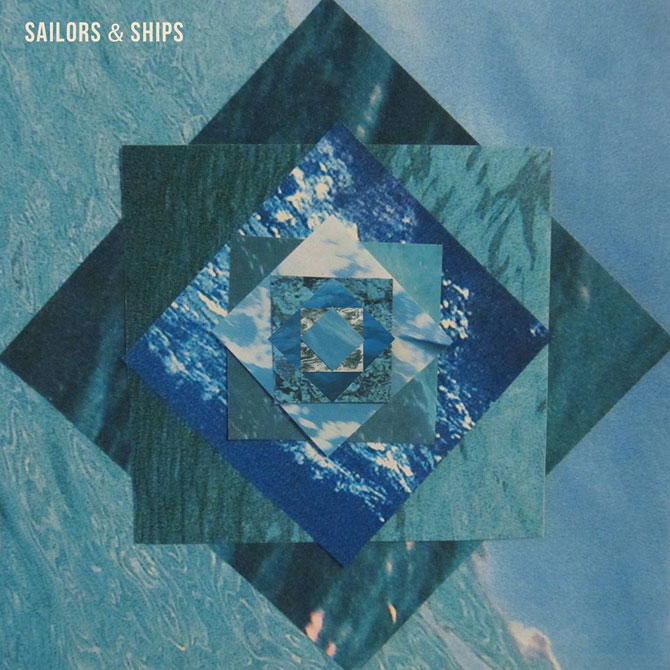 Sailors and Ships:
Sailors and Ships
After over a decade of backing countless groups around town, drummer Jeremy Wheatley released the first taste of his own tunes as Sailors and Ships, and, boy, was it worth the wait. As a singer-songwriter, Wheatley crafts sweet, seemingly simple ditties that belie troves of thematically rich lyrics, all accentuated with the slightest but most appropriate of studio additives. Though he hasn't expressed much interest in putting all his creative eggs into the S&S basket, Athens will surely be better off if one of these albums graces our ears every few years. [AB]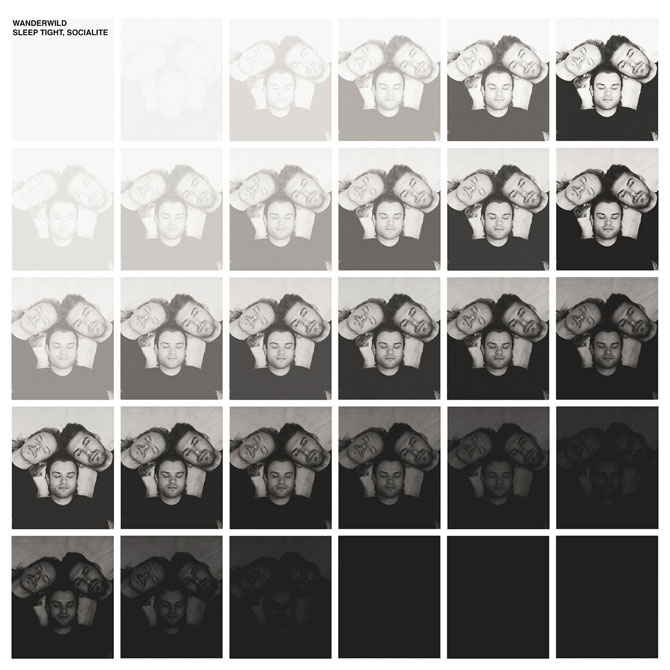 Wanderwild:
Sleep Tight, Socialite
Matt Martin has been steadily gaining traction with his solo project turned full band, but Wanderwild's second full-length seemed as clear a restart as any. Written and recorded alongside bassist Taylor Cotton and drummer Wes Gregory, the album traded ethereal atmospherics for leaner yet no less melodic songwriting that fits snugly between the 2000s post-punk revival and an episode of "The O.C."—which is to say, it's both cool and commercially viable. The band has continued to evolve, showcasing a new five-person lineup, and has proven to be one of the most exciting and promising groups to come out of Athens in some time. [AB]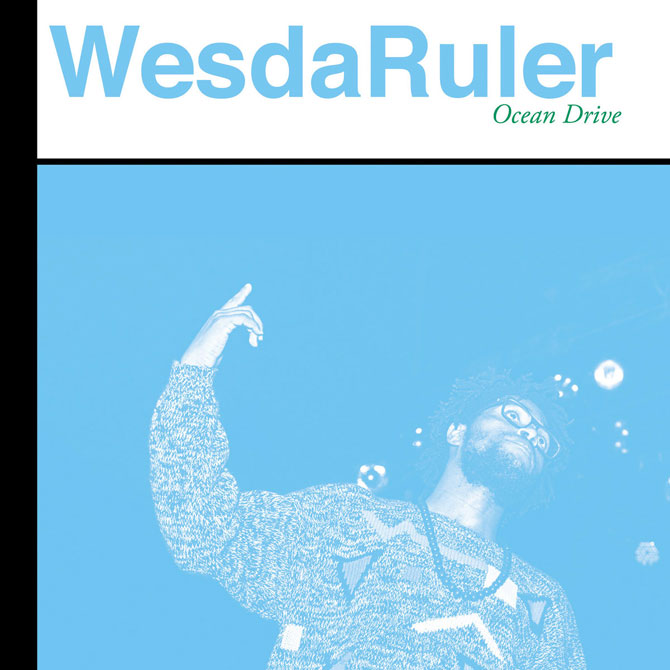 WesdaRuler:
Ocean Drive
Already well known for his production skills—not to mention his role as Linqua Franqa's beat-maker/sidekick/hype man—Wesley Johnson broke all the way out with Ocean Drive, his debut LP for HHBTM Records. Besides being a superb showcase of Johnson's jazzy, minimalist production—which veers intriguingly towards Afrofuturist funk on tracks like "Wannado"—the album features the emcee's tightest lyricism to date, striking a balance between hedonistic escapism and necessary self-care. Mindfulness never sounded so damn fresh. [GV]
Like what you just read? Support Flagpole by making a donation today. Every dollar you give helps fund our ongoing mission to provide Athens with quality, independent journalism.