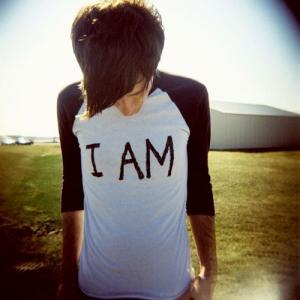 Considering he spent a lot of time living in his mom's basement as he flitted through dead-end jobs by day and created sticky-sweet electronica on his computer by night, it's not a far stretch to imagine that Adam Young might be married to his technology.
It would then make perfect sense for this new hot commodity, Owl City, to engage in email interviews only, including one with Flagpole. If that were the case, he's merely a tech geek with the occasional ear for a catchy hook. But in previous interviews he's made numerous references to being painfully shy and even penned the line, "I'd rather pick flowers instead of fights," so it might be safe to assume the guy is terrified of interrogation or perhaps even interaction.
Or maybe not. He's been playing to sold-out crowds across the country since his hit "Fireflies" from the album Ocean Eyes doused the airwaves, and his Saturday show at the Melting Point is among those. A truly afraid young man couldn't handle that spotlight. Hitting the big time would be more a cause for misery than celebration.
So, it might not be a bad idea to toss the 23-year-old "boy" shtick and look at what he's offering through the distorted veil of email, where context is lost and tone never existed. If he's to be taken seriously in this medium, then what we have in Young isn't simply a lucky strike or obsessive Postal Service fanatic—he was discovered through MySpace and has endured grueling yet not totally undeserved comparisons to Ben Gibbard's side project—but rather a fresh-faced adult trying to bring out the hidden, softer side of a jaded industry.
"So far, I've learned that the theory of abstraction interests me as well as idealism and optimism blended with a touch of melancholy. I'm thoroughly bored with being told about the 'real truth' or the 'hard reality' present in our lives and the lives around us via a lot of modern films, music, art, etc. That's garbage. Annoying. Depressing. Who wants to put that into their heads?" he says. "Writing and creating to suggest rather than inform is much more interesting to me. I'd rather watch a film or listen to a record that challenges me to use my imagination rather than filling my head with a load of junk I already know."
Enter Owl City, a touching, naïvely serene one-man basement band named for the comforting hoots of an owl that lived in a tree near Young's bedroom window when he was growing up in a Victorian farmhouse in Minnesota. The ambience is almost palpable, a scene where sounds reign over words. It's an aspect that seems to have had a huge influence on him. In fact, Young even demonstrates a slight aversion to music with lyrics.
But when he does write, you can detect a distinct effort not to give in to the sometimes morose side of art. It's a grave attempt not to bring people down.
"I want to be inspired, encouraged, moved positively. I want to be a better person. I want to reach for higher ground," he says. "It's rare that I feel that way as a listener, so I try to fill the gap as a writer—for myself and for those who care to listen."
For a guy who only a year ago was loading trucks at a Coca-Cola plant, Young has a lot to feel positive about. And his lyrics reflect the sort of happy-go-lucky wonder of someone who willingly admits, "I literally owe all of my 'success' to the Internet. I didn't do a bit of work to get where I am right now."
That sentiment might not win him any fans, but he's fair to admit it. And he knows he's been extremely lucky in ways most people will never experience. But at the same time, it all comes back to the question of seriousness—is he to be taken at his word? This is a guy who wrote a song about his fear of dentists, and when asked about it, responds, "I stopped going to the dentist years ago. I now have dentures."
It's much easier to get away with a glib attitude when the communication is electronic. It's also harder to understand where someone is coming from when the voice is lost in the ether. And despite our best efforts at a mini dissection of Owl City, it still seems like we know nothing more about him. The shy farm-boy-turned-next-big-thing is in hiding for now, but he'll be out in the open soon for a packed house. Maybe then we'll get a real look at who's behind the glow of the laptop lights.
WHO: Owl City, Lights, Deas Vail
WHERE: The Melting Point
WHEN: Saturday, Feb. 6
HOW MUCH: SOLD OUT!
Like what you just read? Support Flagpole by making a donation today. Every dollar you give helps fund our ongoing mission to provide Athens with quality, independent journalism.