Sometimes, it takes a while. This statement might be something of a mantra for Built to Spill, the perennially under-appreciated indie band (by virtue of its sonic aesthetic, not its business practices, of course). Now performing live as a three-piece, the Boise, ID-based group proved that less is, if not more, plenty sufficient to captivate a nearly sold-out crowd at the Georgia Theatre Saturday evening.
Following a romping set by Hop Along and the stoned-out stomp of Alex G (both from the burgeoning music hotspot of Philadelphia), Built to Spill began with the slow-burning "Stop the Show" from 1997's Perfect From Now On. You didn't have to be there to get the joke. All of the notes were present, but lead singer and guitarist Doug Martsch's stoicism can, at times, be disarming to the band's own detriment.
Once the band launched into "Center of the Universe" from Keep It Like a Secret, the trio shook off any lingering cobwebs. The record is arguably the band's most recognizable collection of songs in their career; "Else" and "Carry the Zero" came deeper in the set to remind the audience that Martsch's pingy guitar tones and lyrical abstractions will remain iconic decades into the future.
Martsch was at his best when he channeled the sustain of Neil Young's fretboard fireworks, a display of musicianship and an homage to the hardscrabble rock and roll from which Built to Spill spawned. Although certainly capable in their own right, bassist Jason Albertini and drummer Steve Gere proved to be their frontman's support system; they did not offer flashy playing that could be considered an equitable counterpart to Martsch's attention-demanding leads.
Interestingly, the band called on exactly one song ("Another Day") from last year's stunning Untethered Moon, instead relying on cuts from its back catalog, like the one-two punch of "Some" and "Twin Falls," from debut There's Nothing Wrong With Love, during the encore. Shaking off the temptation to plug its latest release to move units at the merch table, Built to Spill proved it's at its best when it operates on its own terms.
Late into the evening, the band treated Creedence Clearwater Revival's "Effigy" with its trademark sound, an initially confusing but ultimately rewarding cover. Though Martsch kept the stage banter to obligatory thank-yous throughout the evening, it was "You Were Right" that inspired the crowd to sing along with delightful fervor. It may have taken some time, but it was well worth the wait.
More photos below: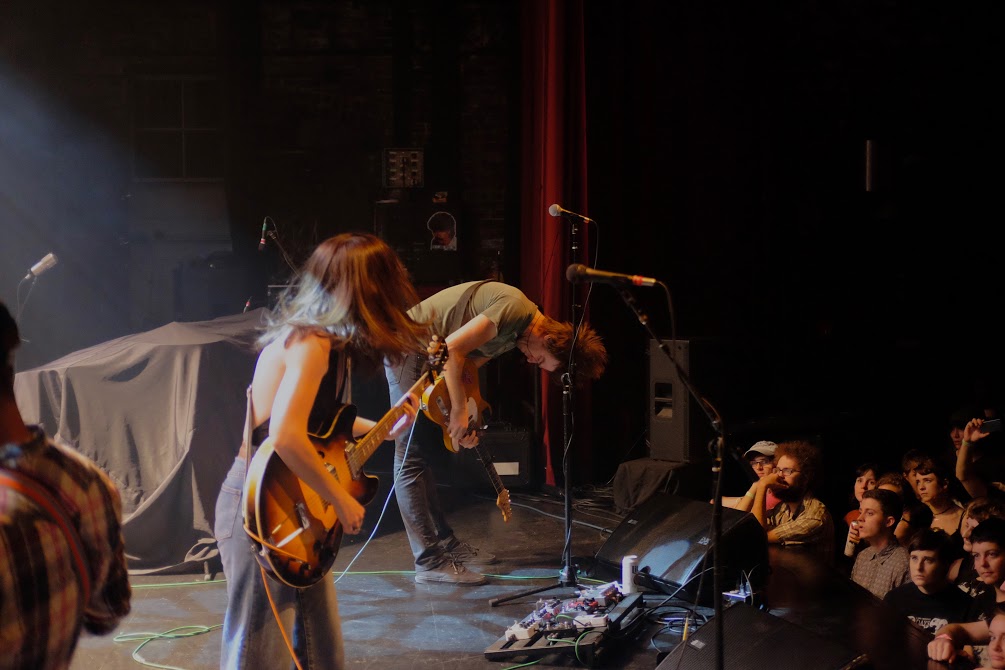 Like what you just read? Support Flagpole by making a donation today. Every dollar you give helps fund our ongoing mission to provide Athens with quality, independent journalism.