For the 10th year, Athens artist and musician Timi Conley will dress up in his usual costume as Max from Where the Wild Things Are and lead thousands of high-spirited, dressed-up partygoers on a winding trail through downtown Athens.
In 2009, Conley started the Wild Rumpus as a Halloween parade—"a few hundred Athenians on a cold and rainy night dressed up in homemade costumes," Conley says. Now, the Wild Rumpus has become "an Athens institution" and a full-on weekend event with upwards of 10,000 people expected to participate.
"Ten years later, the principle is still the same: Get together, wear a costume, and you get into the parade," Conley says.
Though several traditions still stand, this year, Conley says to expect more of a music festival vibe with Athens bands playing from the sidelines. Performers during the parade will include Calico Vision, Cabbage Looper, El Chupaskabra, Fever's Jam Party, Squalle, White Rabbit Collective, Family Recipe, Thrüm and The Flamethrowers. In addition, there will be actual flamethrowers, aerialist performers and the Athens Burn Consortium twirling lighted torches on the parade line before arriving at City Hall for the Rumpusland Party, where partiers can "dance like a wild thing," Conley says.
The parade will start at 8:30 p.m. sharp on Saturday, Oct. 27 on West Hancock Avenue at Pulaski Street.
Conley teamed up with the Athens Downtown Development Authority after the Georgia Department of Economic Development did a study on bringing more tourism into the city and decided to add more music to the festivities. "We put our heads together to see what more we could do to make Athens even more awesome," Conley says. Wild Rumpus received a $10,000 state grant to develop the music festival aspect of the event.
In addition to the music, Wild Rumpus will also offer hotel packages with Hotel Indigo, Graduate Athens and the Georgia Gameday Center for out-of-town visitors.
Following the parade, Wild Rumpus will host the Royal Rumpus Ball at the Georgia Theatre. Conley says this is the time to "really show off your costumes." Linqua Franqa (aka Athens-Clarke County Commissioner Mariah Parker) will open the show before the Ladies of LCD Soundsystem take the stage. Admission to the ball will be $10 per person. Tickets are available at georgiatheatre.com.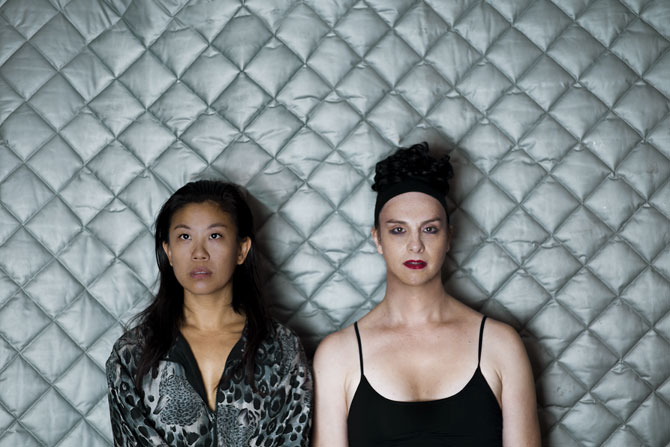 If you're ready for some more partying before the parade, Wild Rumpus will also hold the Rumpus Rally from 6–8:30 p.m. at Creature Comforts. Two local bands, Monsoon and Partials, are scheduled to perform at the rally.
This year, Creature Comforts will add an exclusive release to the rally: the Wild Rumpus 10th anniversary commemorative Dracula's Blood Transylvania weiss beer. The red-colored brew is made with passion fruit, cocoa nibs, hibiscus and lactose. The rally will be free and for all ages.
The Rumpus will also hold its official kickoff party Friday, Oct. 26 at the Foundry. The show is 18 and up. Doors open at 6 p.m., and music from Unknown Hinson and Burns Like Fire begins at 8.
Tickets for the kickoff party are $15 online with the code RUMPUS. Tickets can be purchased at the door for $15 if you're dressed in your Halloween-spirited costume. Regular tickets are $17 in advance, with options for reserved tables and a VIP suite, according to the Wild Rumpus website.
To test "run" your costume for Saturday night, Rumpus will have the "Wild RUNpus" 5K Race and Fun Run for kids on Saturday morning. The Monster Dash starts at 9 a.m. Same-day registration will be $35. Online registration is $30. The Monster Dash will start at Creature Comforts downtown, circle through Normaltown and finish at the brewery for a cold beer, breakfast and a finisher medal. The kids run is free and starts at 8:45 a.m.
As for more kid-friendly events, the Rumpus will kick off the weekend with the Monster Mash, a halloween costume party for kids, Friday, Oct. 26 from noon–3 p.m. at The Foundry. Conley says the event will feature a haunted house, live music from Nuçi's Space's Camp Amped, aerial trapeze performances and crafts such as face painting, mask making and Rumpus poster coloring. The event is free for kids 5 and under. Tickets are $5 for ages 6–12 and $7 for 13 and up. Advanced tickets can be bought at thefoundryathens.com.
For the adults, there will be free Wild Rumpus Planet X coffee from Jittery Joe's at the Mash. This year's blend will be two dark roasts, an organic Guatemalan and an Ethiopian Yirgacheffe. Conley describes the blend as "a really deep, mellow, lovely-tasting coffee with a bit of floral taste and a hint of fruit. And it's light on the bitterness."
Proceeds from this year's Rumpus events will go to the Athens Area Homeless Shelter.
Like what you just read? Support Flagpole by making a donation today. Every dollar you give helps fund our ongoing mission to provide Athens with quality, independent journalism.