When Abraham Tesser enters my living room on a recent afternoon, he immediately notices a rocking chair crafted of twigs and asks, "Is this by Don Bundrick?" His curatorial eye is already on the alert.
Tesser is the curator of "Wood Works: A Regional Exhibition," which will showcase turnings, furniture, art and craft. The large-scale show opens at the Oconee Cultural Arts Foundation on Friday, Jan. 20, along with a solo installation by Tennessee-based artist Denise Stewart-Sanabria and a love letter to the area from Jackie Dorsey. If you are hankering for visual stimulation—or at least an escape from the inaugural circus—the evening looks promising.
Tesser began dreaming about and planning for an annual exhibition of wood art more than four years ago. Along the way, he did a lot of looking throughout the Southeast, exploring galleries and scouring craft fairs looking for extraordinary work. Tesser knew artists in town, and they turned him on to others in the region.
Tesser is not new to envisioning significant local cultural events. After retiring from UGA's Department of Psychology, he began work on the Athens Jewish Film Festival, which has grown to have about 1,000 attendees a year and brings in filmmakers from across the globe. "Wood Works" is another personal mission. He felt there was a real gap here, a missing piece where the medium of wood was concerned. "It's new for OCAF, new for me," Tesser says. "I'm the one with the background in woodworking, so it makes sense."
An accomplished craftsman and furniture-maker in his own right, Tesser's enthusiasm for woodcraft stems from his own process. "I went from a concern with technique to a concern with design. If you have a vision, you can almost always figure out a way to accomplish it. I love the process by which my hands and eyes transform raw wood into an object. But what lasts is the object."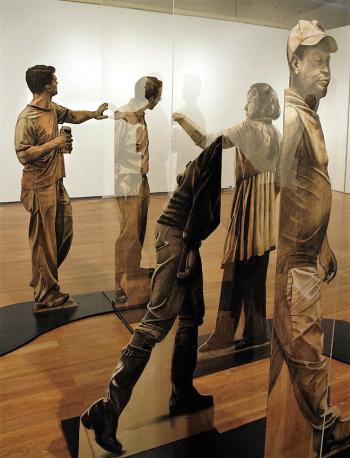 The inaugural invitational show will display work by more than 35 artists. "It was more about the work than the people," Tesser says. "It was work that I thought was interesting in some way, because it was unusual or it was so well done. I wanted a variety of wood applications."
The Moulthrops, that well-known "first family of woodturning," are represented. Philip and Matt, the son and grandson of Ed Moulthrop, will both have works on exhibit. According to Tesser, "Matt, the youngest, is trying to take things in a new direction. He has been making tables out of poison ivy."
Furniture in the show ranges widely in style. Alf Sharp of Tennessee has created museum-quality pieces for the home of Andrew Jackson and was the 2008 winner of the Cartouche award, the Society of American Period Furniture Makers' highest honor. Craig Nut, who created "Corncorde," a commissioned sculpture of a large-scale flying corn cob for the international concourse at Hartsfield-Jackson airport in Atlanta, shows the same affinity for humor and vegetables in pieces like his "Lima Bean Chair."
A number of works are fashioned out of wood but appear to be made of other materials. Many of Michael Gibson's stunning teapots appear to be related to traditional Japanese cast-iron pots; others seem as delicate as porcelain. Harvey Meyer's elegant woodturnings are embellished by piecing, burning, coloring and carving. The results evoke traditional Native American basketry and have a quiet and graceful presence.
There are five women participating. Asked if he thinks wood is a man's medium, Tesser shakes his head "no" and says, "Clay is much more pliable, I would think—perhaps more feminine than wood. But I actually think of wood as being very sensual. It can be soft and inviting.
"I don't think it's the medium," he continues. "I think it's somehow the tradition we have inherited. Many women seem to gravitate towards two-dimensional work. But there are, of course, notable exceptions. The person whose work has been something of a figurehead for the show is Sabiha Mujtaba. Oh, that beautiful chair! And you can look at that work and guess, I think, that it is by a woman."
Ellen Gibson, a sculptor in the show, is the head of an organization of people who build timber-frame houses—no dainty process.
Plenty of locals will be featured, including Larry Millard, Didi Dunphy, the Sons of Sawdust, luthier Scott Baxendale and Tad Gloeckler. Gloeckler, a professor of interior design at Lamar Dodd, "makes things so beautiful and so complicated that part of the experience of the works are his instructions," says Tesser. "His pieces are imaginative and intricate. You cannot appreciate them truly without a demonstration of how they work."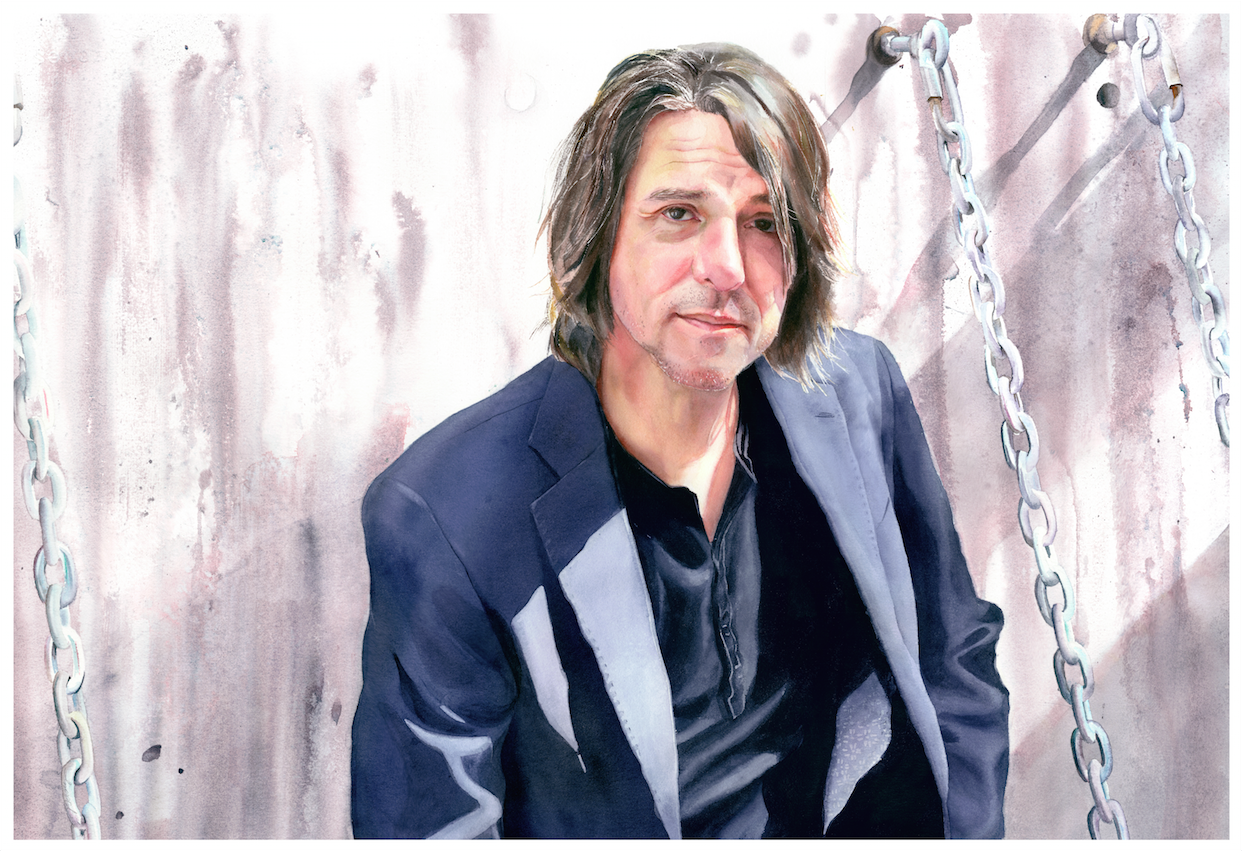 In "Quantum Continuum," Denise Stewart-Sanabria uses charcoal drawn on life-size or larger plywood cutouts to depict contemporary human figures.The exhibit is a conceptual installation based on theories of the existence of parallel worlds. These theories, in the artist's words, "range from solid research to the more esoteric work of Lewis and Kripke, which has a tendency to sound like the conversation of a couple of 1960s-era grad students on acid." While words like "quantum" tend to make me focus on important things like picking lint off of my sweater, Stewart-Sanabria's gifted hand and technique have me eagerly anticipating the show.
The third exhibit opening at OCAF that evening will be "Athens Celebrated," Jackie Dorsey's homage to her adopted hometown. Dorsey will show watercolor portraits of local celebrities like Okinloye Ojo, host of WUGA's "African Perspectives," and Hugh Acheson. She portrays many musicians; her painting of Mike Cooley was recently accepted in the 150th annual International Exhibition of the American Watercolor Society and will be moving on to NYC after this.
OCAF director Cindy Farley assures us that "the works in OCAF's first three exhibitions of 2017 will have visitors captivated." The opening reception will be held on Friday, Jan. 20 from 6–8 p.m., and all exhibitions will remain on view through Friday, Feb. 17.
Like what you just read? Support Flagpole by making a donation today. Every dollar you give helps fund our ongoing mission to provide Athens with quality, independent journalism.