Lineup: Emily Braden, Blake Benson, Cody Provost, Tony Hossri, Adam Grant. Influences: The Strokes, Led Zeppelin, Radiohead, She & Him, Incubus, Widespread Panic, Coheed and Cambria, Kings of Leon, Stevie Ray Vaughan, The Raconteurs.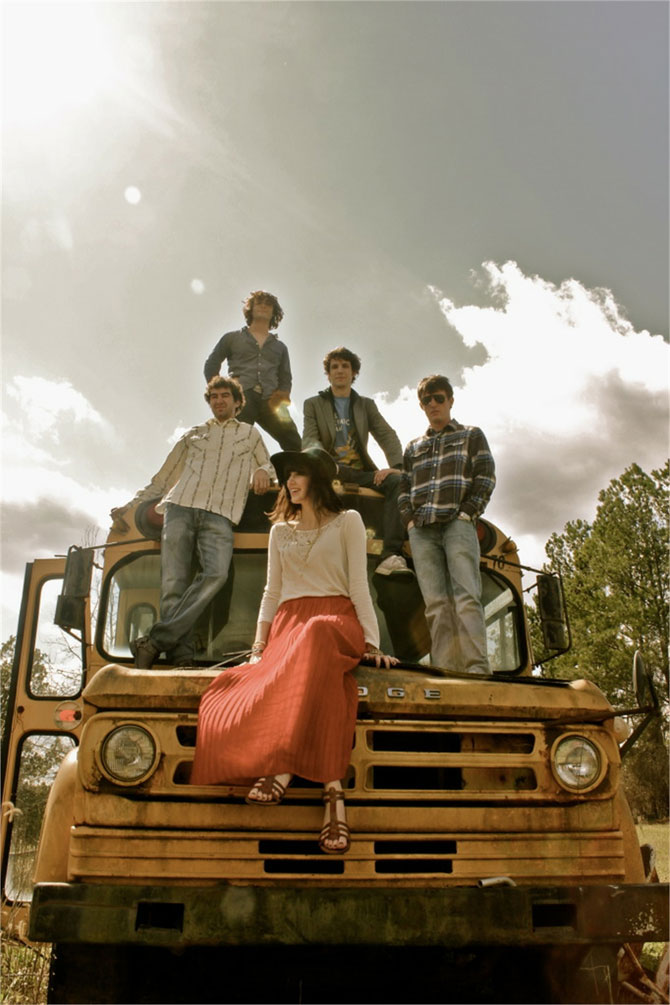 Alright, Flagpole was coincidentally contacted by two new "Break" bands at the same time, but perhaps this Upstart Roundup will preemptively diffuse any confusion between the two by comparing them side by side. First up: The Breaks. The first distinctive feature of this feel-good rock act is lead vocalist Emily Braden's clean, warm tone, which sounds a good bit like Ingrid Michaelson. All members of this band are new to the scene, with no prior Athens bands to their credit. According to guitarist Cody Provost, it was really Braden's joining the band—which was originally formed as a "quick jam group"—that served as the catalyst for everyone hunkering down and taking this project seriously. That is, with a few a smoke breaks in between. Maybe a few too many.
"The band name came about after going through many different ideas, and we settled on The Breaks after the recurring smoke breaks that the band took during practices," says Provost, adding, "The name was also appealing because of the many different uses that the word 'breaks' can hold."
There is no rest for the group at the moment, however, as they are currently hard at work on their debut EP, collaborating with the new Easy Street Productions team (The District Attorneys, Eddie and the Public Speakers). Look for that release this summer! In the meantime, follow the band online at Facebook.com/TheBreaksBook or find them on Bandcamp, Revberb Nation and Twitter. Them's The Breaks.
Next show: Friday, Apr. 20 @ The Melting Point
Like what you just read? Support Flagpole by making a donation today. Every dollar you give helps fund our ongoing mission to provide Athens with quality, independent journalism.