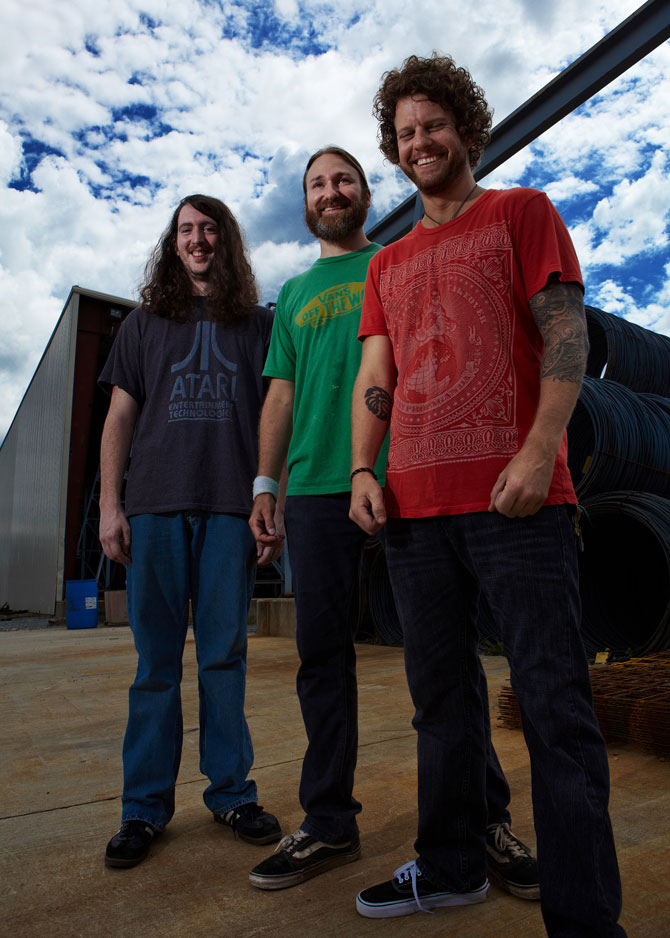 Drummer Jason Ward and bassist Jon Case are the key players in Irata, a Greensboro, NC-based heavy rock duo (sometime trio) that marries mathematics with large doses of Jane's Addiction-style bombast. Indeed, Irata's recently released Vultures is like the album Jane's Addiction wishes it could've released in place of 2011's The Great Escape Artist.
Unfortunately for those alt-rock elder statesmen, though, neither the ill-advised Duff McKagen bass experiment or an attempted poaching of TV on the Radio's Dave Sitek could bring the band within sniffing distance of its creative peak.
Irata is here to take the reigns. The band began a three-week tour earlier this month in support of the aforementioned Vultures, a five-song EP released on Pig8Pig/Silber and produced by Kylesa's Phillip Cope, who has helmed records for Baroness and Black Tusk.
"Phillip is a character," says Ward, who says the experience benefitted Irata immensely. "He works his ass off. He's probably the closest thing to a rock star I've ever worked with. He's very opinionated and knows what he wants. In our case, we were open to his ideas."
As fate and routing would have it, the band found itself in New York City during the immediate and devastating aftermath of Hurricane Sandy and in the crosshairs of even more unusual and unseasonable inclement weather headed that way.
"I think Saint Vitus, [in Brooklyn], they had like three feet of water in their basement," Ward says. "A Nor'easter came through last night, and we got three or four inches of snow. [It] was kind of a shitty night," he says, before adding, with a dry laugh, "It was fun."
Like what you just read? Support Flagpole by making a donation today. Every dollar you give helps fund our ongoing mission to provide Athens with quality, independent journalism.