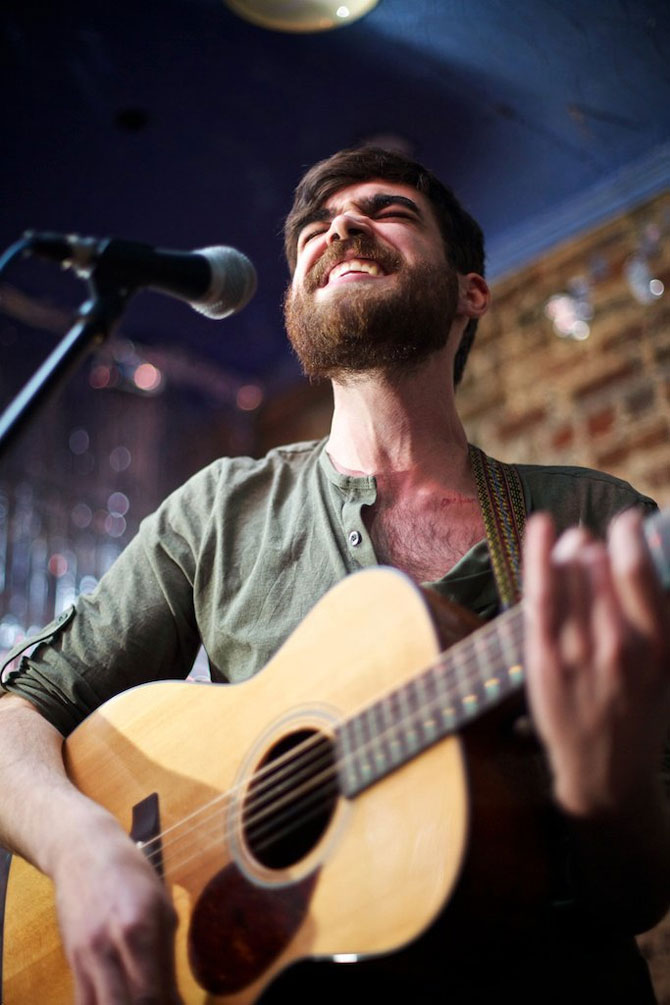 Although the town is full of budding poets, novelists and scribes of all types, very few writers ever talk about their skills—much less share their work with an audience. It's this fragmentation of the writing community that led local wordsmiths Deirdre Sugiuchi and Al Dixon to form New Town Revue, a bi-monthly reading and music series designed to nourish local talent.
The concept began to form in 2002, when the series' founders met in a local writers' group, which Sugiuchi credits as the catalyst behind her continued writing career.
"Having a sense of community is so important," she says. "And that's hard when you're a writer, because you're usually working alone."
Both Dixon and Sugiuchi say they know there are plenty of talented writers in town, but weren't sure how to bring them together. "If you're a musician in Athens, people know it within five minutes of meeting you; but if you're a writer, it's a secret," Dixon says.
Luckily, around the same time as the wheels for New Town Revue went into motion, local writer and Athens Regional Library board member Janet Geddis was laying the foundation for Avid Bookshop on Prince Avenue. The first installment of the series was held at the store's grand opening on Oct. 21, 2011. To date, New Town Revue has put on two events and has enjoyed an overwhelming turnout both times. The next event will be held on Jan. 26 at 7 p.m. sharp and will feature a reading by UGA professor and award-winning writer Reginald McKnight, as well as music by singer-songwriter Tom Eisenbraun, who is also a former student of McKnight's.
Unlike many other live readings, poetry jams or open-mic nights, Sugiuchi explains that New Town Revue is structured, varied and never more than about an hour long.
"It's like 'Prairie Home Companion' for townies," Dixon says.
Talented Athenians are encouraged to submit works by visiting www.newtownrevue.wordpress.com.
Like what you just read? Support Flagpole by making a donation today. Every dollar you give helps fund our ongoing mission to provide Athens with quality, independent journalism.