Athens is a beer-loving city year round, but each April its ever-growing collection of brewers and devotees alike join for a week dedicated solely to local craft beer. Athens Beer Week boasts a full calendar of events around town culminating on Sunday, Apr. 9, with the 22nd annual Classic City Brew Fest from 2:30–6 p.m. at the Graduate Athens hotel.
This year, however, the craft beer scene has more to toast to than new flavors: Last month the Georgia legislature approved Senate Bill 85, allowing breweries and distilleries across the state to sell their products directly to the public. The bill, now awaiting the signature of Gov. Nathan Deal, is the result of a very long journey brewers have been fighting since Prohibition, says Chris Herron, co-founder of Athens' Creature Comforts Brewing Co. and vice president of the Georgia Craft Brewers Guild board of directors.
"It means the world to craft breweries that the leadership got behind us, especially all of us in Georgia," which is the last state in the U.S. to vote to allow direct alcohol sales from breweries, Herron says. "It's crazy we've had to fight to sell our own product."
Owen Ogletree, founder of the Classic City Brew Fest, says approval of the bill "takes things back to the way they're supposed to be." Before Prohibition, one could go to the neighborhood brewery and bring beer home in cans or growlers, Ogletree says. Now, instead of having to pay for brewery tours in order to enjoy free beer samples, consumers can buy up to a case a day directly from a brewery to take home, as well as buy beer to drink on-site, as in a bar.
Sen. Frank Ginn (R-Danielsville), who represents part of Athens, co-sponsored the legislation, and expects the bill to have a "positive effect on the tourism industry in Athens all across the state," he says, enabling job growth as the craft beer industry expands.
Herron says the bill will boost breweries' profits. "This is a complete game changer," he says. "In five years, the craft beer scene in Georgia will be vastly different."
As Terrapin Beer Co. prepares to celebrate 15 years—its Anniversary Carnival on Apr. 8 will be part of the Athens Beer Week festivities—the brewery also welcomes the new opportunities allowed by SB 85.
"This is a huge step forward for Georgia beer, and Athens especially," says Leah Kuck, Terrapin's head of marketing and communications. "It's a chance to do different stuff at our brewery, operate differently and serve our beer differently so that guests can stay longer."
The bill would allow brewpubs like Copper Creek to sell growlers to go as well. And Athens will welcome a second brewpub soon: Akademia Brewing Co., which is set to open late this summer in the renovated former Musician's Warehouse building off Atlanta Highway. Josh Aaron, who was the executive chef at The Savory Spoon in Jefferson, is now the executive chef and co-founder of ABC, along with two partners, and they're already brewing at Athens' Southern Brewing Co.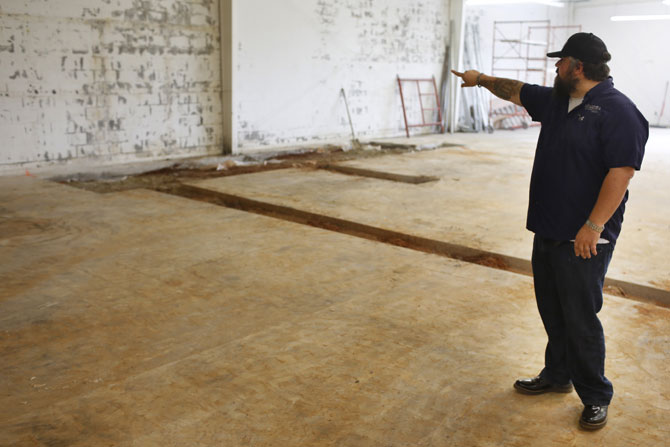 "We really appreciate Southern Brewing allowing us to brew out there, so that we could get our products out in advance. They have been really helpful to our growth and a huge support factor for the growing craft beer industry," Aaron says. Because of their help, Akademia will be able to participate in Beer Week events and have beers available for tasting at the Brew Fest, including Noctua Chaos, a Willett bourbon-barrel-aged imperial stout.
The majority of the space in the new brewpub will be dedicated to the pub side of the business. The restaurant will have a rotating culinary menu using seasonal, locally sourced ingredients, featured alongside complementary beers brewed in their 10-barrel, three-vessel system in the same building. The hope is that the system allows them to "grow in the proper path for distribution," so they can provide enough beer for brewpub guests and send their products off for enjoyment at other pubs and restaurants, Aaron says.
"When Brew Fest first started 22 years ago, it was so hard to find enough craft brewers to fill a festival," Ogletree says. But thanks to the new legislation and the growing popularity of craft beer, at least 15 new breweries formed in Georgia last year, many of which—including Terrapin and Creature Comforts—poured their first beers at Brew Fest. They have turned Brew Fest into one of the longest running and most popular craft beer festivals in the Southeast. "I used to know every brewer and every new beer," Ogletree says. "Now it's impossible to keep up, but that's a great problem to have."
This year, guests will have access to over 400 different beers displayed throughout Graduate Athens' three ballrooms, outdoor terrace, music hall and the Cask Ale Pavilion. Live music by local band The Welfare Liners comes complete with beer to try surrounding the stage, Ogletree says, and a "special treats table" will exhibit a different "super rare beer" every hour.
The Cask Ale Pavilion features English-style kegs, unfiltered and carbonated naturally by living yeast inside. This is one of the most fun parts of the festival, Ogletree says, because brewers add ingredients like spices or fruits to their casks. Many of the beers available for tasting will be new and in limited quantities. "A large part of the Brew Fest is innovation, and the ability to show off beers not readily available at the brewery," Herron says.
Apart from Beer Week festivities, there are several new locations you can expect to find Athens beer in 2017. Terrapin is opening a taproom and microbrewery at The Battery Atlanta, a development next to SunTrust Park, the new home of the Braves. The Terrapin Taproom will be a restaurant operated by Delaware North, featuring a rotating assortment of beer and food from Fox Bros. Bar-B-Q. Brewing began just a few weeks ago at the ATL Brew Lab, their new microbrewery, where they will be experimenting with new flavors and styles to be served solely at this location. "Right now we have three beers [brewing] at the Brew Lab," Kuck says. "This is a new, fun experience for us to be able to experiment with a small-batch system."
Another hint at growth could be in the old Westclox plant on Barber Street, which has been rumored to be renovated into a brewery. However, Athens-Clarke County Commissioner Kelly Girtz, who represents the district and has met with the potential developers, says he is unsure if the group has even purchased it yet, and a brewery is just one of the ideas being thrown around.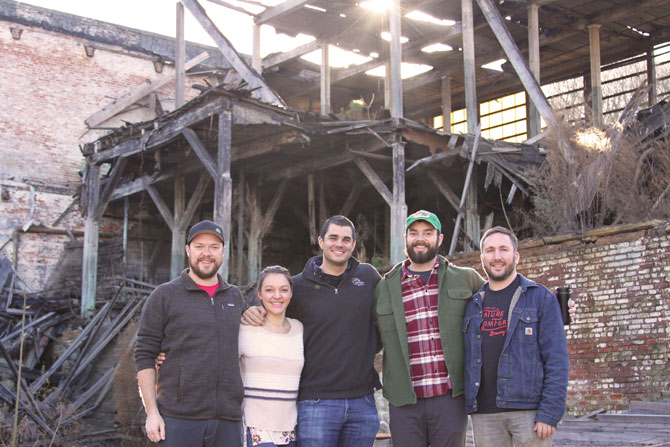 Photo Credit: courtesy of Creature Comforts
Expansion is well on its way for Creature Comforts—nearing its three-year anniversary on Apr. 23—which has been maxing out its Hancock Avenue location since October, Herron says. In February the company finalized plans for a new brewery in the old Southern Mill off Chase Street, just north of Boulevard, to meet that increased demand. "It's been tough, because demand continues to increase, but we're stuck with how much we can produce," Herron says. "We can't get the new place open quick enough."
Creature Comforts hopes to be sending beer out of the new brewery by October, but because of the more advanced equipment they'll be using, Herron says the end of the year is more likely. "It's a learning curve for us all, and we want to make sure what we're brewing out there matches in quality what we are producing at our existing brewery," he says.
The full calendar of Athens Beer Week events, including details and ticket information for Brew Fest, can be found at classiccitybrew.com. If the lure of a delicious buzz isn't enough, all proceeds from Brew Fest benefit the Athens Area Humane Society.
Like what you just read? Support Flagpole by making a donation today. Every dollar you give helps fund our ongoing mission to provide Athens with quality, independent journalism.