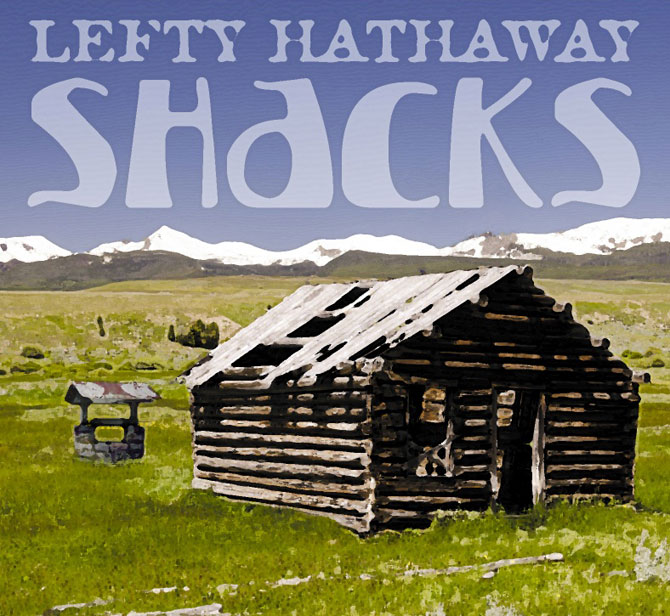 "I didn't know you liked Norah Jones,†my roommate said without looking up from lunch—a frying pan filled with bacon, egg and cheese biscuits. Because he was right and because I really wanted at least one of those biscuits I forgave the sarcastic and hasty assessment of "Coins in the Water,†opening track on Shacks, the debut LP from Lefty Hathaway.
We never spoke of Norah again after that intro, but names like Randy Newman, Van Morrison and Dr. John run through your head as Shacks brings a soulful blend of Southern-fried funk and greasy grooves to the table on these eight tracks.
Timbales rumble. The lounge comes alive. Hathaway's voice cuts through the tension on the album's title track: "Beating of your heart banging like a drum / Next wave sail right over amber waves / They tumble on and on and on and on and on and on and on and on and on and on and on and on,†and Athens has found the soundtrack to playing Frisbee in grassy fields all summer long. There's Tin Pan Alley piano ("It's Alrightâ€) and speaking in tongues ("Mama Shakeâ€) and a return to exotic Caribbean jazz rhythms ("Baby Rouxâ€) that showcases the percussion prowess of Jonathan Solomon. Here's hoping Hathaway scores a lucrative long-term performance contract at a high-end island resort near the equator that gets several hundred days of sunshine every year.
Like what you just read? Support Flagpole by making a donation today. Every dollar you give helps fund our ongoing mission to provide Athens with quality, independent journalism.