There are no fewer than 150 performers playing this year's AthFest Music & Arts Festival—the full schedule is available as a handy pull-out in this week's print issue and in the online Calendar—and unless you possess superhuman stamina and/or some sort of teleportation device, you're not gonna be able to catch 'em all. That's where we come in. Flagpole is handy for many things—starting fires! Lining pet crates! Light to moderate rain protection!—but chief among our annual duties is letting you know who to see at AthFest, when, where and why.
Still, don't let this list of a mere 10 of our writers' most anticipated performances dissuade you from checking out everything else AthFest has to offer. The most excellent way to experience the 21-year-old event is by wandering around with little to no agenda, soaking up the outdoor sounds and popping into one club after another as you make your way through downtown (and beyond), discovering new favorites along the way.
Happy AthFesting! Be safe out there, and we'll see you in the streets. [Gabe Vodicka]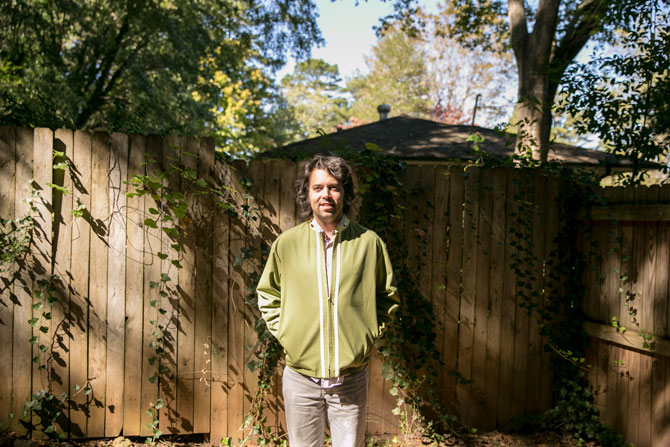 Photo Credit: Greg Chow
Jay Gonzalez
Friday, June 22, 7:30 p.m. @ Georgia Theatre Rooftop
Jay Gonzalez cut his teeth playing piano at the now-defunct Kingpins bowling alley and the former Hendershot's location on Oglethorpe Avenue before landing a residency at the Georgia Theatre Rooftop four years ago. His self-released debut LP, Mess of Happiness, is out of print, and its follow-up, The Bitter Suite, was a vinyl-only EP with only a precious few copies remaining. But Gonzalez remains known for his ability to act as a one-man band—or a human jukebox. Hunched behind his duct-taped piano, he plays guilty pleasures, deep cuts and one-hit wonders from the 1970s. Nick Lowe, Andrew Gold, Badfinger and Squeeze are no strangers to his repertoire as he seamlessly blends one song into the next.
Gonzalez's AthFest appearance coincides with his ongoing residency on the Theatre roof. "With the rooftop shows, I like mixing the guilty-pleasure AM radio stuff with a few lesser-known deep cuts and whatever modern songs I'm listening to the week of the shows," he says. "And sometimes a good TV theme." When Gonzalez—who also moonlights with alt-country stars Drive-By Truckers—burst into a version of Elton John's "Rocket Man" recently, a bevy of tipsy concertgoers instantly surrounded his piano. And isn't that what summer is all about? [Kenny Aguar]
Dirty Dozen Brass Band
Friday, June 22, 9 p.m. @ Pulaski Street Stage
Dirty Dozen Brass Band has been performing its self-styled "musical gumbo" of R&B, jazz, funk and Afro-Latin grooves since 1977. This unique band has toured more than 30 countries and recorded 12 studio albums. It's also collaborated with everyone from Modest Mouse to Widespread Panic.
Originally from New Orleans, the band first performed in clubs like the Dirty Dozen Social and Pleasure Club, dating back to a time when said clubs would provide arrangements for black Southerners who couldn't afford funeral costs. After these clubs faded away, several mainstay musicians decided to keep performing. Eventually, the seven-member ensemble took on the name of its original home venue. Current touring members include Roger Lewis, Kevin Harris, Gregory Davis, Kirk Joseph, TJ Norris, Julian Addison and Takeshi Shimmura. [Jessie Goodson]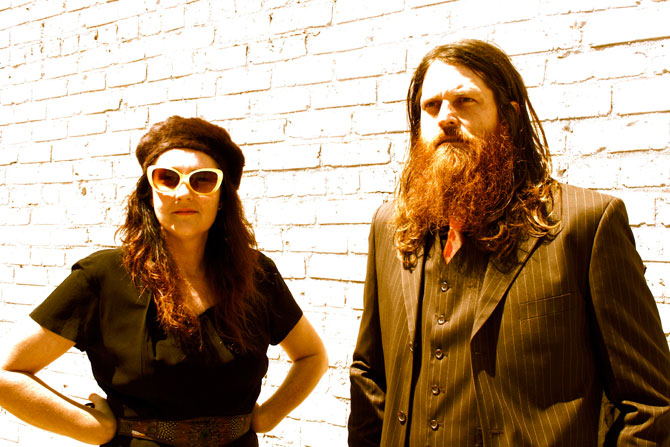 Photo Credit: Troy Martin
Holly Golightly & the Brokeoffs
Friday, June 22, 11 p.m. @ The World Famous
Her highest-profile contribution to the pop canon was her appearance on The White Stripes' "It's True That We Love One Another," from 2003's Elephant, but British singer-songwriter Holly Golightly is a vet of the 1990s UK garage-rock scene, having cut her teeth in influential rocker Billy Childish's backup band, Thee Headcoatees. With partner Lawyer Dave, Golightly, a former horse trainer, has spent the last decade living quietly just outside of Athens on a farm in Madison County. As Holly Golightly & the Brokeoffs, the duo recently released Clippety Clop, an album that—quite appropriately—centers on covers and originals about horses and horse culture. The Brokeoffs will play a rare local show at this year's AthFest, so saddle up and gallop on over to The World Famous Friday. [GV]
T. Hardy Morris
Friday, June 22, 12 a.m. @ Georgia Theatre
Dude, the Obscure shares a different side of T. Hardy Morris. Instead of cranking out the amped-up punk anthems that have long highlighted his live set, the Athens-based singer, songwriter and guitarist wrote a more cerebral, plodding and psychedelic album worthy of its title's jokey nod to Thomas Hardy's Jude the Obscure.
Aside from the relatively upbeat "Homemade Bliss," Morris' new batch of songs have a subdued, almost poetic feel—internal dialogues about life, love and faith. It's the latest sign of creative growth from a versatile talent who has consistently wowed festival-goers since the days of Dead Confederate and Diamond Rugs.
Despite toning things down sonically, Morris doesn't feel like he's sacrificing anything creatively. Cathartic screams serve a purpose, but so can introspection. "It's just a different kind of energy," he says. "It's a little more psychedelic and not necessarily dark, but it's just a different vibe… I think it's equally as compelling as some of the other amped-up, more rock and roll stuff."
Morris' current band, which includes former Powder Room guitarist Gene Woolfolk, has successfully eased tracks from the new album into its established setlist. "We start with some of the more mellowed out, newer stuff and make it have a screaming arch to the pinnacle," Morris says. "It all works together, but it definitely takes some thought… It makes for a more interesting show." [Bobby Moore]
Partials
Saturday, June 23, 8:30 p.m. @ Hull Street Stage
Since emerging from the local jam scene several years back, Athens band Partials (formerly Partial Cinema) have slowly but steadily evolved into one of the spryest and most innovative groups in town. The group's many talents are solidly on display on Glossolalia, its debut EP, released in April. Under the direction of vocalist and songwriter Adriana Thomas, the band incorporates elements of psych, funk, Afropop and electro-rock to create a unique sound that's both edgy and engaging. Though it shares certain stylistic elements with groups like Talking Heads and LCD Soundsystem, Partials' approach is wholly their own and well worth checking out—especially in an outdoor festival setting such as this. [GV]
Family & Friends
Saturday, June 23, 9 p.m. @ Pulaski Street Stage
On the back of two amorously titled EPs—2014's Love You Mean It and 2015's XOXO—Athens indie-folk collective Family & Friends seemed poised for bigger things. The hype train would've likely left the station as soon as a debut album dropped, based on those early examples of the band's folk-informed songwriting and modern indie sound. But instead of cashing in on a potential sure thing, guitarist and singer Mike MacDonald and his bandmates opened themselves up to a fuller, almost theatrical sound to accompany their proven storytelling chops.
"After our second EP, we kind of knew that it was time to push our own boundaries creatively and pursue a different sound, so to speak," MacDonald says. "We're not ones to necessarily want to stay in the same place, so it's exciting for us to try to move in a different direction."
This creative journey led to debut album Felix Culpa, out this month. Some songs, like "Winding Roads," build on past successes. Others, like "PRSM," reside way outside of the box. Both examples help define a band unwilling to pin itself down to a certain sound or lyrical approach—much like musical inspirations Local Natives, Alabama Shakes and Bon Iver.
The creative spurt behind Family & Friends' new sound isn't limited to the 12 songs on Felix Culpa, so expect to hear plenty more from a band uninterested in resting on its laurels. "There's a good amount of songs that got left on the floor," MacDonald says. "We probably had twice as much material and ideas floating around. We went out to L.A. last April to record the album, and that's when we made those decisions about which ones would stay and which ones we'll hopefully revisit that didn't make it this round." [Bobby Moore]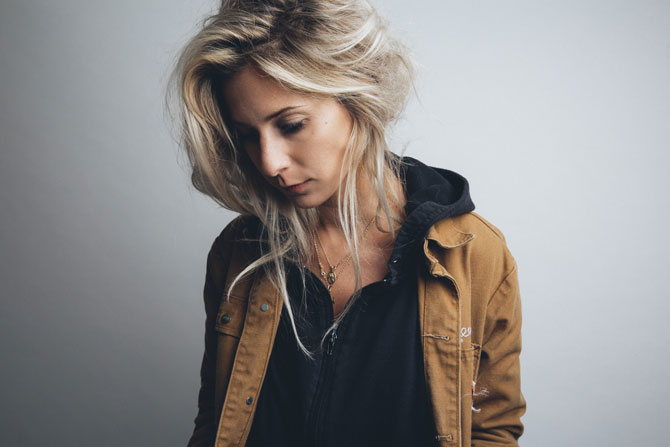 Photo Credit: Alysse Gafkjen
Bully
Saturday, June 23, 11 p.m. @ Georgia Theatre
Just a few months removed from the release of its outstanding sophomore LP, Losing, Nashville rock band Bully will play the Georgia Theatre Saturday. Bully has been touring ferociously in support of the new album, and AthFest is the next in a seemingly nonstop run of festivals and club gigs for the recent Sub Pop signees.
After forming in 2013, Bully quickly gained recognition for its '90s grunge revival sound and strong lyricism. After signing to Columbia Records, the band released its first album, Feels Like, in summer 2015 to critical acclaim. After a series of personal struggles and frustration with the bureaucracy of the major-label system, Bully left Columbia and retreated to the studio. The result was a darker, more political record that has gained the group just as many accolades as its debut.
Singer and guitarist Alicia Bognanno's uniquely gruff vocals and uber-personal lyrics are the band's defining trait, and as the group has grown into a second act, so has Bognanno's songwriting. As we work our way through the second year with a proud misogynist as president, the frustrations present in Bognanno's lyrics and emotional vocal performances feel like a necessary response to the bullies who run our country. [Nathan Kerce]
Cracker
Saturday, June 23, 11:20 p.m. @ 40 Watt Club
David Lowery doesn't believe in "standing still and resting on your laurels." The musician, educator, and advocate recently earned his doctorate, focusing entertainment industry research he'd been pursuing for years into a PhD dissertation.
"I was interrupted by a 30-something-year music career," says Lowery. "Essentially, what I do as an artist-rights advocate is a ton of research, digging and delving: reading laws, reviewing articles, court opinions, Senate testimony—I do all this stuff anyway, so it was a natural thing for me to research." Similarly, Lowery's advocacy and research focus on addressing, both practically and intellectually, the dilemma of today's working musician: that "it's never been easier to distribute your music, and it's never been harder to get paid for it."
As a professor in UGA's Music Business program, Lowery has combined decades of real-world experience with his analytical mind to teach a "skeptical view of how things work in the business, which is basically that nobody really knows how it works," since 2010. "It's a difficult business to understand," he says. "Even the most well-intentioned, intelligent people can lose sight of how unpredictable and random it is."
Lowery brings a similarly skeptical, philosophical perspective to his songwriting with groups like Cracker and Camper Van Beethoven, and he's bringing that perspective to this year's AthFest with the former group, which is known for radio hits like "Low," as well as several albums of genre-spanning goodness. [Kevin Craig]
Saint Pé
Saturday, June 23, 12:30 a.m. @ Terrapin Beer Co.
Best known as a member of Atlanta garage-punk miscreants Black Lips during their puke-stained mid-aughts heyday, in addition guitarist Ian St. Pé has toured and recorded with indie supergroup Diamond Rugs, which also counts Athens' T. Hardy Morris as a member. In 2015, the Nashville-based St. Pé struck out on his own as Saint Pé, and last year he released the shimmering, understated Fixed Focus, a sweetly accented 12-song set indebted to '80s Petty and classic country as much as the Nuggets-era psych that fueled his former group. With his band, he plays Terrapin on Saturday as part of the brewery's first-ever appearance on the AthFest schedule. [GV]
The Connells
Sunday, June 24, 7 p.m. @ Pulaski Street Stage
During the 1980s, Raleigh, NC band The Connells connected the dots between trending English New Romanticism and good ol' college-friendly American alternative. The six-piece, formed by brothers Mike and David Connell and singer Doug MacMillan, deals in a distinctly familiar Southern Gothic-tinged type of jangle pop that, with a shared producer in Mitch Easter, has historically drawn quick R.E.M. comparisons. The band traded in its 12-string Rickenbackers for a slightly heavier sound as it ventured into the '90s, garnering modest chart success in the UK and appearing on "Late Night with Conan O'Brien" twice before its members began pursuing other career paths. They now reconvene sporadically for live performances—usually benefits or festivals, in addition to a 30th anniversary performance in 2014. In other words, get it while the gettin's still good. [Andy Barton]
Like what you just read? Support Flagpole by making a donation today. Every dollar you give helps fund our ongoing mission to provide Athens with quality, independent journalism.