As always, there are plenty of performances to choose from when planning your Slingshot Festival, which returns this Thursday–Saturday with a full schedule of music, art, comedy and more. The event, which has steadily grown bigger and better since its inception, boasts a tremendous music lineup for its fourth annual edition, including Bay Area rap icon Lil B, electro-punk project Crystal Castles, post-rock heroes Maserati and many others.
To help cut through the noise, we've picked some of our must-see Slingshot performers, listed below in order of their appearance. The full festival schedule can be found in the Flagpole Calendar and at slingshotathens.com, where you can also find info on tickets, updated set times and more.
---
Bombino
Thursday, 10 p.m., Georgia Theatre
Omara Moctar, known as Bombino, is a self-described "Tuareggae" musician from Agadez, Niger. Bombino garnered national attention with his album Nomad, which landed on Rolling Stone's 50 Best Albums of 2013 list, where it was highlighted for the musician's impressive guitar technique. Adding to Bombino's authenticity, all of his songs are sung in the native Tuareg language of Tamasheq.
After the initial success of 2011's Agadez and 2013's Nomad, Bombino toured the United States and performed at festivals such as Bonnaroo for a growing fanbase. Now, Bombino has another album on the brink. Azel, produced by Dirty Projectors vocalist Dave Longstreth, is his highly anticipated sixth studio album. A single, "Inar," was released in January, and if it's any indication, expect an album of Saharan groove-rock with Tuareg roots shining through. [Maria Lewczyk]
---
Japan Nite
Friday, 9 p.m., Caledonia Lounge
The openers for this year's Japan Nite may be among the most compelling acts to perform all weekend. The show stealer is relentless Brooklyn-based duo Toranavox. Japanese guitarist Ken Minami, of similar-sounding two-piece Ken South Rock, splits vocal duties with Israeli drummer Eli Halfi. The pair have a clear fascination with the American hard rock and metal sounds that have resonated with Japanese youth for decades. Minami and Halfi's Japanese, Hebrew and English lyrics add a true international flavor to the duo's treatment of time-tested sounds.
After Toranavox melts proverbial faces, the fun-loving Otonana Trio will lighten the mood with its homages to P-Funk and Les Claypool wackiness. Don't let the trio's lightheartedness or obsession with ramen noodles fool you; the band consists of veteran players led by former jazz guitarist Kentaro Saito.
Headliners Tsu Shi Ma Mi Re will turn the volume back up without sapping the fun out of the room. The all-woman garage trio's ferocity matches that of Toranavox, plus an ample dose of kawaii. Overall, it's a stacked bill matching an upstart hard rock duo with two capable acts with ties to Japan's equally varied contributions to indie rock. [Bobby Moore]
---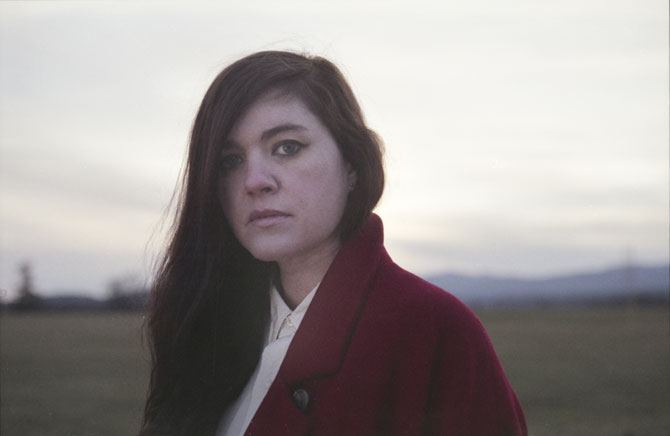 Photo Credit: Zia Anger
Julianna Barwick
Friday, 8 p.m., Georgia Theatre
Julianna Barwick's voice traipses with the same measured mellowness in an interview as it does in the mantric layers of her music: She's pretty laid back. But Barwick says she's not trying to mellow anybody out, only that she's fairly mellow herself. "I don't have any intentions for how the music can be used," she says. "I get emails from yoga teachers and people who like to meditate. I get it. For the most part, it's dreamy, chill, sometimes cyclical music to listen to."
Barwick's music has an Escherian quality to it, seeming at once to swell and wend but never get any bigger or go anywhere. It meditates, hovers like a fog. Her music is neither about the destination nor the journey, but rather wherever one happens to be at a given instant. Each song bears an evocative stillness, like a single frame extracted from a film, demanding dissection and contemplation, a fraction of a second stretched thousands of times over so every last speck can be examined.
As with previous records, Barwick composed her newest, Will, on the fly, entering recording spaces with nothing but a caffeine high, improvising each song from scratch. It gives her music a certain presentness, and her live show is a bit more planned to retain that sense of exigency. "It takes a little bit of mapping out," she says. "I have to teach myself how to play it live and build up the loops and not have it be 18 minutes long per song."
Barwick recorded Will in upstate New York; Asheville, NC; Lisbon; and her home in Brooklyn. Will has a more prominent instrumental component than her vocal-heavy earlier work, but her voice—honed in church and school choirs growing up, buttressed with high school vocal lessons and a stint in an opera chorus after graduating—is still front and center.
Will's ethereal loops invoke a religious sense of the infinite, but by virtue of how and where Barwick made it, the album still feels homemade in its essence, and thus intimate and cozy. It's a difficult balance to strike. "I think that comes from using a lot of reverb, on vocals in particular," Barwick says. "Artificially creating a space. Once you start layering those sounds on top of each other, it's going to be very big." [Adam Clair]
---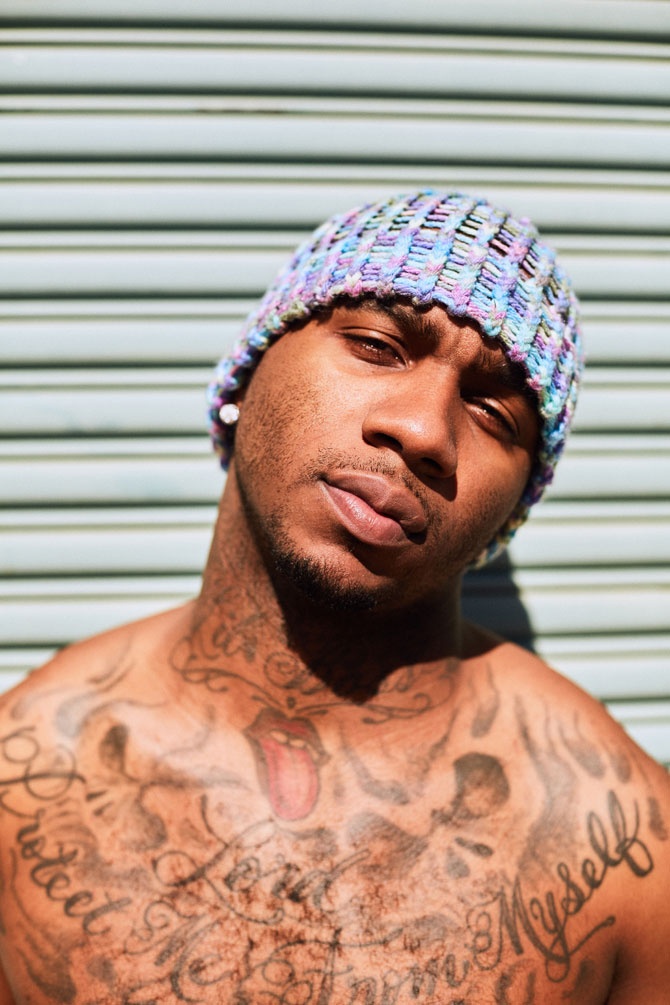 Photo Credit: Arturo Torres
Lil B
Friday, 11 p.m., Georgia Theatre
Referred to as The BasedGod by his hardcore devotees, Brandon McCartney has built a legendary reputation for his off-the-wall personality and cultlike fan base. McCartney practices a "based" lifestyle, emphasizing the notion of spreading positivity and love towards everyone. The idea has made him a star in the world of music, sports, books and social media. Ahead of his Slingshot performance, here's a deeper look at the many career paths of the man most know as Lil B.
Lil B got his start as a member of the Bay Area hip hop group The Pack, whose 2006 single "Vans" gained popularity via MySpace and eventually achieved national success on mainstream radio. In 2009, after distancing himself from The Pack, Lil B released his first solo mixtape, I'm Thraxx, and began what would become one of the most unique and prolific careers in hip hop history.
Releasing more than 50 mixtapes from 2009–2015, sporting tracklists that ranged anywhere from 10 to 100 songs, Lil B gained a massively dedicated following. His music has a wide-reaching, inconsistent style that some find endearing and others find unlistenable. He gained initial popularity thanks to abrasive, often nonsensical bangers like "Ellen Degeneres." These tracks were mostly seen as a joke, a stigma that Lil B has had trouble writing off ever since.
Deeper in his discography lie countless tracks full of philosophical musings, meditations on the power of positive thinking and genuine emotional reflections on a crime-riddled past. It was through more sentimental tracks like "I'm God" and "Illusions of Grandeur" that Lil B struck a genuine chord with fans. His spacey production and spoken-word flow opened the door for a whole new generation of rappers to be OK with being "weird." Looking at the popularity of "weirdo rap" figures like Young Thug, A$AP Rocky and others, Lil B's influence is hard to deny.
While Lil B's career was first made on MySpace, where he had more than 100 accounts promoting his music, most of his success has come from YouTube and Twitter. The former has become the de facto place to hear new music from Lil B, as he has uploaded hundreds of amateur music videos to his various accounts.
Twitter was the first place where Lil B started to attract attention on the strength of his personality alone. He gained most of his popularity through constant fan interaction and inciting beef with various public figures. Joe Budden, Joey Bada$$, The Weeknd and The Game are just a few people who have gotten into public feuds with Lil B on Twitter. No matter how his feuds begin, they almost always end amicably and with Lil B coming out on top more popular than before. To date, Lil B's most notorious social media moment comes from late 2010, when he stated that if Kanye West wouldn't work with him he would "fuck him in the ass."
In addition to his feuds with various rappers, Lil B has also clashed with NBA players, starting in 2012, when the Oklahoma City Thunder's Kevin Durant claimed on Twitter that he wasn't a fan. Lil B, as one would expect, took offense and placed what he referred to as "the BasedGod curse" on him, stating that he would never win an NBA championship while the curse was active. Naturally, OKC was ousted from the NBA Finals that year, and the legend of The BasedGod curse grew, landing Lil B appearances in official commercials for the league and on various ESPN shows.
Later, Houston Rockets player James Harden invoked the wrath of Lil B by regularly copying his famous "cooking" dance routine during games. After refusing to acknowledge that he got the dance from Lil B, he was threatened and eventually given the BasedGod curse, leading to a string of embarrassing losses.
Lil B has turned his message of positivity into a lucrative career as an author and public speaker. Takin' Over by Imposing the Positive!, his first book, was actually released before his solo rap career took off. Nowadays Lil B speaks at schools like UCLA and MIT on how he overcame various struggles and how he keeps such a joyous outlook on life. He is currently working on his second book, to be published at some point this year. [Nathan Kerce]
---
Ryan Hemsworth
Friday, midnight, Georgia Theatre
We talked with Canadian producer Ryan Hemsworth ahead of his Slingshot set.
Flagpole: From producing for other people to working with featured artists on your own tracks, collaboration is a big part of your career. Can you describe your collaborative process?
RH: With producers I tend to send pieces of music back and forth via Dropbox, because I know the people I collaborate with usually prefer to work in their own space, on their own time. When it's with a vocalist, it gets a bit easier to communicate and connect with each session. I'm always really nervous before someone shows up to record, but it ends up being worthwhile. The experience always teaches you a little more about yourself and the music you're trying to create.
FP: How do you prepare your live set? Does your mindset change depending on the size of the crowd?
RH: It feels like a challenge to create intimacy at a festival, but I try. I want to jump from tempos, moods, not just play the shit that obviously gets a reaction in that setting. I always love a smaller show, basement parties, all that. I just want to channel that energy whenever I can.
FP: What's up with your Secret Songs project?
RH: It's a bit of a collective, a label, mainly just a way to push new music on people who might trust my taste. I'm starting to release full projects on it now. I self-released an EP on it a few months ago to get the ball rolling, and now it's really making traction. I just love finding music, so it's now just a legitimate platform to share the artists I'm finding around the world.
FP: What can we expect from you in the near future?
RH: I'm working on a mixtape right now with a bunch of rappers from Atlanta, L.A. and elsewhere. Also finishing an EP, and a bunch of tracks with some indie singers. Just trying to keep it interesting and unexpected. [NK]
---
The Gaslamp Killer
Saturday, 10 p.m., Georgia Theatre
When it comes to Slingshot's DJ performers, the best thing to do is expect the unexpected, especially with William Benjamin Bensussen. The 33-year-old producer started out in clubs in the Gaslamp district of San Diego, where his unusual choices of tunes killed the vibe enough to dub him "The Gaslamp Killer."
Flash forward, and Bensussen has signed to Brainfeeder, an independent record label owned by none other than Flying Lotus, and released a debut album, Breakthrough, in 2012. The Gaslamp Killer has also performed at events like Coachella, Voodoo Fest and the Decibel Festival.
The Gaslamp Killer walks a fine line between too much and not enough, with creeping melodies that disappear and reappear before you noticed they were gone. Described as "underground hip hop," Bensussen utilizes synthetic sci-fi sounds and warps them into funky, futuristic off-beats that incorporate the twang of traditional Eastern string instruments—without sounding too much like Incubus circa "Aqueous Transmission." [ML]
---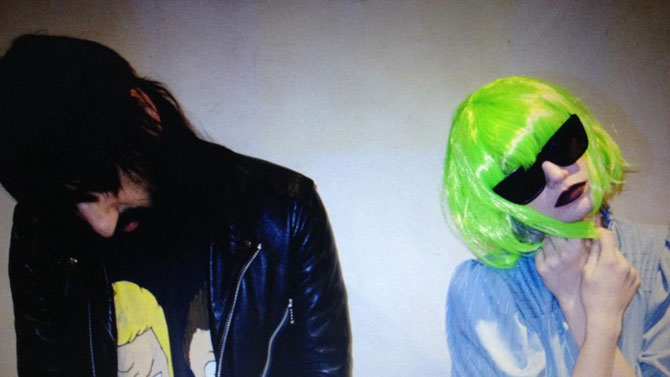 Crystal Castles
Saturday, 11 p.m., Georgia Theatre
Toronto's Crystal Castles has existed in some form for over a decade with producer Ethan Kath at the helm. After the project's inception, Kath released several singles online before recruiting Alice Glass to add vocals to his dark, lo-fi creations. An EP, a collaboration with The Cure's Robert Smith and a string of three critically-acclaimed full-lengths followed, positioning the duo as one of the most talented electronic groups around, with a gripping live show to boot.
Since then, the unit has had its fair share of turmoil and negative headlines, as Glass left the band in 2014 due to professional and personal reasons. The aftermath was dirty; Kath claimed Glass had little to no role in creating Crystal Castles' most popular songs, while Glass accused Kath of being manipulative.
Wherever the truth lies, both parties have forged on, and Crystal Castles has already released two singles with a new singer, Edith Frances, ahead of a forthcoming album. "Frail" and "Deicide" exhibit the project's signature push-and-pull, where lengths of propulsive grandiosity make way for brief moments of ambience, indicating that Crystal Castles is back on track and in top form. [Andy Barton]
---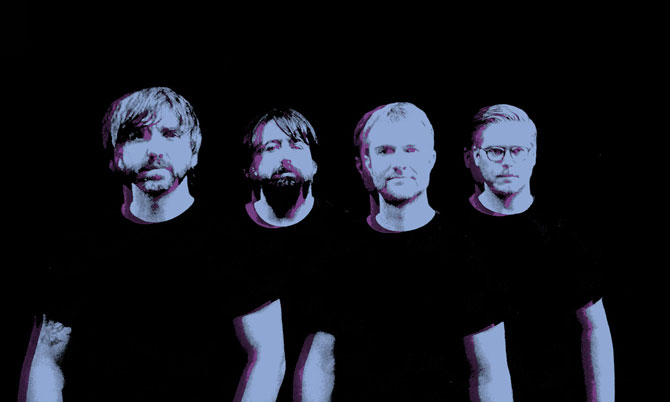 Maserati
Saturday, 12:30 a.m., 40 Watt Club
It's been nearly a year since guitarist and co-founder Coley Dennis made post-rockers Maserati a multi-hemispherical band. Dennis moved from Athens to Lausanne, Switzerland last May to be with his future wife, Lina, whom he'd met several years earlier while touring Europe. In advance of his first trip home, Dennis chatted with Flagpole about his time in Europe and Maserati's long-distance dynamics.
Flagpole: How has the transition gone from Athens to Switzerland?
Coley Dennis: I got married back in July and couldn't be happier. I'm cooking in two restaurants that I really love and slowly learning French. My wife and I want to open a restaurant here, as well, so we're starting to get busy working out everything for that.
FP: What's the musical layout there? Is some of the post-rock support that's kept Maserati relevant for years now present in your backyard?
CD: In Montreux it's all about the jazz festival. I didn't get to go last year, but they are always getting great bands. It's like a small SXSW on Lake Geneva where the whole city is taken over for 10 days. For Lausanne, there are a couple of awesome venues, like Le Romandie and Les Docks, that are always having great local and international bands. As far as styles, it's pretty diverse, so not really one in particular stands out. Definitely nothing influenced by us.
FP: Maserati has been a long-distance band for a while. Did working around that help prepare you all for current circumstances?
CD: Yeah, we've always been able to somehow work with members living far away. When Jerry [Fuchs] was with us, we would send him little guitar or synth ideas, and he would think about them for a couple months. Then he would come down for a long weekend to work on the ideas. We haven't worked on anything new since I've moved because of the European tour, but hopefully we all can get back together to do some writing in the near future. [BM]
---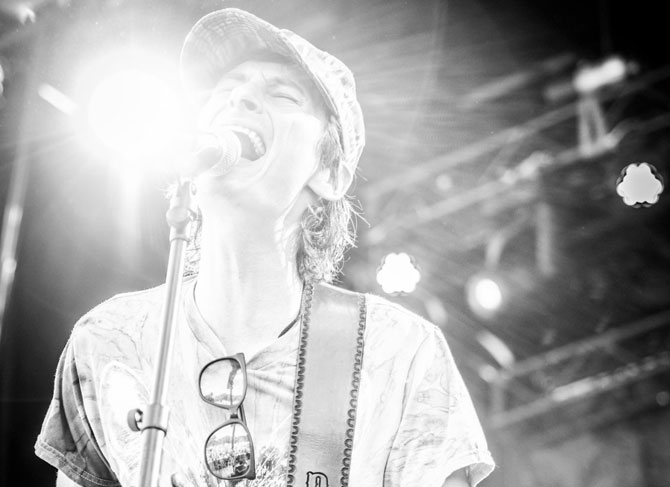 Locals at Slingshot
While Slingshot's lineup of nationally and internationally touring musicians is impressive, its list of Athens bands is also top-notch. Check out DJ duo Electrophoria (Thursday, 12 a.m., 40 Watt Club), featuring Slingshot honcho Kai Riedl, for a dance-inducing smattering of world and electro sounds. At the 40 Watt Friday, Brothers (7 p.m.), Deep State (8 p.m.) and Crunchy (9 p.m.) will play back-to-back-to-back sets of lush indie-pop, barely controlled pop-punk and stoned-out groove-rock, respectively. Peep relative newcomers WANDA (Friday, 11 p.m., Georgia Theatre Rooftop), as well as perpetual local experimenter Killick (Friday, 10 p.m., Flicker Theatre & Bar) for a taste of something different. Saturday's daytime show at Creature Comforts features a who's who of local indie rock, including Art Contest (1 p.m.), The Hernies (2 p.m.), Juan de Fuca (4 p.m.), T. Hardy Morris (6 p.m.) and New Madrid (7 p.m.). [Gabe Vodicka]
Like what you just read? Support Flagpole by making a donation today. Every dollar you give helps fund our ongoing mission to provide Athens with quality, independent journalism.