When AlanFest president Kevin Carlan passed away in March, his fellow festival co-founders knew it would be even more emotionally tough to get through this April's event. They decided to dedicate this year's festival to both Carlan and David Alan Lewis.
"They both brought us together," says Meara Spillum, the festival's program coordinator and one of the co-founders of the David Alan Lewis Foundation. "We lost another one of our family."
Spillum and several others created the festival and foundation in memory of Lewis, an Athens native and graduate of the University of Georgia College of Environment & Design. Lewis died attempting to rescue his dog from the edge of a waterfall while hiking with Spillum in South Carolina in April 2011.
What started as a somber event in 2012 has morphed into a celebration. "It's still tough to handle the emotions of losing Alan," Spillum says. "[But] for me, this has evolved into a family reunion every year."
Spillum now lives in New York City, and other co-founders work in California, Tennessee and Colorado. They enjoy putting the festival together to stay in touch, see each other and collaborate throughout the year.
"That alone is an aspect that I didn't expect to come out of the festival," Spillum says. "I don't know if I would see them or talk to them on the phone as often without this."
This weekend's event features bands playing at Live Wire Athens, the Georgia Theatre rooftop, Blind Pig and Terrapin Brewery. (See the complete schedule in the Calendar.) Proceeds will endow the David Alan Lewis Memorial Scholarship in Landscape Architecture at UGA. The festival celebrates its namesake's love for the outdoors, music and art.
"Every year is a learning experience, but this was the smoothest year [of planning] yet," Spillum says. "I think the lineup is one of the best we've had. I can't wait."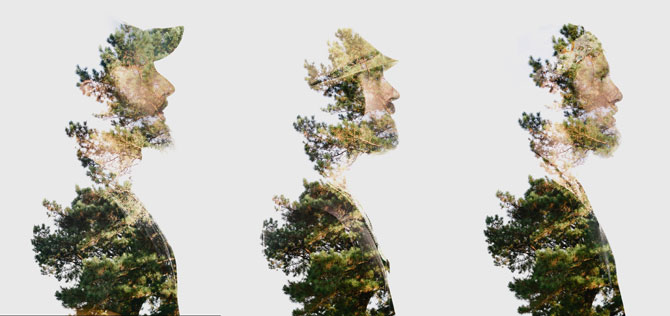 When the members of Dangermuffin, a roots-rock trio from Folly Beach, SC, met Lewis' brother-in-law in Myrtle Beach last month, they said they would be honored to play in his memory. Frontman Dan Lotti says he feels a connection to Lewis' interest in the outdoors.
"Living close to the ocean, and touring the country over the past five years, we've been completely inspired by natural beauty and energy," he says. "We have a reverence for nature, this living and conscious entity."
The inspiration shows up in Dangermuffin's latest release, Songs for the Universe, which they plan to highlight on Saturday at Live Wire. The group looks forward to returning to Athens, where they've previously played shows at the Georgia Theatre and Melting Point (now The Foundry).
"Athens is one of the best music towns in the Southeast, and it's [got] an amazing, historic music scene," Lotti says. "We like the sensibility of the scene and the true music fans."
Moon Hooch, a percussion-and-saxophone trio from Brooklyn, NY, will headline the Friday show at Live Wire; the band plans to incorporate several new songs and instruments. In line with AlanFest's mission, the group is in the middle of shooting a documentary about sustainability.
"We're about sustainability and sustainable practices," says drummer James Muschler. "We're looking forward to the great energy and atmosphere at this festival."
On Saturday afternoon, an outdoor bazaar at Live Wire will feature vendors and artists selling candles, soaps, ceramics and jewelry. New this year, the Athens Area Humane Society will offer puppies for adoption. Charlie, Lewis' beloved dog, will also be there.
"Alan lost his life saving his dog, and we want to help these animals who need good homes," Spillum says. "Animals, music and the outdoors are huge for us."
WHAT: AlanFest
WHERE: Live Wire Athens, Terrapin Brewery, Blind Pig, Georgia Theatre rooftop
WHEN: Friday & Saturday, April 3 & 4
HOW MUCH: $30 (weekend pass)
Like what you just read? Support Flagpole by making a donation today. Every dollar you give helps fund our ongoing mission to provide Athens with quality, independent journalism.