Every morning, Billy Wilkerson starts his day with a family dance party. He cooks breakfast for his two children and wife, Jill, and then spends some time on his latest hobbies, which include CrossFit exercise and online brain puzzles. Sometimes he reads books—recently, he tackled Hermann Hesse's Siddhartha—and every once in awhile he holds jam sessions at his home in Auburn, GA with a few good friends. A few months ago, Wilkerson penned and performed a song that brought nearly everyone he knows to tears. It's not just because the song is beautiful or emotionally moving—although it's certainly both—but the song was written by a man who, against all logic and reason, survived certain death.
It happened around 1 a.m. on a Sunday morning in late July of 2011. Billy and his best friend of 20 years, Ron Bailey, Jr., were leaving a friend's house near Decatur when they were struck by a drunk driver. The collision sent their truck barrel-rolling about eight times, and the vehicle was stopped only by a telephone pole that nearly sliced it in half. The impact of the accident caused both men to be ejected from the truck, battering their bodies and shattering Wilkerson's face. Immediately following the accident, the victims were transported to Grady Hospital in Atlanta, where Wilkerson remained in a coma for nearly two weeks. Bailey, however, remains in a vegetative state to this day.
The fact that he came so close to death has altered Wilkerson's entire world. "I'm alive because of the love of my wife, my family and my faith,†he says. "My whole perception has been shifted. My paradigm has changed.â€
When Wilkerson recounts the story of the accident today, it's from the fragments he has pieced together from the stories of friends and family. He doesn't remember the accident at all. In fact, he doesn't remember the entire month of July.
"I'm starting to remember things now as my brain heals,†Wilkerson says. "But not really things from the accident or the hospital—just things from life.â€
The last thing Wilkerson does remember is going to lunch with friend Nick Kirk on the Wednesday before the accident. The two compose songs for the boutique film company Whitestone Motion Pictures under the moniker The Brothers Bright, and that particular lunch meeting was centered around a project for upcoming film Jack and the Dustbowl. However, upon waking up from his coma, Wilkerson didn't even recall the fact that he had an eight-month-old son, much less his ability to write music.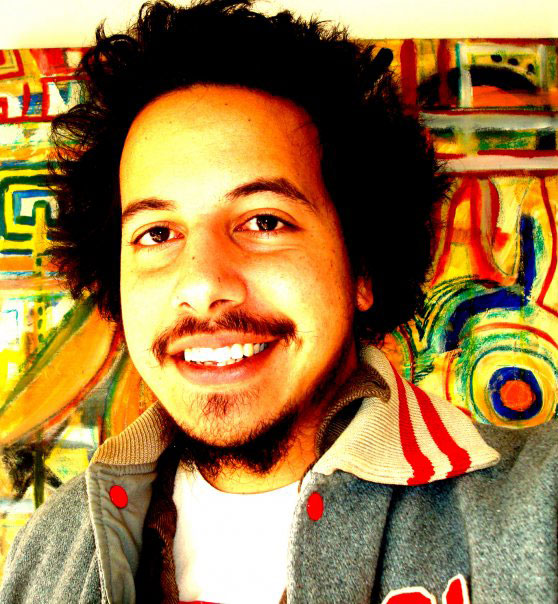 After numerous facial reconstruction surgeries and a tracheotomy, Wilkerson returned home and eventually faced an even bigger challenge: returning to his music.
"My wife encouraged me to write music again, but I was terrified and I didn't think I could do it,†Wilkerson says. "Nick came over to my house and recorded the guitar riff and shot me a melody, and he was like, 'Alright, let's start writing the lyrics,' and I was like, 'OK, can you just leave now?'â€
After several hours, Wilkerson emerged with the lyrics to "Around the Bend,†which did in fact end up as a featured track in Jack and the Dustbowl. But this wasn't the end to Wilkerson's triumphs in the face of tragedy.
"I did some research, and I'm pretty sure that I'm the first musician to have a tracheotomy and severe brain injury to actually put a song on iTunes,†Wilkerson says. "Plus, I did lead vocal and six harmonies—the most harmonies I've ever done on a song.â€
After seven months of rehabilitation and surgeries, Wilkerson is finally rid of his trach, and his brain is still healing a little bit every day. Since proving to himself that he hasn't lost his talent for music, his next project is to hold a fundraiser for the Shepherd Rehabilitation Center in Atlanta, which he credits with bringing his brain back to life.
"I also want to figure out a way to encourage musicians and songwriters who have gone through similar things like I have, or things like depression,†Wilkerson says. "Just to let them know that they're not stuck.†Mostly, though, he's content just to be alive.
Like what you just read? Support Flagpole by making a donation today. Every dollar you give helps fund our ongoing mission to provide Athens with quality, independent journalism.