Recently, I produced a column online listing 20 of my most wanted records and snatches about each. Since I've thought of more titles that I lack, here I go again. My main goal is trying to keep everyone in spins and needles with my weekly radio program, "Ort.'s Oldies," on WUOG (90.5 FM) on Saturday nights from 10 p.m. until midnight.
Mint copies of 45s are not what I collect. If a record has writing on the labels, that's fine (as long as I can discern the information), as is some surface noise and a clickpop or two. If I wanted everything pristine, I'd have married an heiress who could cater to this whim of mine (as long as I played her everything I acquired!).
These are not in order of wantedness but in order of rememberedness.
1)"Mary on the Beach"/ "Two of a Kind"—Hank Shifter (Steed 708). WRFC played this in the late spring of 1968; concurrently, it reached #6 at WLOF in Orlando. This is Hank's second Steed single (I have the other one); he also had one on Soul City, and I even have that. "The 'tamber' of his voice is remarkable," my father commented upon hearing the record on the air. It's an old favorite of mine, and not terribly rare.
2) "Jackie Wilson Said ('I'm In Heaven When You Smile')"/ "You've Got the Power"—Van Morrison (Warner Brothers 7616). This homage to the great soul singer peaked at #61 on Billboard's Hot 100 chart after its July, 1972 release. It is the only chart record by Van Morrison (except maybe for some way-later stuff) that I lack. And it's a masterpiece.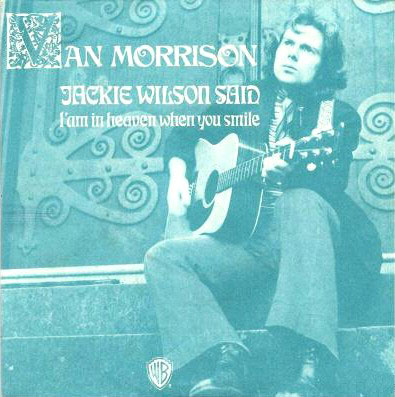 3a) "Times with You"/ "It's a Lonely Life"—The Celtics (Dante 2291);
3b) "For Your Love"/ "Looking for You"—The Celtics (Dante 2295). The Celtics were the rage of Macon in 1967 and 1968. Both these records—the former from early 1968 and the latter from midyear—were on a small, independent label that extolled itself as "a division of bushmen enterprises – – – – – atlanta – georgia." (It's exactly like that on the label, folks!) BTW, The Bushmen were a popular South Georgia band: I have their 45 "Friends and Lovers Forever." Years ago, I bought both of these at The Record Shop in downtown Macon. Sure wish I had either or, better yet, both now, because they're worth airing and sharing. Oh—"For Your Love" is the Yardbirds song.
4) "Dark Clouds Rolling"/ "I'm In Love with You Baby"—Silas Hogan (Excello 2251). One of the several great bluesmen of Scotlandville, an exurb of Baton Rouge, Mr. Hogan was a consistent seller: all eight of his singles did well. I have a couple of others, but this, from 1964, is my all-time favorite of his. Some years after the singles were released, Excello issued an LP containing all 16 sides. I used to have it, but I don't think I do now. Just imagine: this was being played on WLAC out of Nashville when the rest of the world was going Beatle. Silas Hogan deserved to die a rich man.
5) "City Lights"/ "No Song to Sing"—Bill Anderson (T-N-T 9015). Whispering Bill released three singles on this San Antonio imprint (Tanner-N-Texas) before signing with Decca in 1959. He wrote the song while sitting on the roof of the Imperial House Hotel in Commerce, GA. The B-side is a semi-rocker. (Dexter Romweber could tear it up if he felt so inclined.) Bill's previous single, "Take Me"/ "Empty Room" (released April, 1957) was on T-N-T 146 and was reissued on T-N-T 165 after his first Decca success. "Take Me" is quite the rocker, and I don't have it, but the last eBay copy I took note of went for $52. Naah, I don't need it that badly, folks.
6) "Salt Lick"/ "Miller's Farm"—Z Z Top (Scat 500). This is their first single. It reached #11 on Houston's KNUZ in September of 1969. I have the reissue on London 131, but to have a copy on Scat would be divine. (They're not uncommon in Houston.) Take a look at the label above, and you'll see how groovy it is.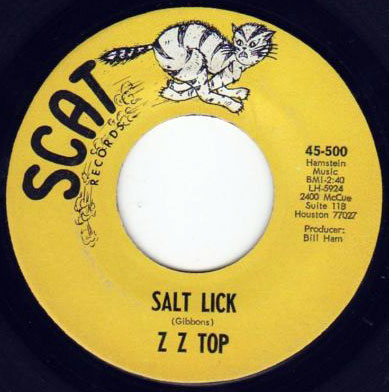 7) "I'll Come Running"/ "Here Comes the Night"—Lulu (Parrot 9714). I already have her first U.S. release, "Shout," on both its issues, but this shouter has eluded me. It was released in December, 1964, and Bubbled up to #105 on Billboard's Bubbling Under The Hot 100 chart. Again, this is one record I want to play on the radio, just for y'all's amazement. Lulu, born Marie McDonald McLaughlin Laurie, is one bonny wee Scots lassie who does not sound at all like she looks like she would!
8) "If I Didn't Have a Dime (To Play the Jukebox)"/ "The New Breed"—Ron Moody & The Centaurs (Columbia 44908). Moody walked away with Virginia's 1969 hit version of this song synchronous to a Greensboro, NC version on Jokers Three Productions by Bob Collins & The Fabulous Five. (I have that one.) The Moody disc also made some noise in the New Haven market. Moody's group had a later single on ABC records, which is far scarcer and which I have. They're still playing today with several original members remaining in the lineup. BTW, the initial version of this song was by Gene Pitney on Musicor. (I have that as well.)
9) "Lonesome"/ "Done You Wrong"—Danny Mote (Opal 001; reissued as Vee-Jay 381). Danny named his record label for his mother. He had a few hundred copies of this single pressed up by National Recording Co. in Atlanta and sold them primarily from his car trunk in the early spring of 1961. Along in late March, Mac Davis (he of singing fame), who was then Vee-Jay's Atlanta talent scout, leased the master and flipped the sides. Today, Danny sells insurance over west of Atlanta; his Opal discs have been long gone since the likes of 1963. I'd gladly settle for a Vee-Jay copy of this bona-fide homegrown rocker.
10) "Mary Jane's Last Dance"/ "The Waiting"—Tom Petty & The Heartbreakers (MCA 54732). Go on and laugh. This is one of the highest charting (#14 on Billboard) still-commonly-played 45s that I lack. It came out at the end of 1993 and—wonder of wonders—I've never even seen a copy. Where are they all hiding? Did someone toss them into a sinkhole down by Gainesville, FL to have them eaten by alligators? It had a nice picture sleeve, too… I think. Chomp, chomp.
11) "Gabriel"/ "Movies in My Mind"—Billy Joe Royal (Columbia 44677). This was released in late 1968 and was a sizable hit in Atlanta, even if it didn't dent the national charts. I've got all manner of obscure singles by this Valdosta native, many of them on odd labels like Player's and Fairlane… but this one, aired for six or seven weeks on WQXI, still eludes me.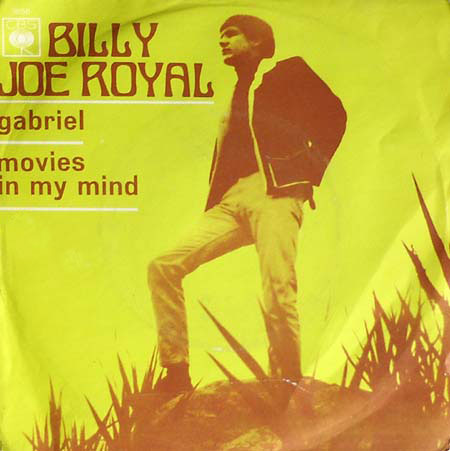 12) "Hard Lovin' Loser"/ "I Think It's Gonna Rain Today"—Judy Collins (Elektra 45610). This was her first chart single: it trotted up to #97 on Billboard in 1966. I've never seen a copy in all the years I've been collecting 45s, but there have to be some out there someplace. I've managed to score many of her others, including several non-hits: why not this?
13) "Cheaters Never Win"/ "Where Will It End"—Love Committee (Gold Mind 4003). This 1976 soulful artifact, by a group once known as The Ethics (I have several of their 45s on the Vent label), was a Southern Beach favorite. It was also reissued on a 12" as Gold Mind 12G-4003 (with longer versions) in 1977. Well, cheaters never DO win. (Get me to write about THAT sometime!) I just want to own the record.
14) "Sheila"/ "Pretty Girl"—Tommy Roe and the Satins with the Flamingos (Judd 1022). This late 1960 disc was Tommy's fourth record. (His first, "I Got A Girl"/ "Caveman," was issued thrice: first on Trumpet 1401 in the Fall of 1959, then on Mark IV M4-001 in March, 1960, and then on Judd 1018 in May, 1960… I think I have the Mark IV issue.) As opposed to his later Buddy Hollyesque version on ABC from 1962 (it was a HUGE hit), this is much slower. This was on a label out of Muscle Shoals run by Sun Records maven Sam C. Phillips' brother Judd. The Trumpet issue never made it much farther than Mayo's Radio Shop on Cascade Avenue near the Beecher Street crossing in Southwest Atlanta. (You should've seen their snazzy neon sign!)
15) "My World Fell Down"/ "Libra"—Sagittarius (Columbia 44163). This studio group cut seven singles for Columbia and at least two for the Together label, plus sundry albums under that monicker. This disc reached #70 in 1967 and was included in the album "Present Tense" (Columbia CS 9644), which saw the light of day in 1968. It's a nice, psychedelic artifact, it is… and I lack it.
16) "I'm a Boy"/ "In the City"—The Who (Decca 32058). An absolute non-chart single (in the U.S., anyway). I once found a store-stock copy in a thrift store and traded it to Kurt Wood. Subsequently he ran across a deejay copy and, forgetting that I still needed it, traded that one to Ray, a fellow collector up Greenville way. Someday I'm going to talk Ray into selling it to me. I hope.
17) "The Circle"/ "Merry-Go-Round"—Wild Man Fischer (Bizarre/Reprise 0781). The record company issued this on Oct. 9, 1968: it was taken from the double LP An Evening with Wild Man Fischer (Bizarre/Reprise 2XS 6332), which is an "outsider music" classic and has not been reissued on CD (I have the vinyl). Larry Fischer was a former mental patient who sold his songs for pocket change along Los Angeles' Sunset Strip. Frank Zappa found him and recorded him. The material is (ahem) not commercial, but this 45 merited some play in such markets as Tucson and Sarasota. And, as if that wasn't enough, progressive outlet WGOE in Richmond regularly aired cuts from his LP on AM radio in the 1970s. I'm probably the only person who is whacked enough to play this and call it an oldie!
18a) "I'll Call You Mine"/ "Time of the Season"—The Zombies (Date 1604);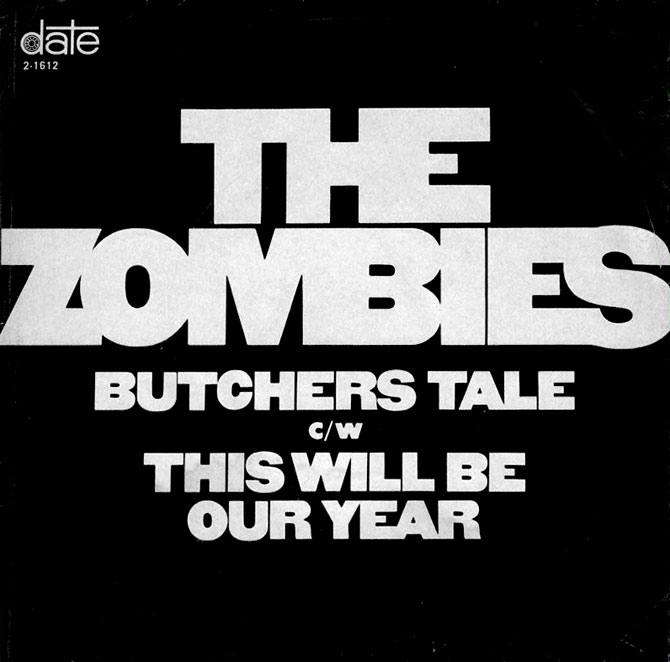 18b) "This Will Be Our Year"/ "Butcher's Tale (Western Front 1914)"—The Zombies (Date 1612). The former is the March, 1968 first issue of the song that later became a hit: I cannot document it, but I think it was issued here as the B-side. The latter disc made its debut in January, 1969, as the group's album Odessey and Oracle was garnering airplay. I have all the Parrot singles by the group (at least I think I do), and I also own the rest of the Date ones (except for a super-scarce reissue with a deluxe silver-colored sleeve). Call me a completist, but I like the music, and it would be a joy to have and share it.
19) "Fast Car"/ "For You"—Tracy Chapman (Elektra 69412). OK, laugh again. I missed this one, and although it reached #6, I've never found one in a thrift store, either! It's from 1988 and is deservedly still being played… I just don't have it.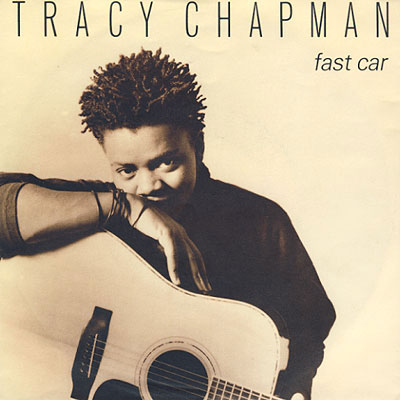 20) "Minstrel And Queen"/ "You've Come Home"—The Impressions (ABC-Paramount 10357). This flight of fantasy from the great Curtis Mayfield, following on the heels of the group's smash "Gypsy Woman," stalled out at #113 on Billboard's Bubbling-Under chart in late 1962. It's fortunately on the group's common Greatest Hits LP, which I own, but it sure would be groovy to have the 45 to play so I don't have to squint to cue up an album.
OK, I've put another major dent in my want list. Trouble is, while I was writing this, I thought of at least three more discs that I want. Groan. Well, the likes of The Jamestown Massacre and Pretty Purdie and The Belfast Gypsies will just have to wait for another ramble… I'm rambled out. Wish me happy radio daze, folks. And when you listen… be forewarned. (30.)
Like what you just read? Support Flagpole by making a donation today. Every dollar you give helps fund our ongoing mission to provide Athens with quality, independent journalism.