Another One Down: I always feel like I'm making excuses when I assemble my year-end top-ten lists, apologizing—mostly to myself, probably—for not seeing all the new movies I'd have liked to over the previous 12 months. That's especially the case this time around: bringing a new human into the world, as Mrs. Film Notebook and I did in 2011, tends to reorganize your priorities in some delightfully disruptive ways. Even with a holiday-season push to catch up on the year's important releases, I still missed more than I can be happy about. Certified Copy, Mysteries of Lisbon, Poetry, Cave of Forgotten Dreams and Weekend are among the new films I had the opportunity to see in 2011 and most regret missing (not counting end-of-the-year releases like Young Adult and Tintin), but I'll watch them soon. For now, forgive me, and keep in mind that my list might look different if I'd seen them.
More than what we saw in 2011, the year's biggest story was how we see films, as digital projection all but completed its takeover of theatrical exhibition and online streaming made enormous strides toward replacing DVDs as the standard for home viewing. But that stuff is no fun to talk about when you're trying to make a list; we'll get back to it later, along with bitching about Netflix, I'm sure. I should also mention that there were several 2010 releases that I didn't get to see until this past year which would surely be on this list if I counted them, like Carlos and True Grit. And finally, Edward Yang's 1991 masterpiece A Brighter Summer Day, one of the best movies I have ever seen, had its first-ever (as yet, still extremely limited) U.S. theatrical release last year. If I didn't think it was cheating, that would have topped my list. Here it is:
Melancholia Lars von Trier's majestic film proposes what could be the director's signature joke: the apocalypse as a cure for clinical depression.
The Tree of Life Terrence Malick's colossal autobiography-as-universal-origin-story captures memory's vivid combination of vagueness and specificity more accurately—and beautifully—than any other film I've seen.
Meek's Cutoff A feminist revisionist western that interrogates America's Manifest Destiny with director Kelly Reichardt's characteristic penetrating intelligence and sublime understatement.
Another Year This is sort of cheating: Mike Leigh's warm and funny drama about difficult friends and family was released the last week of 2010, but didn't play here until a month or two later. Whatever—it was one of my favorite films of the year.
Of Gods and Men Xavier Beauvois directed this beautifully observed story of a group of monks examining their motives and their faith as they approach their martyrdom in an Islamist uprising.
The Myth of the American Sleepover The debut feature from David Robert Mitchell is a wonderfully evocative and charmingly modest chronicle of teenage rites of passage, with real teenagers who act like kids instead of small adults.
The Future Miranda July's second feature makes clear that the director/writer/performer has become one of the most original and compelling voices in American film.
The Illusionist Sylvain Chomet's lovely and heartbreaking second full-length animated film, from an unproduced script by Jacques Tati, is even better than his feature debut, 2003's far more widely acclaimed The Triplets of Belleville.
Tuesday, After Christmas Radu Muntean's unblinking portrait of a middle-aged man in an extramarital affair is more evidence of the vitality of the ongoing Romanian New Wave.
Le Quattro Volte I haven't had a chance to see The Artist yet, but it would have to be pretty great to top Michelangelo Frammartino's sweet and witty film as 2011's Best Picture with No Dialogue.
Super 8, War Horse I know: more cheating. But I couldn't let it go unacknowledged that Super 8, JJ Abrams' homage/pastiche/copy has more heart, sincerity and legitimate drama than any Spielberg film since Raiders of the Lost Ark. And so does War Horse.
Honorable Mention: Beginners; Bridesmaids; Cedar Rapids; Cold Weather; Crazy, Stupid, Love; Margin Call; Midnight in Paris; Somewhere; Tiny Furniture; Uncle Boonmee Who Can Recall His Past Lives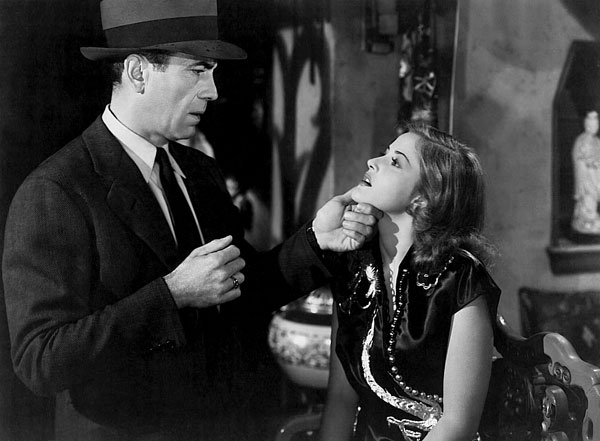 Take Note: I'm introducing the first film in Ciné's Classic Film Noir Series, Howard Hawks' 1946 Raymond Chandler adaptation The Big Sleep, with Humphrey Bogart and Lauren Bacall. If you've never seen it, you have to: it's not an exaggeration to call it one of the most entertaining films of all time. And chances are, few of you have ever seen it screened in 35mm, as all the films in this series are being presented. It's only showing one night: Wednesday, Jan. 18. Do not miss it… Athenians Kathy Prescott and Grady Thrasher have produced a documentary about the daring aeronautical exploits of Thrasher's forbears, which, you may recall, were recounted in his story in last year's Slackpole. The film is called World's Smallest Airport: The True Story of The Thrasher Brothers' Aerial Circus, and it'll be playing at Ciné Jan. 15–19, with a special Q&A with the filmmakers on the 16th. Get more details at www.athenscine.com, and check out the trailer at www.worldssmallestairport.com… Finally, as has been rumored for some time, Beechwood Cinemas is pursuing a license to serve beer and wine. More on that as it develops…
Like what you just read? Support Flagpole by making a donation today. Every dollar you give helps fund our ongoing mission to provide Athens with quality, independent journalism.