Town and Gown Players, the venerable community theater in Athens, seemed to vanish into a silent fog of precaution when the pandemic hit last year.
Now, rising like Brigadoon, T&G reopens on Aug. 12 with a two-week run of Four Old Broads, a brassy comedy set in a Georgia assisted-living facility. Written and directed by Leslie Kimbell, of nearby Winder, the play is being performed at community theaters throughout the country–10 at last count. In November, it will be staged at Georgia's Blue Ridge Theater. A reviewer for Carolina Curtain Call wrote: "If 'Golden Girls' was rebooted today, it would look much like Four Old Broads, a clever geriatric comedy."
Kimbell, who was born in Chattanooga and graduated from high school in Dalton, attended Kennesaw State University for a few semesters but dropped out. Now 55, she didn't start writing her first play until 2015.
Through what she calls a "series of fortunate events," Kimbell landed her first attempt at playwriting with Samuel French, the 188-year-old play and musical licensor, which represents August Wilson, Arthur Miller, Andrew Lloyd Weber and many other greats. French published her play in 2017. A year later, French was purchased by Concord Theatricals, a gigantic conglomerate that now represents Kimbell. That's sort of like hitting a home run in your first major league at-bat during the World Series. A friend in New York told Kimbell there were playwrights with writing degrees who would "crawl naked across broken glass to get where you've gotten."
After a 22-year career as a traveling burlesque dancer, emcee and model, performing as a headliner and host at such venues as Mandalay Bay and the Tropicana in Las Vegas, Kimbell retired to Georgia at 39 with her husband, Scott, and two sons. They now live in Winder, where she got involved as an actor and director at the Winder-Barrow Community Theatre about 15 years ago and also expanded her horizons to appearing in TV shows and movies.
In 2015, she was at dinner with an older theater friend, Billie Nye-Muller, who was "so prim and proper" yet told "the funniest off-color joke." Kimbell wrote it down and placed it on her desk. "I thought, 'Gosh, that would be a funny line in a play.' I wrote some ideas and then walked away from it for six weeks. For my New Year's resolution, I said I'm going to write a play, and it's going to be funny and awesome." She sat down and wrote for four straight months.
She already was a fan of salty elder Southern humor after listening to her grandmother, Joyce "Nannie" DeVries, and great-aunt Sissie carry on hilariously when together. DeVries, 92, will attend the show in Athens. The play is dedicated to her.
Kimbell sent her first draft to her sister, Joy Smith, in Brooklyn. Smith sent it to an actor friend. He liked it. He had a reading, then a workshop. Kimbell invited representatives from Samuel French to see the workshop at The Cherry Lane Theatre in Greenwich Village. She also entered the play in theatrical contests, winning in Knoxville, TN, Victoria, TX and Greenville, SC. Two weeks after the reading in New York, Samuel French asked her to submit the script. "Four months later, out of the blue, I got an email that they would publish it. I screamed and ran around the house all by myself. I'm a lucky, lucky girl."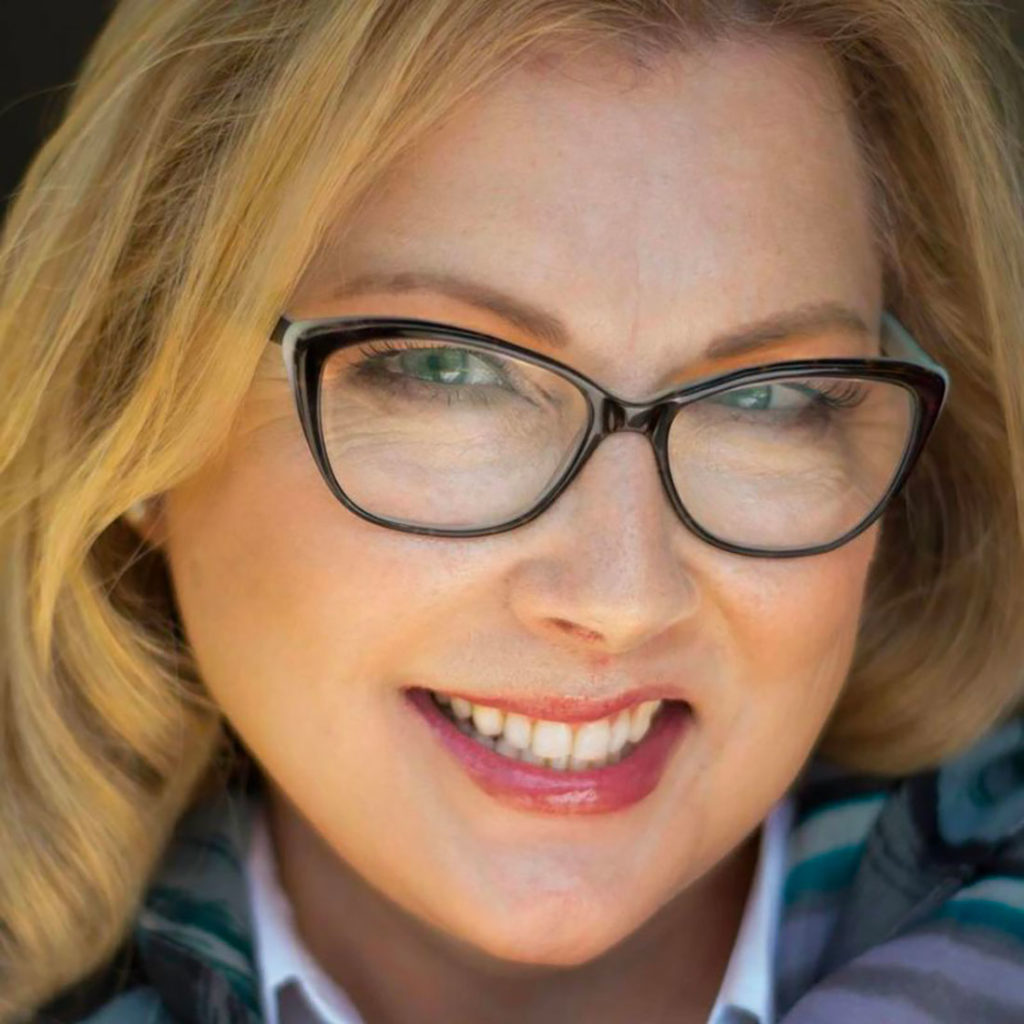 Since then, she has written three more plays, two of them sequels to Four Old Broads. Her newest play, The Miss Magnolia Senior Citizen Beauty Pageant, will premiere at the Winder-Barrow Community Theatre in October.
Kimbell found a well respected mentor online, Del Shores, a successful playwright and screenwriter in California, who helped her along the way. "Leslie Kimbell is a much needed voice in theatre, writing these 'old broads' with authenticity, pathos and humor," Shores says. "Audiences eat them up! Four Old Broads is laugh-out-loud hysterical, with a whole lot of heart."
Writers are always told to "write what you know." So, the lead character in Four Old Broads is Beatrice (portrayed by Elinor Hasty), a retired burlesque queen who danced under the name "Bang Bang la Dish… The Best Guns in the West!" Beatrice acknowledges,"I was a stripper, and I am not ashamed!"
As Kimbell puts it, "'Burlesque is a genteel way of saying 'stripper.'" I asked if she had a festive stage name like Beatrice's. She laughed and said, "I don't talk about that."
But Kimbell does talk about her golden ticket to theatrical success: creating characters who can still find humor in their lives—and talk a little dirty—despite the humbling indignities of age. As a result, older patrons flock to theaters to see her plays—driving ticket sales that mean survival after the pandemic wipeout. And the plays offer artistic salvation to aging actors with the type of juicy, hilarious, sexy roles that left them behind as the years rolled on. "Not a lot of plays have a cast of senior citizens," Kimbell says. "And actors have told me, 'Thank you for the funny, sassy, vital senior characters.'"
In FOB, Beatrice is trying to drum up companions for a cruise, where she hopes to meet a "silver fox" who can give her a "pickle tickle."
But first they must unravel the mystery of the sudden slide into apparent dementia of Imogene (played by Mir Kamin), so she won't be sent to the "dark side" of the facility. And they begin to suspect something amiss with a cruel new nurse (Bryn Adamson). But the laughs keep coming as the script gets darker.
Playwriting has not showered Kimbell with riches yet. "I am getting some nice royalty checks, but I'm certainly not rich," she says. She works several days a week at Petals on Prince, which she has found to be a happy alternative to the solitary writer's life "crawling the walls at home."
She remains the salty, gutsy, ambitious woman who danced across America. "My dream is that someone will see the play and see that it would be a great movie. I keep my fingers crossed on that. I'm putting it into the universe. Call me. I'll make it into a movie!"
All tickets for the eight performances will be sold online at townandgownplayers.org. The theater is following CDC guidelines and requests all audience members and staff wear masks while in the building. Seating has been reduced for safety.
Like what you just read? Support Flagpole by making a donation today. Every dollar you give helps fund our ongoing mission to provide Athens with quality, independent journalism.