Annie Leeth, an Atlanta-based producer and violinist, left Richmond, VA to pursue an undergraduate degree in music at the University of Georgia. While there, she became fascinated by the world of composition, production and technology.
As an undergraduate student, she came to a crossroads. She didn't quite fit the mold of classical musician, instead being entranced by the meshing of classic violin with modern technology. She found solace in David Barbe, director of UGA's music business program and owner of Chase Park Transduction. "Before I went to school, my mom told me that there was going to be one class that changed my trajectory on everything," she says. "And that was Barbe's class for me."
Since then, Leeth has self-produced two records, 2018's Recurrence and 2019's Mortal, and is gearing up to release a third. Set to release on Aug. 5, the seven songs that make up Less Traveled are an outpour of emotions. Written during the height of COVID-19, Leeth explores the topics of loneliness, anxiety and fear that seemed to unite humankind during an unprecedented time. "It is the darkest album that I've made so far," she says. "In a way, I'm pretty excited to release it—both physically and mentally—from my head. This is the most that I have put my negative emotions into something before."
Leeth is well-known for creating textured, unique dream pop music that eases the anxieties of daily life. But with Less Traveled, there is no escape. Listeners travel with Leeth through her darkest thoughts during the height of the pandemic. Songs like "Tired Eyes" sum up the pandemic in a few lyrics: "In the end / there are two different ways to cope / with how your life has changed." While tracks like "Alone (Anyway)" dig deep into the anxieties Leeth has, previously masked through work.
"It was written during a time when I had drastically less work than usual," she said in a previous interview. "In this worst-case scenario, I'm hoping to remind artists and creatives to take care of themselves, even if our society doesn't always encourage it."
Of note is the track "Free Dog," which is the most stripped down song on the EP. Because of this, we're able to identify Leeth's true vocal prowess. "I wanted to write a song about a dog running away and it be a metaphor for leaving town to go to college," she says.
While the COVID lockdown presented a lonely time, Leeth found ways to collaborate. The final track of the EP, "All We Are," features LeeAnn Peppers' narrative poetry placed in the forefront. Over a phone call, we hear Peppers speak softly but surely, "You are different/ you are the same/ meaningless words we pick in life and mortar into place/ closing ourselves in" layered over Leeth's whimsical voice.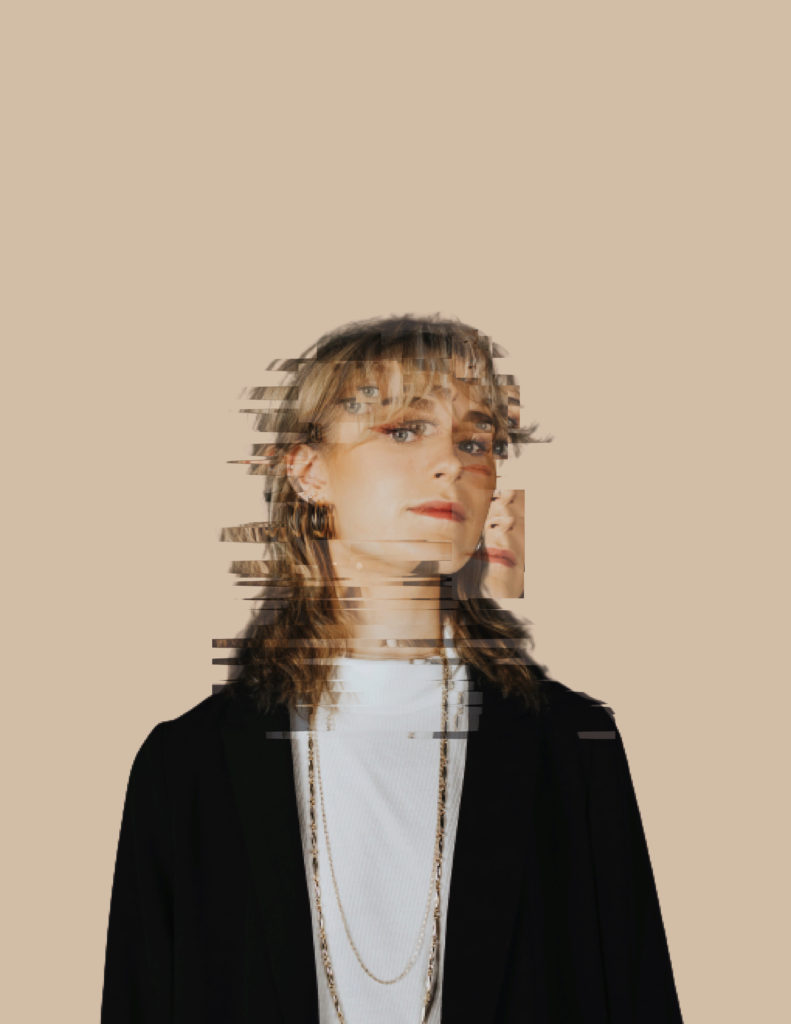 As Leeth's third album, Less Traveled provides a more experimental sound than 2018's Recurrence and 2019's Mortal. Part of this, Leeth says, is because she recorded the album at Atlanta's Maze Studios. There, she had access to several studio synths, and the possibilities were endless. "Also, I was in a space alone," she says. "It was a lot more of an isolated event, instead of being more sporadic and writing when I could."
Leeth recently relocated to Atlanta from Athens after cutting her teeth as a session violinist and producer at Chase Park Transduction in 2018. She's appeared on several records, including those of Faye Webster, Lo Talker, Future Lives, Bloodkin, Drew Beskin, Serena Scibelli, Lane Marie, Maximo Park and more.
Being a session violinist, Leeth is exposed to several different production styles. She enters each session with an open mind and patience, often working long hours to ensure the end product is best fitting for the band she's working with.
"It was a freeing thing when I started to do session violin because I realized that there is a way to be successful playing violin without fitting into the classical mold that I had been trying to fit into for so long," she says. "It was never classical music that I was playing at Chase Park. Other musicians I was playing with wanted more ambience and more as a band member than as an orchestra member."
Currently, she works as the house engineer at Maze Studios, under the tutelage of producer Ben Allen (Animal Collective, Deerhunter, Washed Out). Her understanding of the classical world has been a driving force behind a lot of her success as an audio engineer. "Most of the time, there's a language barrier between the engineer and the classically trained musicians," she says. "For me, that's common ground. I get to defy those language barriers. It's a way to propel classical music into the future."
Being an experienced audio engineer has provided Leeth with a sense of independence. She's able to create her sound exactly to her liking and complete a project at her own pace—something she hopes more women musicians will experience. "I've been told only three percent of the total sound engineer population is women," she says. "It's really easy to get squished, which I think might be part of the culture of it all that needs to change."
Like many STEM-oriented fields, music production and sound engineering are dominated by men—though that's very slowly changing thanks to organizations like Women's Audio Mission, a San Francisco/Oakland-based nonprofit and the only professional recording studio in the world built and run by women and gender non-conforming individuals. Women in audio often face challenges that come from working within a cross-section of two traditionally male-dominated fields. Because of the technical nature of their jobs, many women experience issues such as struggling for respect and being second-guessed by their peers.
According to Barbe, there is a consistent mix of women and men enrolled in the music business courses at UGA—56 women and 51 men this past year. "Hopefully we are moving toward more women in the field," he says. "As is the case with all endeavors, more diversity among practitioners richens the experience for all."
It is important to note that women behind the boards at recording studios is hardly a new phenomenon—Emily Lazar became the first woman to win a Grammy for mastering engineering in 2019; Sylvia Massy is best recognized for her work on Tool's Undertow (1993); Trina Shoemaker is responsible for producing, engineering and/or mixing records for bands such as Queens of the Stone Age and Sheryl Crow; the list goes on.
"I think that more women need to be encouraged to choose sound engineering as a career because of the impact of women in the studio," Leeth says. "It's incredibly empathetic to be a good producer."
Like what you just read? Support Flagpole by making a donation today. Every dollar you give helps fund our ongoing mission to provide Athens with quality, independent journalism.