YEAR OF THE CAT: Accurately self-described Americana/roots/gritty/blue-collar artist Joe Cat released his latest album Friendly Shadows this past spring, but it slipped through the cracks in my desk, so here I am to tell you about it now. He wrote, performed and recorded everything himself at his Cabin In The Sky Studio, but you'd never know there wasn't a full band on this. Its sound doesn't lack for anything. (He does report, however, that his live band now includes the crack team of Jim Wilson (drums), Ivan Strunin (fiddle) and Scott Baxendale (guitar).) Friendly Shadows' length of 10 songs is pretty perfect because this is a heavy one. Tonally and emotionally Joe Cat reaches down into the dark, and the last time I was struck so immediately by an album of this type was a few years ago, when Athens-area band Junker was still playing regularly. Opening song "A Blink & A Breath" is a resigned sigh of a statement that is more matter-of-fact than anguished, sort of like your dad telling you an old, sad story that he's already sat with for a while. In the anguish department, though, Cat delivers it thoroughly on the song that shares the name of his studio when he sings, "Won't you please pray for me at night, my sweet angel/ 'Cause I need all the help that a man can get tonight." The only lesser offering here is the politically charged "No Pardon," and it's not the subject matter that's weak, but the tune itself, which is way too close to U2's "God Part II" to sell me on its originality. The smooth, driving blues groove of "Cold In My Bones" is worth revisiting a few times, though, as is the rest of the record. This is available as a stream and download, and there are CD copies available at Wuxtry Records downtown, too. Get up to speed on all things Joe Cat over at joecatmusic.com and find this directly at joecatmusic.bandcamp.com.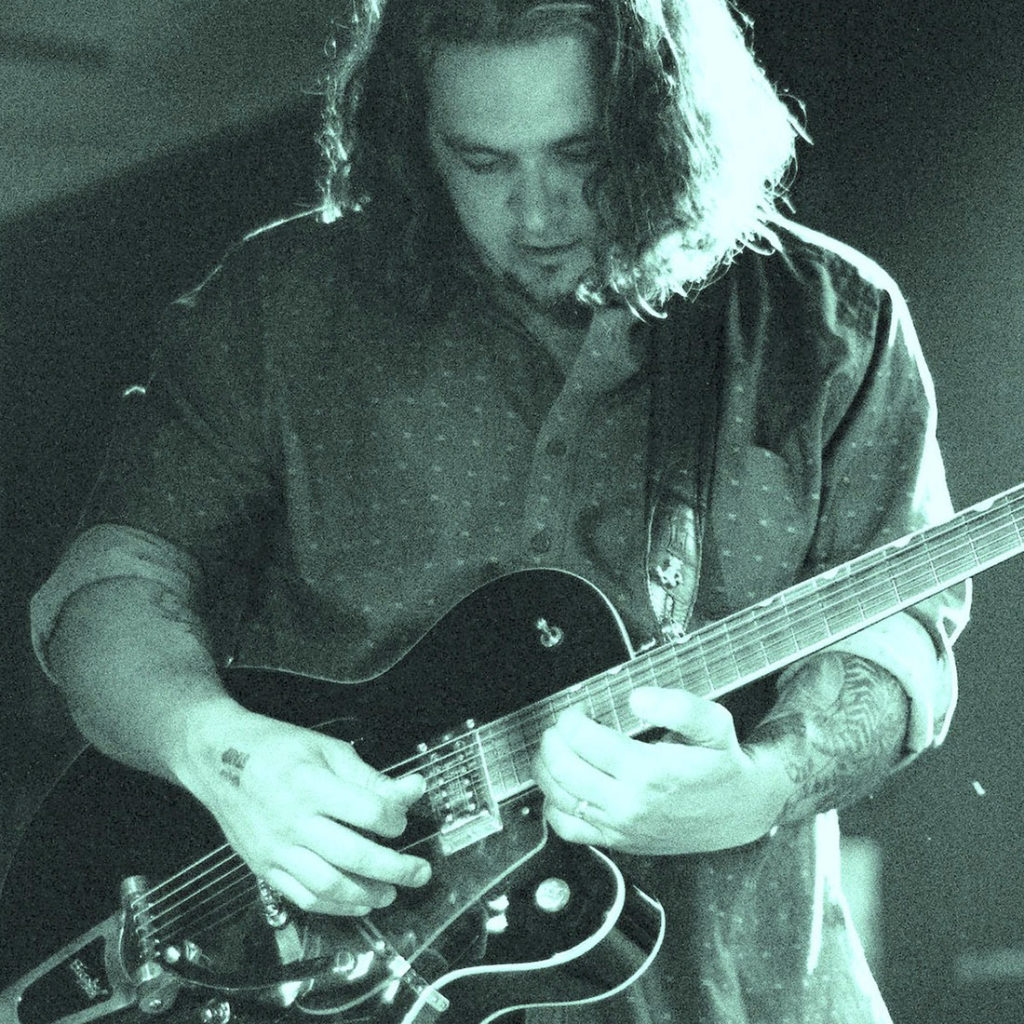 IT MIGHT GET LOUD: The organizers behind the monthly Shadebeast Sunday showcases happening in town have been steadily getting Athens accustomed to heavy live shows again. The next one is this Friday, Aug. 6 at the Flicker Theatre & Bar and will feature Atlanta's Guillotine, as well as The Sundering Seas and Parathion, which are each from Athens. It'll cost you eight bucks to get in and probably a few months, minimum, off your hearing. The show starts at 9 p.m. These bills are organized pretty much by having one out-of-town band, a local with some name recognition and an up-and-coming band. This is a great way to split bills and a nice way to give a leg up to those starting out. For more information please see facebook.com/shadebeastpresents, facebook.com/shadebeastofficial and shadebeast.com.
OUT NOW: Were you among the faithful who preordered the LP of Don Chambers' new album The Lowering when it went on sale back in April? Well, you should have either received yours by now or it's on its way to you. For all you others, it's now available downtown at Wuxtry Records as well as online at donchambersmusic.com. It's a limited-edition run of only 100, so if you want it, go get it.
ADD IT UP: You've likely seen the posters around town, or some of the multiple social media posts, but there's been a new addition to the lineup of this year's Wildwood Revival. Joining an already pretty jaw-dropping lineup is Birmingham, AL's St. Paul & The Broken Bones. And if you've not gotten the scoop yet, the already-announced lineup includes Jenny Lewis, Sharon Van Etten, John Moreland, Hiss Golden Messenger, White Denim, Bones of J.R. Jones, Tre Burt, Elizabeth Cook, Early James, Suzanne Santo, Packway Handle Band and The Pink Stones. This year's event happens Oct. 8-10 at the revival's longtime home of Cloverleaf Farm which is just outside of Athens in Arnoldsville. General admission three-day passes are $112, and there are no single-day passes or individual show tickets. I know that might rub some of you the wrong way, but this price, while high as an initial expenditure, is pretty damn cheap for this lineup. There are lots of other things at Wildwood to spend your money on, too, from food to fancy camping and more. All joking aside, though, kudos to these organizers for plowing headlong into an extremely high-risk venture while the world is still veering—seemingly week to week—on the cusp of uncertainty. They get nothing but respect on my end. For all relevant information and tickets please see wildwoodrevival.com.
COMING THROUGH: Nuclear Tourism is a little sloppy and a little goofy but also incredibly amiable and seemingly well-adjusted. Self-described as a surf punk band, and they mostly are, they're also a pop punk band, and I mean that in the best possible way. The group's new single and video "Sick of It" is out now, and the video is an especially nice touch because it's full of what will surely one day be archival footage of downtown Athens. Check this out and then tell the band how much you love them and can't live without them when they play Flicker Theatre & Bar this Saturday, Aug. 7. Get up to speed via pulpswim.com/nucleartourism and facebook.com/nucleartourism.
Like what you just read? Support Flagpole by making a donation today. Every dollar you give helps fund our ongoing mission to provide Athens with quality, independent journalism.