All photos by Joshua L. Jones
Athens has been home to a nationally ranked women's flat track roller derby team for more than a decade. The Classic City Rollergirls reflect the wildly eclectic and hopelessly transient nature of our town, as women from all walks of life come and (in most cases, eventually) go—making the sustained popularity, competitiveness and professionalism of the squad all the more impressive.
The skaters, coaches and officials are all unpaid volunteers with a passion for the sport and spirited DIY ethos. Sleeves are generally rolled. Long hours and tireless effort are made worth it when skaters strap on helmets and go toe stop to toe stop with the opposition on bout day.
CCRG opened the 2017 season with a bone-rattling doubleheader at the Classic Center Friday night. Most of the fashionably late crowd missed the early contest pitting our hometown team against the Atlanta Men's Roller Derby ResurGents—a rematch of the May 2016 bout during which the men's team soundly defeated CCRG 233-111. Our local heroines were optimistic for better results this time around.
Classic City jumped out to an early 12-8 lead behind solid jamming from new team captain Crazy Cait Lady and aggressive blocking from talented mainstays Elizabeth Impaler and Louis Strongarm. With 18:34 to go in the first half and CCRG trailing 21-27, Rumbalina took a hit and went down hard. Skaters immediately took a knee, and the crowd held its breath.
Roller derby is a contact sport. Contact sports celebrate physical prowess and allow for violence within an agreed upon framework of rules. Even then there is latitude, as failure to follow the rules typically results in fouls or penalties, with only the most egregious violent acts resulting in expulsion. This isn't an argument that the ResurGents were anything but classy, but in the moments following the big hit, the question on the minds of many in the stands was, "Is this worth it?" Women's flat track roller derby does not need spectacle to supplant sport, especially as it makes tremendous strides toward achieving mainstream legitimacy. ESPN recently broadcast the 2016 International WFTDA Championships. Would they have any interest showcasing a Ronda Rousey vs. Conor McGregor UFC battle? We certainly hope not. The comparison may be extreme, but valid.
Rumbalina dusted off the cobwebs and left the track under her own power, returning to the lineup just a few jams later. Ultimately, the home team was never able to bridge the gap, and for the second time in their past five bouts, Atlanta Men's Roller Derby defeated CCRG, with a final score of 239-90.
During a short intermission, derby fans begin to fill the stands, and the Classic Center quickly ran out of Tropicalia.
For the fourth consecutive season, the Rollergirls split their ranks for an intra-squad scrimmage placing Team Green versus Team Black in a battle for season-long bragging rights and the highly coveted Parthenos trophy. This house was definitely divided, and the result was a defensive slugfest. Points were hard to come by, as the skater's familiarity with each other's tendencies, strengths and weaknesses was apparent. Significant, and maybe unexpected, contributions from new skaters—especially at the jammer position, where Mightychondria impressed for Green and New Year's Slay did the same for Black—have to be encouraging as CCRG heads into the meat of the 2017 schedule.
In the end, Team Green and its veteran-laden roster—led by Cirque du Slay and Katillac Coupe Devill—bested Team Black 138-123.
Interested in roller derby? The Classic City Rollergirls are hosting a Boot Camp at the Fun Galaxy skating rink in East Athens on Monday, Feb. 6 (5:30–9 p.m.), Wednesday, Feb. 8 (5:30–9 p.m.) and Saturday, Feb. 11 (8:30–11 a.m.). The next home bout is scheduled for Mar. 4 at the Classic Center.
Check out more photos below: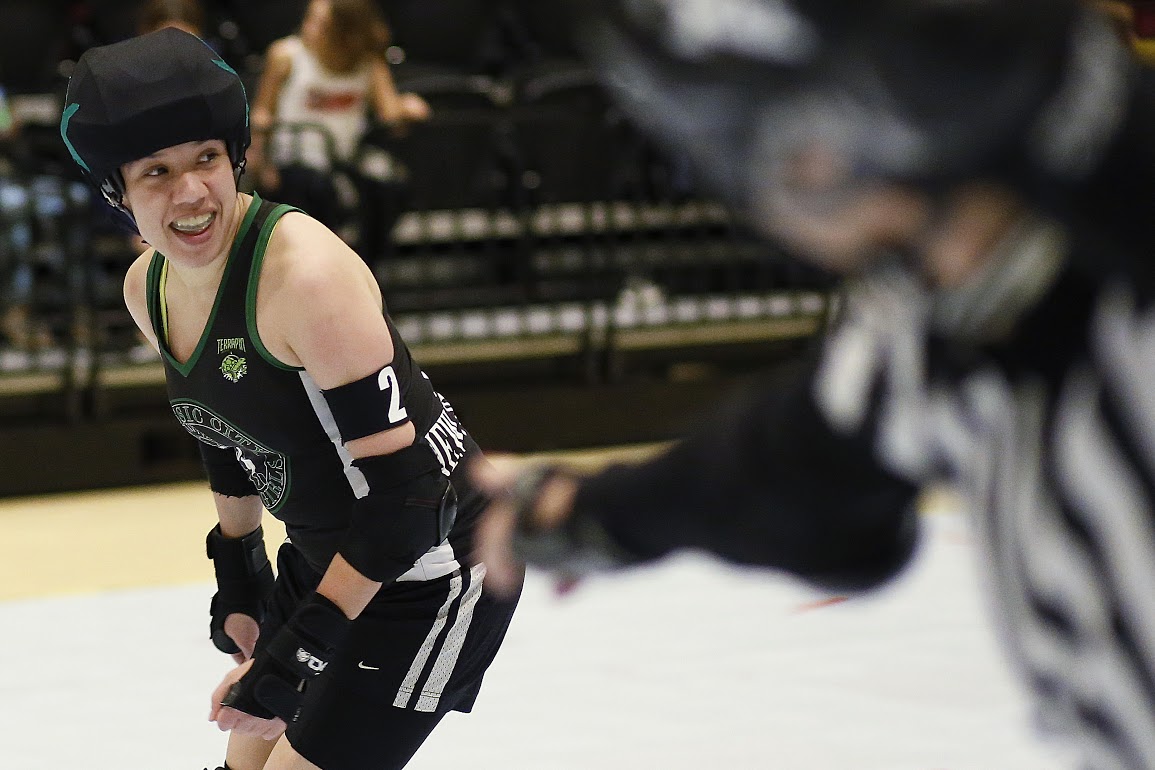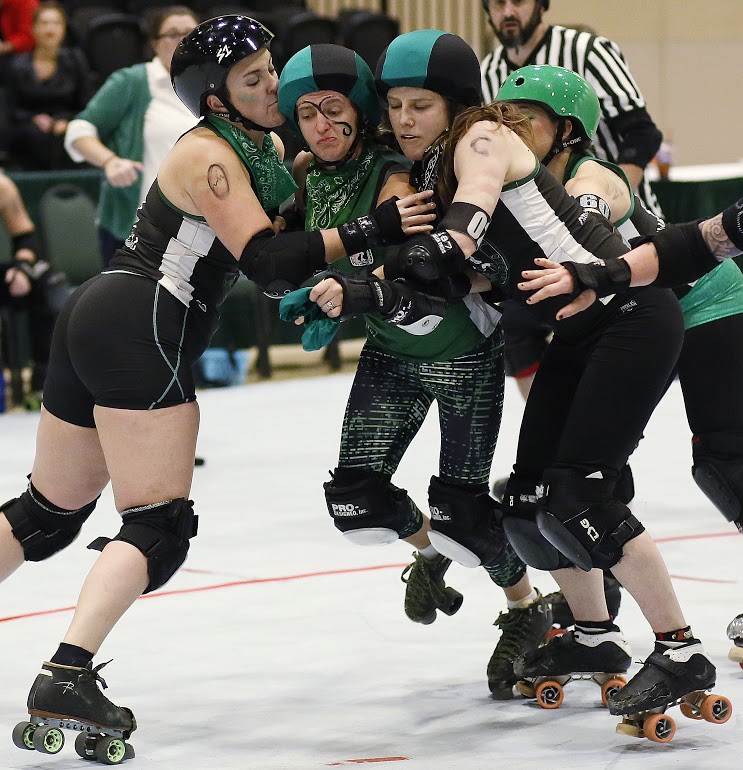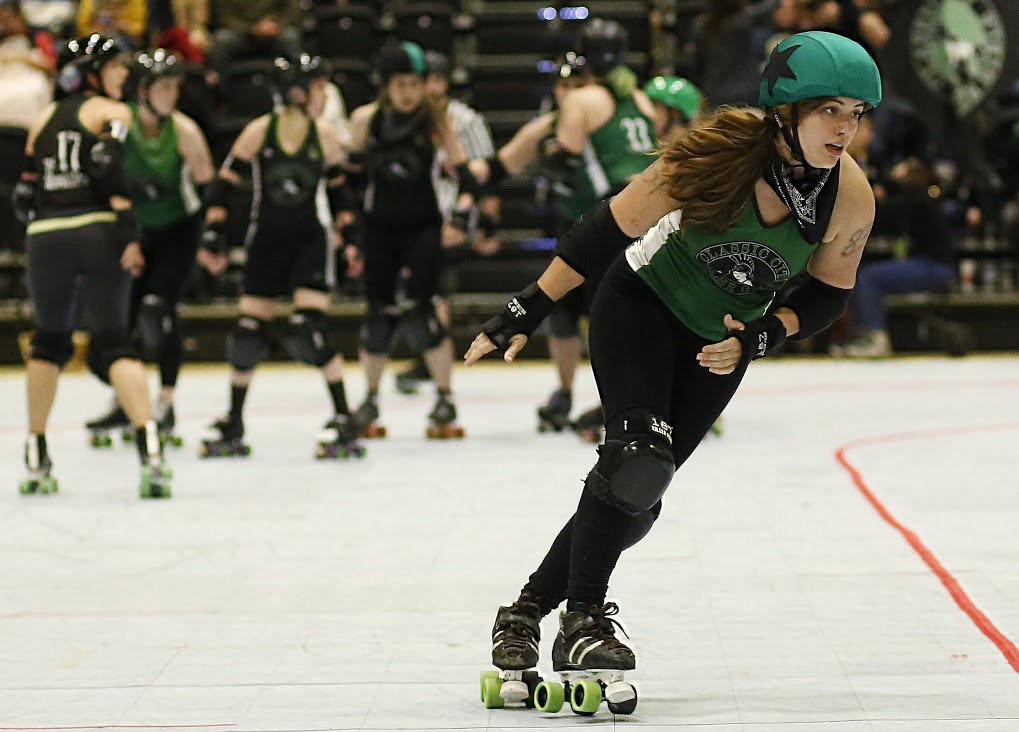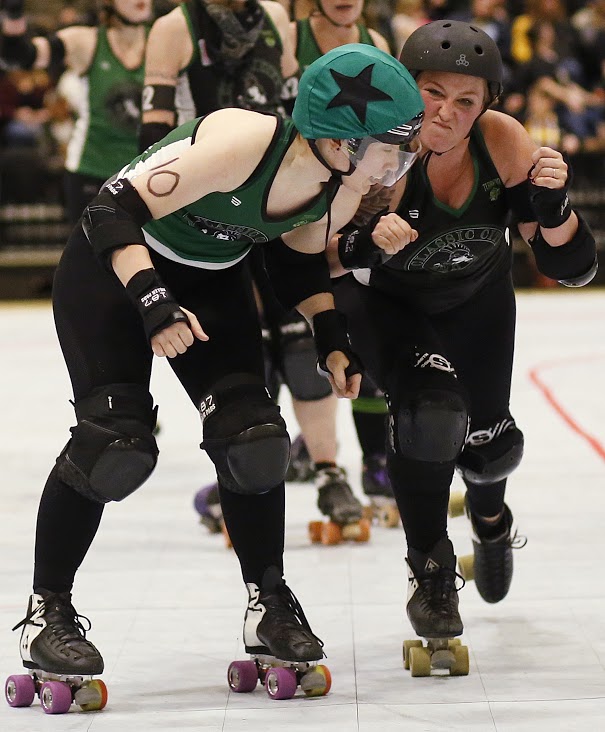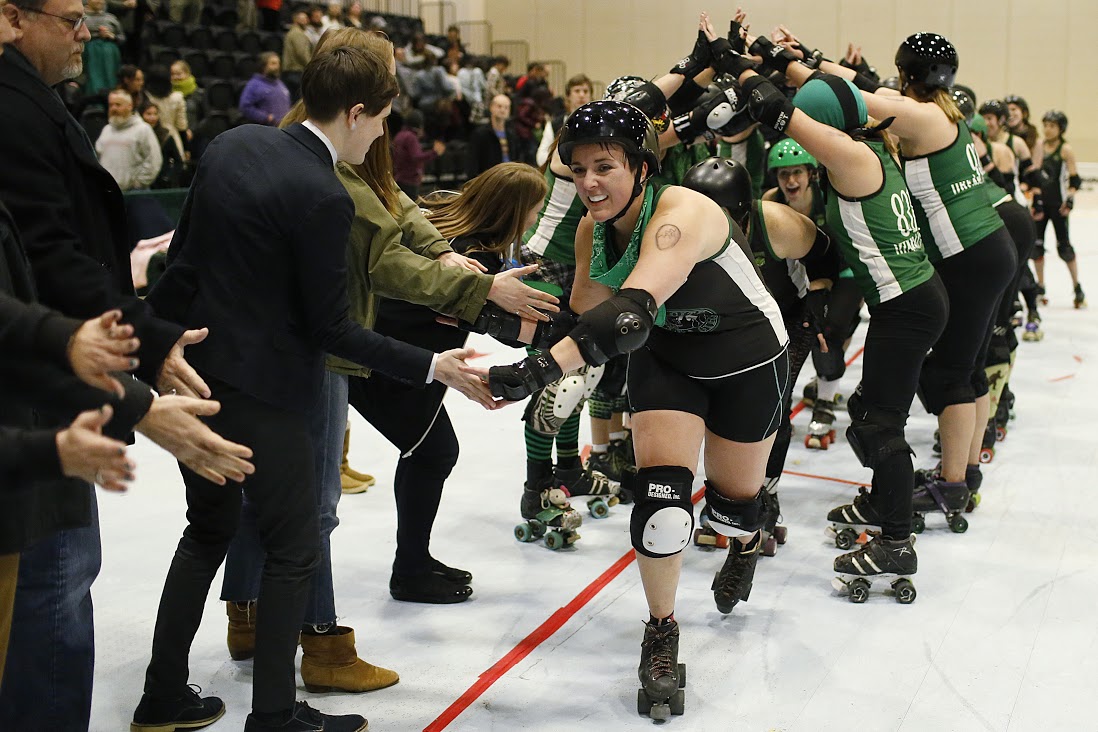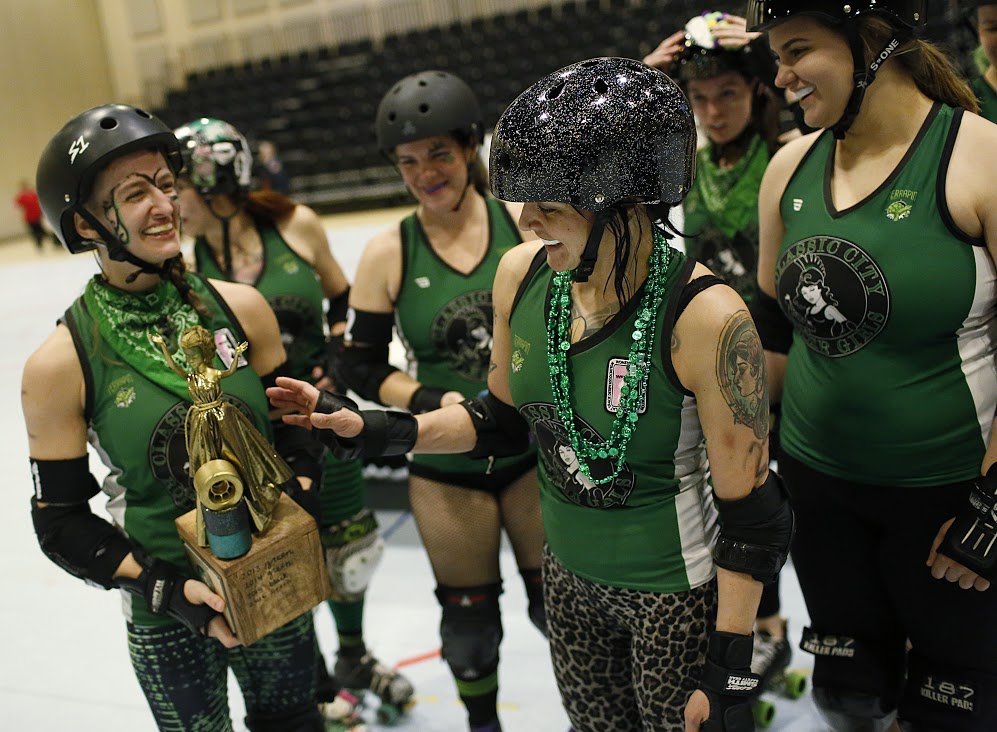 Like what you just read? Support Flagpole by making a donation today. Every dollar you give helps fund our ongoing mission to provide Athens with quality, independent journalism.