Five gardens in Glenwood were on view Sunday, May 4 for the first-ever "Glenwood Garden Hop," a tour which showcased the diversity of styles found in this Mid-Century wooded Athens neighborhood. The event was conceived by two organizations: the Glenwood Girls, a group of young women new to the neighborhood and gardening, and the Glenwood Garden Club, a group of seasoned gardeners who first organized in 1955. The loveliest aspect of the event may have been seeing multiple generations of women bonding over their shared love of gardening.
Participants enjoyed gathering together over cucumber sandwiches, cheese straws, lemonade and other treats at each stop as they discussed the unusually cold winter and ensuing cold snap and shared stories of which plants made it and which did not.
"Gardening is a lottery ticket," said Jan Matthews, who had graciously opened up her garden for the event. Complete with a pond created with broken concrete recycled from the original driveway and sidewalk of the home, her garden was a wonderful respite from the almost 90 degree temperature and is a Certified Wildlife Habitat. She chatted with Glenwood Girl Julie Moon, who observed that Glenwood was "not a front porch neighborhood." Rather, the socialization and gathering here takes place in the backyard, where there are often hidden, planted worlds you would not expect based on the appearance of a home's front.
The homes of Glenwood share a kindred aesthetic. Most were built in the '50s or '60s; many of those built later were thoughtfully designed with a nod to the Mid-Century style so prevalent in the area. These homes relate to the natural landscape, rather than trying to fight it, rebuild it or ignore it. Old trees abound and lend beauty.
While there are many commonalities, the individual styles of the owners are reflected in their gardens. Lois Player's home and garden have a delightfully layered and eclectic vibe; self-described as a "dumpster diving garden designer," she accents her plants with scavenged treasures, including an old art school cabinet, UGA signage from days gone by and the shell of a boat whose seaworthy days were long, long ago. The garden perfectly reflects its creator—both have a delightfully playful quality. Lois flashed me her trademark smile and had a mischievous gleam in her eyes when she asked me to guess the secret ingredient in the cheese puffs on offer, which she had made from McGinnis Leathers' momma's recipe. "Rice Krispies," she giggled.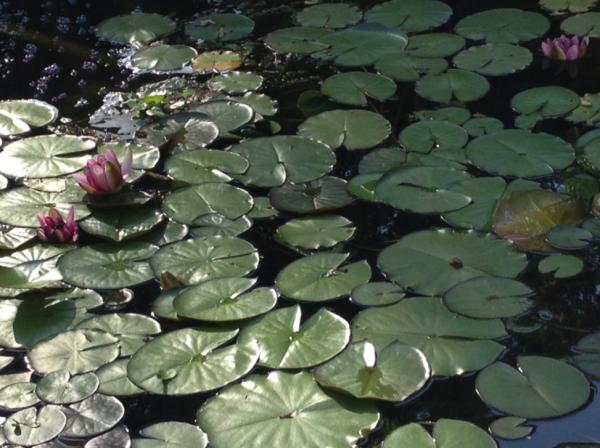 In contrast, the home and garden of Jane (and Richard) Finger feature a far more traditional aesthetic and exude a classic Southern elegance. The property is located on the highest point in the entire neighborhood and was originally designed by Hubert Owens, former dean of UGA's School of Environmental Design. Owens taught landscape architecture at UGA from 1928 to 1973 and designed the Founders Memorial Garden, a tribute to the first Garden Club in America. Jane and Richard purchased their home in 1993, reviving the garden and developing it further. The stunning bed of peonies they planted was at its height of seasonal beauty yesterday and elicited many requests for gardening advice. Jane, whose Southern grace reflects that of her home and garden, heartily recommends planting early blooming varieties of peonies in order to beat the heat. Refreshments at Jane's home included the best iced tea I have ever had—steeped with fresh mint and loaded with lemon slices.
Lois, Jane and the other homeowners who opened up their gardens Sunday have all created their own peaceful oases. While these homes and gardens are located only a couple of miles from the busy heart of downtown Athens, they feel as if they are a world away. Here's hoping the event will be repeated next spring, and visitors will once again be welcomed into some of Glenwood's secret gardens.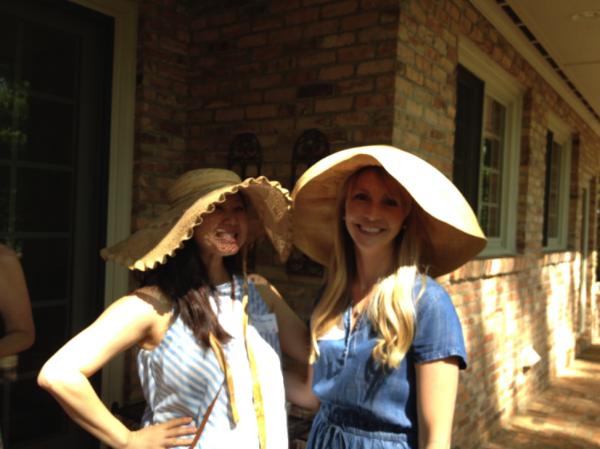 Like what you just read? Support Flagpole by making a donation today. Every dollar you give helps fund our ongoing mission to provide Athens with quality, independent journalism.