The Art Rocks Athens Foundation opened its inaugural exhibit at the UGA Special Collections Library last night and, while the party never got quite out of bounds, it was an amazing evening. The foundation was created to celebrate the art and artists that were an integral part of the Athens music scene in its early days. "ARTifacts Rock Athens: Relics from the Athens Music Scene, 1975-1985" does just that with ample displays celebrating the art and music of bands like Pylon, Oh Okay, the B-52's, Love Tractor and more.
Arriving late to the party by not moving to Athens until 1990, I was treated last night to a taste of just how colorful the era was. Models emulating the style of the scene pioneered by the likes of Kate Pierson and Cindy Wilson of the B-52's wandered through the exhibits after a stunning collection of Cindy's original stage clothes was presented earlier in the evening. "Two hundred bobbypins!" one model jokingly lamented while pointing to her impressively tall beehive hairdo. Many attendees, including Betsy Dorminey, added to the playful vibe of the evening in their stand out vintage attire.
Beloved musicians, like Vanessa Briscoe Hay of Pylon, admired the exhibits and shared tales of the day. Cases filled with ephemera, road gear, instruments and thrift shop fashion evoked the feel of those special years and the unique style of these musical pioneers. The 40 Watt Club, in all six of its incarnations, was highlighted in one case and the posters had many attendees excitedly recalling long ago shows. One case memorialized much missed band members who are now no longer with us, including Randy Bewley of Pylon and Ricky Wilson of the B-52's.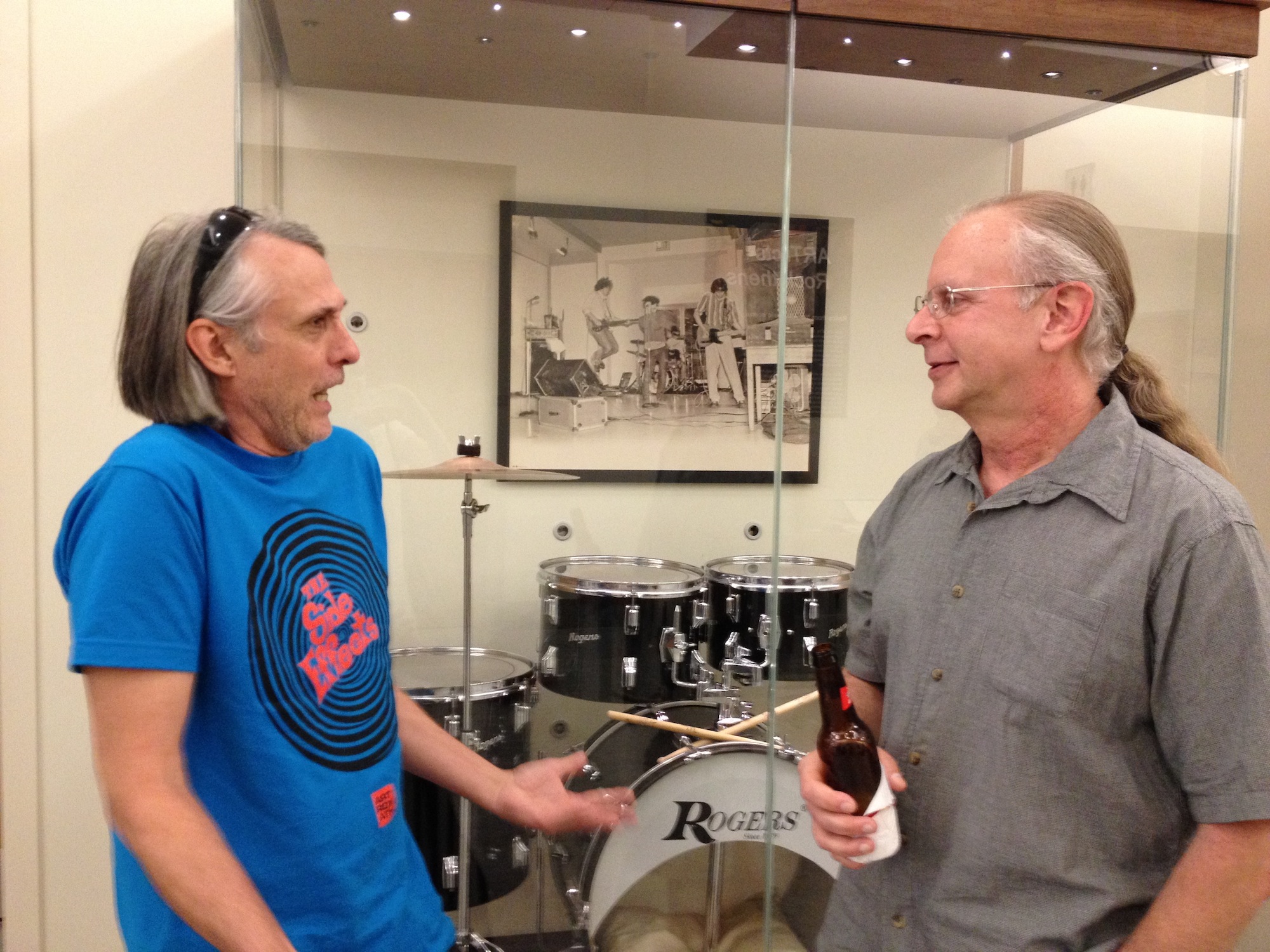 Bryan Lilje fondly pointed to a red Hagstrom "Futurama" guitar in the Love Tractor display case and recalled his experience restoring it after the band, in desperation, had used it as a snow shovel on tour. He kept it all these years, stating, "I'll eat ramen noodles before I sell a guitar." Thankfully for the rest of us, many beloved articles from the day have been lovingly preserved and are now being generously shared. Head on over to see the show and get a taste of this amazing era in Athens' art and music history before the show comes down at the end of the year.
Like what you just read? Support Flagpole by making a donation today. Every dollar you give helps fund our ongoing mission to provide Athens with quality, independent journalism.