The roots of the fringe festival lie with Edinburgh Festival Fringe. In 1947, a group of several small theater companies showed up in Edinburgh, Scotland in an attempt to capitalize on the crowds gathered for the Edinburgh International Festival. Performing on the "fringe" of the festival, these nontraditional performers garnered attention and praise. Over the next several decades, the idea of a festival without jurors or genre limitations spread throughout the world, and now there are fringe festivals on every continent.
In Athens, we have the Classic City Fringe Festival, a years-long collaborative effort between local artists Marty Cronk, Megan Dunn and Mux Blank. Since 2015, CCFF has provided an outlet for nontraditional performers from the Southeast and beyond to showcase their wide variety of talents. An eclectic list of artists will present showcases at this year's CCFF, which takes place Oct. 18–21 at several local venues, with the bulk of the action taking place at the Seney-Stovall Chapel on Milledge Avenue. (See The Calendar and classiccityfringefestival.com.) Here are a few performances to check out:
CIRCUS: Thunder Dreamers
Thursday, Oct. 18, 6:30–7 p.m., Seney-Stovall Chapel
A clown act stemming from Athens' sadly soon-to-close Rubber Soul Yoga, Thunder Dreamers are loud and proud. Adorned in firemen's hats, suspenders and clown makeup, Thunder Dreamers play horns and sing with an "abandonment of tonality due to an abundance of feeling." As the story goes on the band's press materials and social media, it's constantly on the run due to excessive pushback from a police officer who believes clowns don't have the right to perform. Assuming their CCFF show isn't curtailed by the cops, it's sure to be a wild time.
FILM: Athens, GA: Over/Under
Thursday, Oct. 18, 7:40–8:15 p.m., Seney-Stovall Chapel
Local filmmaker Thomas Bauer will present his long-gestating documentary about the Athens music scene, Athens, GA: Over/Under. Starting off as a project at WUOG 90.5 FM and eventually morphing into an independent endeavor for Bauer, Over/Under was filmed sporadically over the course of seven years. Due to the extended nature of the shoot, the film captures Athens music at several distinct points of its recent evolution. For better or worse, Athens has gone through a lot of changes since 2012, and the completed version of Over/Under is a unique attempt to capture the weight and significance of that change in real time.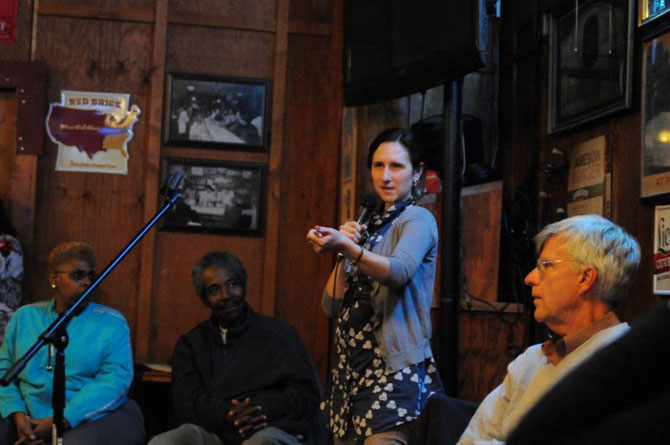 SPOKEN WORD: Sarah Beth Nelson
Thursday, Oct. 18, 8:45–9:45 p.m. & Saturday, Oct. 20, 3–4 p.m., Seney-Stovall Chapel
SPOKEN WORD: Charlie Cromer
Friday, Oct. 19, 8:40–9:25 p.m., Seney-Stovall Chapel
There are several spoken-word performers at this year's CCFF, but two of note are Sarah Beth Nelson and Charlie Cromer. Nelson's "Heroines" series highlights women from Greek and Roman mythology and updates their stories for the modern world. She also incorporates personal anecdotes and stories into her performances, making things creatively engaging as well as educational. Cromer, who is an alumnus of UGA's fine arts program and has been performing since he was a child, will present a theatrical spoken-word piece titled "Forever Dead," which appears to be a sort of fictional eulogy for "a pet you didn't know you had."
THEATER: Phantasmagoria
Friday, Oct. 19, 7–7:45 p.m. & Saturday, Oct. 20, 2–2:45 p.m., Seney-Stovall Chapel
Labeled as "Orlando's original steampunk storytelling troupe," Phantasmagoria performs intricate stage shows featuring dancing, spoken word and puppetry. The performances are clearly inspired by and in direct tribute to the works of Edgar Allan Poe, H.P. Lovecraft and other gothic horror writers. Each year, the Orlando troupe designs a new show set to debut during the Halloween season. However, the company's CCFF appearance will feature Phantasmagoria's permanent Atlanta troupe performing its own original production for the first time.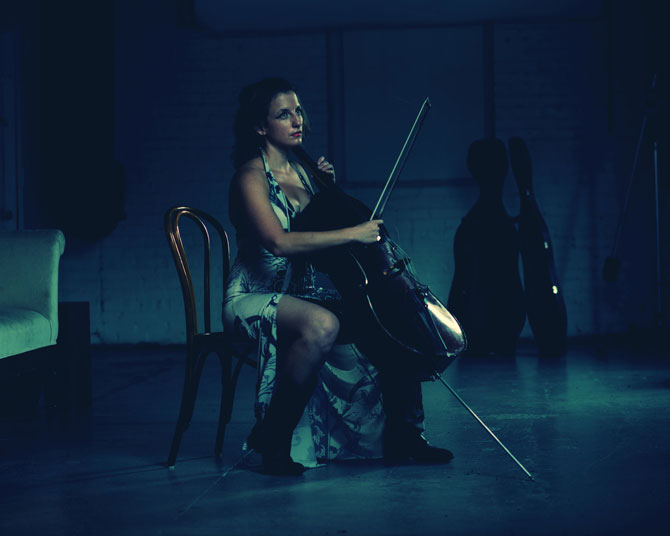 Photo Credit: Duncan Chaboudy
MUSIC: Polly Panic
Saturday, Oct. 20, 4:15–5 p.m., Seney-Stovall Chapel
Jenette Mackie, a member of the rock band Rasputina, is currently on tour as Polly Panic. The Asheville, NC artist performs a sort of cello-based mix of chamber rock and grunge that she says is inspired by early PJ Harvey and Tori Amos. Mackie is on cello and vocals, while Caleb Beissert provides percussion backup. Songs that start off as quiet and reflective cello pieces explode into a cacophony of noise that borders on hardcore punk. Mackie's shows also incorporate "physical antics" to match the music, giving everything an unexpected but welcome theatrical flair.
UK Fringe Comes to Athens

This year, the CCFF welcomes several performers from the United Kingdom in an effort to expand its international reach. Redsand Theatre, based in London, will present A Beautiful Day Forever 6:30 p.m. Saturday at Seney-Stovall and 5 p.m. Sunday at The World Famous. Performer Davide Vox's semi-autobiographical "variety show" serves as a meditation on the soul-sucking nature of trying to become famous. Tim Holehouse, who will perform as himself as well as alter-ego Raeppen, is a performer and musician who combines almost every genre known to man while incorporating spoken-word stories from his time spent on the road for the past decade. He'll appear at Joker Joker Gallery at 11 p.m. Friday and Seney-Stovall at 1 p.m. Saturday.
Like what you just read? Support Flagpole by making a donation today. Every dollar you give helps fund our ongoing mission to provide Athens with quality, independent journalism.