Athens is a town rife with opportunities for people to get creative, especially for artists, which means it's a true paradise during the holidays for those seeking out unique gifts for friends and family. What could easily be a frustrating task becomes an adventure when the numerous local galleries, artists, craftsmen and the like begin holding their holiday open houses and sales, offering shoppers a chance to sample the home-grown arts of the Classic City. To make things even easier, Flagpole presents its annual list of arts and crafts events occurring over the next few weeks.
Since bargain hunting can tire even the most seasoned veteran, shoppers may find a welcome break in a special Athens tradition: the annual downtown Parade of Lights on Thursday, Dec. 3. Local businesses and organizations will showcase their creativity with floats centered around this year's theme: "A Gift from the Heart." The parade begins at 7 p.m. at the corner of Dougherty and Pulaski streets and will wind its way down Clayton and Washington streets before ending beside City Hall on College Avenue. The fun will continue after the parade with the lighting of the community Christmas tree. Call 706-613-3589 or visit www.accleisureservices.com for more information.
Open Houses and Art Markets in Athens
Georgia red clay may seem more a destroyer of clothing than anything else, but Rebecca Wood and her 12 artists at R. Wood Studio make it safe for the home. Their simple, handmade dinnerware pieces and one-of-a-kind collectibles will be featured in the Studio Sale, Saturday, Dec. 5, 9 a.m.–4 p.m, at 450 Georgia Dr. Call 706-613-8525 or visit www.rwoodstudio.com for details.
The 12th annual Holiday Pottery Sale is currently underway at The Gallery @ Good Dirt, and will run through Dec. 23. The sale will feature work from local potters such as Rob Sutherland, David Morgan, Ron Meyers and Ted Saupe, as well as glass and sculpture work from Kim Sutherland and Ben Jordan. A holiday party and potluck will also be held Friday, Dec. 11, 5–9 p.m., followed by a studio sale Dec. 12 & 13. Doors are open from 9 a.m.–5 p.m. both days. See www.gooddirt.net for more information.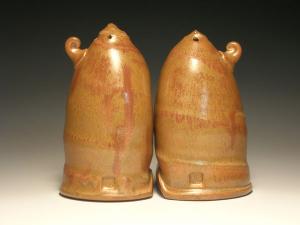 The Farmington show (see below) apparently won't be enough for Jeff Bishoff and friends—a week later they're returning to the circuit to participate in the third annual Absolute Crockery! holiday sale at the Carter Gillies Pottery Studio on Dec. 12 & 13. Aside from Bishoff, participating artists include Geoff and Lisa Pickett, Jim Peckham, Julie Greene and Juana Gnecco. The studio, at 572 Nantahala Ave., will be open from 10 a.m.–4 p.m. for the weekend. Call 706-546-7235 to learn more.
Maria Dondero's Marmalade Pottery will hold its holiday sale Friday, Dec. 4, 5 p.m.–9 p.m., and Saturday, Dec. 5, 9 a.m.–5 p.m. Pieces for sale by Dondero and Tiffany Whitfield include salt-fired and electric-fired mugs, plates and bowls. The studio is located at 585 Barber St. Call 706-248-6899 or visit www.mariadondero.com.
The folk art pottery of Flinn Family Pottery will be on display at the Studio Open House on Saturday, Dec. 5, 10 a.m.–4 p.m., at 1276 Hull Rd. The public is invited to watch demonstrations on how the clay goes from shapeless forms into one of the studio's many pieces, such as face jugs, roosters, churns, storage jars, bottles, mugs and salt pigs. Call 706-207-5923 for more information.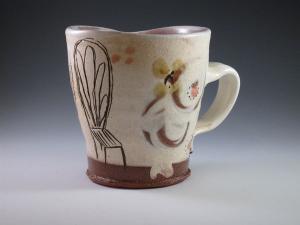 The First Christian Church of Athens will host the Holiday Benevolence Market this year. Come out Sunday, Dec. 6, noon–3 p.m., to enjoy holiday music performed by Athens-area ensembles while shopping for small gifts and snacking on chili and garlic toast provided by the youth congregation. Representatives from local non-profits will also be on hand, and there will be chances to make charitable donations in a loved one's name. The church is at 268 W. Dougherty St. See www.fccathens.org or call 706-549-1915 for details.
Affordable artwork produced by locals is the game at Blue Tin Art Gallery's upcoming art sale. Work by Erin McIntosh, Sarah Seabolt, Denton Crawford, Craig Hawkins, Marie Porterfield and David Savino will be on sale at this small-scale show. A reception will be held Thursday, Dec. 10, 5 p.m.–10 p.m., with work being on display that Dec. 10, noon–7 p.m.; Friday, Dec. 11, 10 a.m.–8 p.m.; and Saturday, Dec. 12, 10 a.m.–6 p.m. The studio, at 393 N. Finley St. Studio C, will also be open at these times. See www.bluetinstudio.com to learn more.
The Native America Gallery at 195 E. Clayton St. is once again hosting its annual Snowsational Celebration Saturday, Dec. 5, complete with horse-drawn carriage rides, free tours of downtown Athens, Christmas caroling and door prizes. Shoppers can also take a moment to view the gallery's diverse collection of art and jewelry, and all purchases will come with a complimentary sterling silver dreamcatcher necklace while supplies last. Call 706-543-8425 for more information.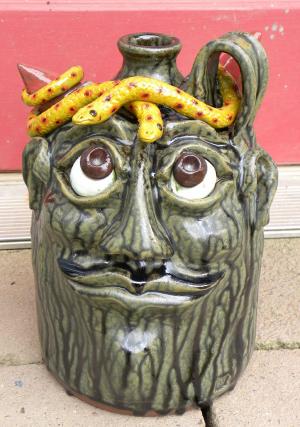 The Sixth Annual Holiday Market at 283 Bar, 283 E. Broad St., will be Saturday, Dec. 5, 11 a.m.–5 p.m.. The market will feature handmade original prints, Polaroid prints, sterling and gold jewelry, vintage-inspired jewelry, felt birds, mixed-media jewelry, pottery, handmade greeting cards, screenprinted t-shirts, bookbinding, knitted scarves, hats and headbands, designer wrapping paper, origami lampshades, yoga mat bags, handbags and prints and pet portraits from several local artists. While perusing the goods, stop by the actual bar portion of the venue for a holiday drink. Call 706-208-1283 for details.
The Athens Indie Craftstravaganzaa will also be held this Saturday & Sunday, Dec. 5, 11 a.m–7 p.m. and Dec. 6, noon–5 p.m. in the parking lot that adjoins Agora at the corner of Clayton and Pulaski streets. Stop by for quirky, raw and innovative arts from an array of local and regional artists and craftspeople. Go to www.athensindiecraftstravaganzaa.com for more info.
The various shops and studios of the new Railroad Arts District will hold a holiday market Friday, Dec. 4, 2–9 p.m. at the outdoor Chase Park Warehouses, 160 Tracy St. View local arts and crafts while listening to live music and sipping hot coffee and cider under the stars. See http://railroadartsdistrict.blogspot.com to learn more about weekend sale times.
The Trace Studio Collective at the Chase Park Warehouses will also host its holiday sale starting on Friday, Dec. 5 (2–7 p.m.) and will continue through Saturday and Sunday afternoon (2–7 p.m. also). See new work by Andy Nasisse, Annette Gates, Jorie Berman, Rob Jackson, Mark Jordan and Lauren Gallapsy. The sale is at 160 Tracy St. Call 706-549-6877 for more info.
Near the Chase Park area, Honeypot is also having an overstock tent sale of its all-natural "Bee Natural" candles on Friday Dec. 4, 4–7 p.m. and Saturday Dec. 5, 9 a.m.–6 p.m at 160 Winston Dr. off Chase Street. Go to www.beenatural.com for more info.
Unique pieces created by Phi Beata Heata, AKA jewelry and metals students from the Lamar Dodd School of Art, will be on sale during the annual Holiday Student Jewelry Sale. A portion of the proceeds will go toward purchasing equipment and studio maintenance. Sale dates and times are Tuesday and Wednesday Dec. 1 & 2, 10 a.m.–5 p.m., on the first floor of the Lamar Dodd building, and Thursday, Dec. 3, 10 a.m.–5 p.m., on the second floor of the Student Learning Center. See www.art.uga.edu.
Soup Studios Pottery will be featuring some new handmade goodies, including a new line of clay and sterling pendants and earrings at their Annual Holiday Sale. They will also have a colorful array of handmade hats with funky ear flaps and pull through, no-slip scarves for kids and grown-ups, a full line of functional pottery plus some one-of-a-kind carved and holiday items. Drop by Saturday, Dec. 12, 10 a.m.–2 p.m. at 2140 S. Lumpkin St. See www.soupstudios.com for more info.
In Watkinsville, Farmington and Madison
The Oconee Cultural Arts Foundation will hold its 15th Annual Holiday Market Dec. 5 & 6, 10 a.m.–5 p.m., in OCAF's historical educational facilities at 34 School St. in Watkinsville. Original works from 70 of the region's top artists and craftsmen will be on sale including pottery, paintings, fiber art, stained and fused glass, jewelry, sculpture, photography and woodwork. Work from 35 regional artists and craftsmen will also be available in the OCAF Shop, open Dec. 5–23, 10 a.m.–4 p.m. Call 706-769-4565 or visit www.myocaf.com to learn more.
Much of DeWitt Smith's pottery isn't available to the public, but during the Year End Sale his handmade, culturally-inspired pieces will be up for grabs at the DeWitt Pottery Studio. The available pieces will include his noted functional stoneware and porcelain pottery. The sale will be Dec. 4–6, 8 a.m.–5 p.m. at 71 Jackson St. in Watkinsville. Call 706-769-5351 or visit www.dewittpottery.com for more info.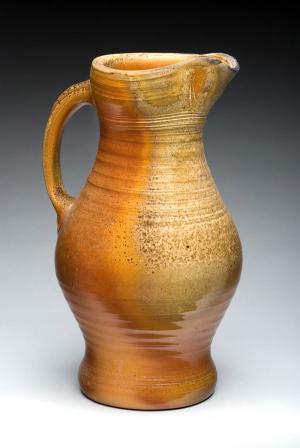 J.B. & Friends are once again throwing their annual Pottery and Art Show and Sale featuring pottery, sculptures, jewelry and other hand-crafted pieces by J.B. (Jeff Bishoff) and his friends (Brooks Burgess, Caryn Curry, Craig Ellefson, Carter Gillies, Julie Greene, Jim Peckham, Michael Pierce, Todd Runkle and Keen Zero). Visit the pals and their wares on Dec. 5 & 6, 10 a.m.–5 p.m., at 1760 Salem Rd. in Farmington. Call 706-769-8401 for details.
Wolf Creek Pottery is home to more than just "13 potters, five dogs and two gates"; it's also home to a holiday sale featuring the unique handiwork of several local potters including Lynne Burke, Triny Cline, Isabell Daniel, Michael Deberry, Maria Dondero, Juana Gnecco, Jen Graff, Nancy Green, Joe Singlewald and Minsoo Yuh. The sale will be held Dec. 5 & 6, 9 a.m.–5 p.m., at 1500 Tappan Spur Rd. in Watkinsville. Call 706-769-5659 for more information.
Farmington Pottery's annual December Open House Pottery Sale will be Dec. 5 & 6, 9 a.m.–5 p.m. Items for sale include stoneware and porcelain pottery, dinnerware, kitchen and tableware, garden pots and individual pieces, as well handmade herbal bath products and lotions. The sale is located at 1171 Freeman Creek Rd. in Farmington. Call 706-769-8100 or visit www.pickettpottery.com.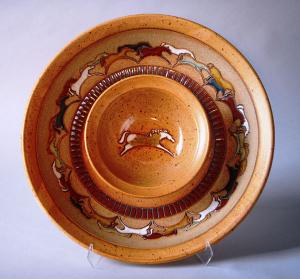 The Southeastern Native American-themed work of Winterhawk Pottery will once again be on display at its annual Open House at the Depot, 1101 Salem Rd. in Farmington, Dec. 5 & 6, 10 a.m.–5 p.m. Call 706-310-1893 or visit www.winterhawkpottery.com for more information.
Over in Comer and Danielsville
After an initial Thanksgiving celebration, the Bendzunas Studio and Gallery will continue to celebrate the holidays with its Fall Open House on Friday, Dec. 4, 6 p.m.–10 p.m., and Saturday and Sunday, Dec. 5 & 6, 10 a.m.–6 p.m. The public is welcome to stop by and watch glass-blowing demonstrations at the studio, as well. Visit www.bendzunasglass.com or call 706-783-5869 to learn more.
The Holiday Open House at Blue Bell Gallery will be Dec. 5 & 6, 10 a.m.–5 p.m., and will feature clay, glass, stone and steel work from local artists including Tina McCullough, Barbara Bendzunas, Tammy Nance, Duane Paxson, Michael Shetterly and Beverly Babb. The gallery will also host a reception Saturday, Dec. 5, 7 p.m., at 89 East North Ave. in Comer. See www.bluebellgallery.blogspot.com or call 706-783-4665 for more info.
The salt-glazed and gas-fired pieces of potter David Morgan will once again this year be available at his annual holiday sale at the Morgan Pottery Studio, 3747 Old Wildcat Bridge Rd. in Danielsville. Visit the studio Saturday, Dec. 5, 9 a.m.–5 p.m., and Sunday Dec. 6, noon–5 p.m. Call 706-795-3418 for details.
Like what you just read? Support Flagpole by making a donation today. Every dollar you give helps fund our ongoing mission to provide Athens with quality, independent journalism.