Welcome to our 3rd annual Flagpole Fitness & Health Directory. Below you will find businesses offering ways for you to get fit and stay fit, and how to be healthier in general. To be included in next year's directory or our other sections, contact the Flagpole Advertising Department: ads@flagpole.com or 706-549-0301.
Exercise
Athens Road Runners
info@athensrr.org · athensrr.org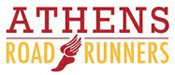 Athens Road Runners is a supportive community of runners of all ages and abilities. Their mission is to inspire and engage individuals to achieve health, fitness, and training goals through the sport of running. Individual runners, couples, and families can join Athens Road Runners and benefit from the camaraderie, encouragement, and support that a running community provides.
Center City Ballet and Movement Arts
750 North Chase St. · 706-850-6540 · centercityballet.com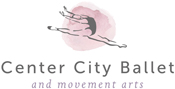 CCBMA offers fitness classes for adults that maximize results at affordable prices in a non-judgmental, neighborhood setting. The only studio in town to offer Jillian Michaels' acclaimed Bodyshred™ ($10 drop-in), a 30-minute mix of high-intensity resistance and cardio, CCBMA also offers Max45 ($12 drop-in), a unique 45-minute dance workout that incorporates weights, bands, barre, and core work. Punch cards available.
Crunch Fitness
196 Alps Rd. · 706-850-9900 · crunchathens.com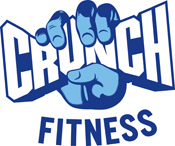 Coming soon to Athens is a brand new, $2 million dollar, 30,000 square foot state of the art fitness facility. Miles of cardio, awesome classes, tons of free weights, 3 group fitness studios, tanning and sunless spray options… all under one roof and for a limited time memberships are as low as $9.95 per month!
YMCA
915 Hawthorne Ave. · 706-543-6596 · athensymca.org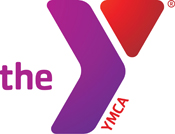 The Athens YMCA is a vibrant nonprofit charity delivering contemporary programs focused on family, healthy living, and developing people of all ages. Offering over 70 fitness classes weekly, swim instruction, personal training and more, there is something for everyone at the Athens YMCA. Serving northeast Georgia seven days per week.
YWCO
562 Research Dr. · 706-354-7880 · ywco.org

For over 100 years, the YWCO has served the Athens community by providing programming options that teach new skills, increase self-confidence, build character, develop physical fitness, and promote healthy lifestyles. Offering a wide range of recreation activities, fitness classes, swim lessons and after school and summer camp experiences the YWCO encourages social interaction among children, families and senior adults.
---
Health & Healing
Athens Chiropractic Healthcare
623 N. Milledge Ave., Suite A · 706-227-3292 · athenschirohealth.com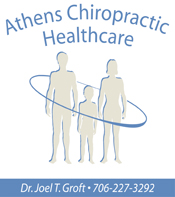 Athens Chiropractic works closely with you to ensure continued growth towards a healthy, pain free lifestyle. They offer the latest technology in non-surgical, non-invasive chiropractic healthcare for chronic pain, disc herniation, migraines, sports injuries and more. Dr. Joel Groft cares about his patients and continually pursues advanced training and education to effectively and safely provide the best care available.
Five Points Acupuncture
2027 S. Milledge Ave. · 706-549-3176 · 5pointsacupuncture.com

Ancient Medicine, Modern Times! Having evolved over thousands of years, acupuncture, Chinese herbal medicine, organic essential oil formulas, and massage are some of the oldest continually practiced therapeutic modalities in the world. Together, they are used to prevent and manage disease, relieve pain, balance mood, enhance athletic performance, and improve overall health and wellness. Still evolving, they have recently added Chinese Medical Aromatherapy to their healthcare practice!
Healing Arts Centre
834 Prince Ave. · 706-613-1142 · healingartscentre.net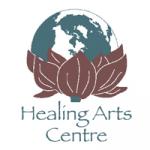 The Healing Arts Centre is a soulful playground for the community. Services include a full service herbal pharmacy providing the highest quality nutritional supplements (Remedy), a yoga studio offering an array of classes and events (Sangha), and a team of well trained therapists providing Massage, Kinesiotaping, Yoga Therapy, and Counseling. Gift certificates available in any amount for any service.
Piedmont Athens Regional
1199 Prince Ave. · 706-475-7000 · piedmont.org/athens

Piedmont Athens Regional Medical Center is one of northeast Georgia's largest, not-for-profit health care systems. The 360-bed, acute care hospital joined the Piedmont family in 2016 and features a regional Level 2 trauma center and Level 3 neonatal ICU.
Reddy Medical
283 E. Broad St. · 706-850-9855 · reddyurgentcarecenters.com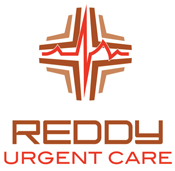 Reddy Urgent Care Board Street offers extended hours Monday – Saturday, 10 am – 10 pm and Sunday, 10 am – 6 pm. Walk-ins welcome for minor illnesses or injuries. Serving all age groups from infants to adults. Other health care services offered such as sports and school physicals, occupational medicine and drug testing. We have in-house lab and EKG services.
---
Recreational Fitness
Active Climbing
665 Barber St. · 706-354-0038 · activeclimbing.com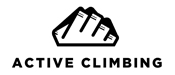 Experience an excellent full-body exercise that rewards persistence and concentration above all else. We're here to help you develop skill. We love climbing and we want you to love it, too! Inside or outside! This is not a gym, it's a lifestyle and we have a wonderful community to show it. We also offer camps, climbing teams and birthday parties for kids! Come Climb with Us!
Broad River Outpost
7911 Wildcat Bridge Rd., Danielsville · 706-795-3242 · broadriveroutpost.com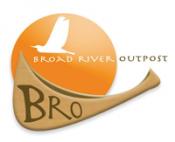 Kayak / Canoe rentals, Camping and Hiking. Floating your boat on the Broad River for 34 years with 6 mile river sections of "Mild-n-Scenic" or "Wet-n-Wild" water. Up to 70 total miles available. Solo and group campsites are for PADDLERS only. BRO is minutes away (23 miles) from downtown Athens near Danielsville. OPEN March thru October. Restaurant open May through August. Since 1984.
Canopy Studio
160-6 Tracy St. · 706-549-8501 · canopystudio.org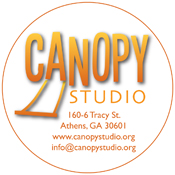 Canopy Studio is a 501(c)(3) non-profit aerial arts center, dedicated to enriching the culture of our community and the lives of individuals through aerial dance, movement education and performance arts. They offer over 50 classes in dance trapeze, fabrics, lyra, vertical pole, conditioning and acro. Classes run for 9 or 10 week sessions. Visit the website for the current schedule!
---
Training Gear
Fleet Feet Athens
1694 S. Lumpkin St. · 706-207-5054 · fleetfeetathens.com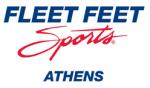 Fleet Feet Athens is a specialty running & walking store dedicated to helping people find the best information, support, highest quality and best gear to help them lead a healthy and active lifestyle. They host multiple group runs, training programs for all distances, and group events throughout the year.
Like what you just read? Support Flagpole by making a donation today. Every dollar you give helps fund our ongoing mission to provide Athens with quality, independent journalism.