Welcome to our 2nd annual Flagpole Fitness & Health Directory. Below you will find businesses offering ways for you to get fit and stay fit, and how to be healthier in general. To be included in next year's directory or our other sections, contact the Flagpole Advertising Department: ads@flagpole.com or 706-549-0301.
Exercise
Athens Road Runners
info@athensrr.org · athensrr.org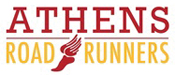 Athens Road Runners is a supportive community of runners of all ages and abilities. Their mission is to inspire and engage individuals to achieve health, fitness, and training goals through the sport of running. Individual runners, couples, and families can join Athens Road Runners and benefit from the camaraderie, encouragement, and support that a running community provides.
Blast
1075 Baxter St. · 706-559-4858 · livetheBLASTlife.com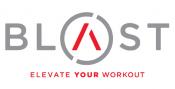 Walk. Jog. Run.
Blast is the place to get in, get out, and be fit. Delivering a full body workout that strengthens, tones, and defines every core muscle group by combining invigorating cardio and strength training. All fitness levels welcomed and classes can be tailored to help you reach YOUR ideal workout. 1st class is complimentary!
Orangetheory Fitness
196 Alps Rd. · 706-521-0595 · orangetheoryfitness.com

Orangetheory Fitness training sessions are one hour, half endurance and half strength/power training. Halfway through the workout "flips" to ensure variety and challenges. Everyone wears an OTBeat heart-rate monitor and trains in five heart-rate zones with results shown real time on the large studio monitors. Sessions include a professional coach in all workouts to prevent over or under training.
Total Training Center / Chase St. Yoga
750 N. Chase St. · 706-316-9000 · chasestreetyoga.com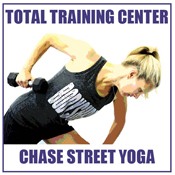 Want to power up your workout or find a new way to relax? They offer a wide variety of classes such as BODYSHRED, Zumba and several forms of yoga. Check the website to find class times, short video previews and prices. This is a small local Boulevard all-purpose facility. It's like the "Cheers" of Athens.
YWCO
562 Research Dr. · 706-354-7880 · ywco.org
They have it all! The YWCO strives to help members reach their fitness goals whether they are preparing for a triathlon, losing weight, or simply maintaining an active lifestyle. Offering: personal training, fitness and aquatics classes. Their facilities include: heated, indoor pool; Pilates Reformer Studio; weight room; sauna; whirlpool; soccer fields; gymnasium; fitness rooms, and walking trail.
---
Health & Healing
Athens Regional Health System
1199 Prince Ave. · 706-475-7000 · athenshealth.org

Athens Regional Health System is one of northeast Georgia's largest healthcare systems. Composed of an acute care facility with 350-plus beds, four urgent care centers, a quality network of physicians and specialists, a health maintenance organization and home health agency, they are a progressive healthcare system committed to excellence and dedicated to improving the health, wellness and quality of life of our communities.
Five Points Acupuncture
2027 S. Milledge Ave. · 706-549-3176 · 5pointsacupuncture.com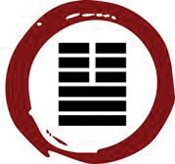 Ancient Medicine, Modern Times! Having evolved over thousands of years, acupuncture, massage, and organic essential oils are some of the oldest continually practiced therapeutic modalities in the world. Together, they are used to prevent and manage disease, relieve pain, balance mood, enhance athletic performance, and improve overall health and wellness. Still evolving, they have recently added Sports Massage and Holistic Aromatherapy to their healthcare practice!
Healing Arts Centre
834 Prince Ave. · 706-613-1142 · healingartscentre.net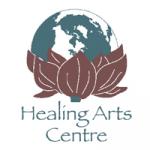 The Healing Arts Centre is a soulful playground for the community. Services include a full service herbal pharmacy providing the highest quality nutritional supplements (Remedy), a yoga studio offering an array of classes and events (Sangha), and a team of well trained therapists providing Massage, Kinesiotaping, Yoga Therapy, and Counseling. Gift certificates available in any amount for any service.
AthHalf Health and Fitness Expo
The Classic Center · athhalf.com

The AthHalf Health and Fitness Expo will be held at the Classic Center on Saturday, October 24, 2014 from 12pm to 6pm. Packet Pick-Up for all registered runners will be at the Expo as well as bargains on running and fitness merchandise, free samples of nutritional products, demonstrations of fitness gear, and all sorts of health and fitness exhibits related to running, walking, and overall wellness. The Expo will be open to all and free of charge.
---
Recreational Fitness
Broad River Outpost
7911 Wildcat Bridge Rd., Danielsville · 706-795-3242 · broadriveroutpost.com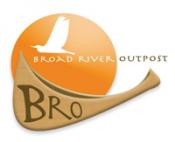 Kayak/canoe rentals, camping and hiking! Floating your boat on the Broad River for 30+ years with a 6 mile "Mild-n-Scenic" or "Wet-n-Wild" [er] section or up to 70+ miles of river to choose from. Solo and group campground sites are for paddlers only. BRO is minutes away [23 miles] from Athens. Open March thru October. Restaurant open weekends May-September.
Canopy Studios, Inc.
160-6 Tracy St. · 706-549-8501 · canopystudio.org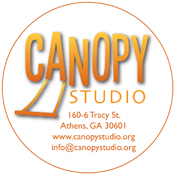 Canopy Studio is a 501(c)3 non-profit aerial arts center, dedicated to enriching the culture of our community and the lives of individuals through aerial dance, movement education and performance arts. They offer over 50 classes in dance trapeze, fabrics, lyra, vertical pole, conditioning and acro. Classes run for 9 or 10 week sessions. Visit the website for the current schedule!
---
Training Gear
Fleet Feet Athens
1694 S. Lumpkin St. · 706-207-5054 · fleetfeetathens.com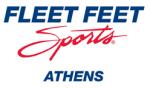 Fleet Feet Athens is a specialty running & walking store dedicated to helping people find the best information, support, highest quality and best gear to help them lead a healthy and active lifestyle. They host multiple group runs, training programs for all distances, and group events throughout the year.
Like what you just read? Support Flagpole by making a donation today. Every dollar you give helps fund our ongoing mission to provide Athens with quality, independent journalism.