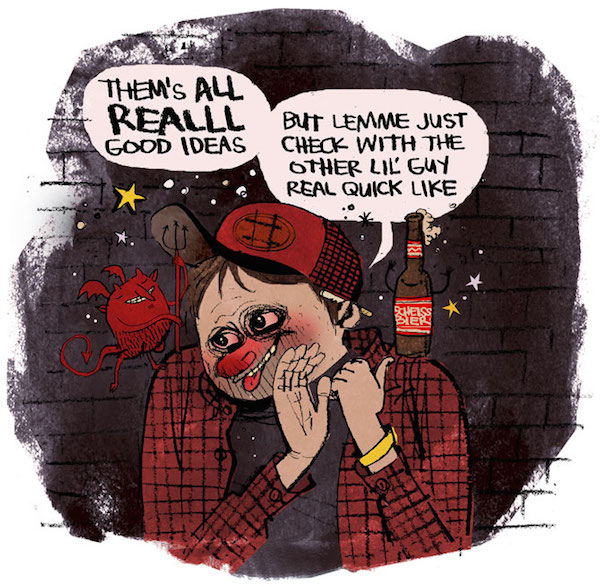 Photo Credit: Lee Gatlin
• Friday at 2:57a.m., an officer responded to the Cookout on Waddell Street after the manager called in reference to a driver who had fallen asleep in the drive-through for 30 minutes.
The truck left before officers arrived and was found on Dearing Extension with the engine running, in gear and lights on.
The driver, a 19-year-old Athens man, told officers he had been drinking and was under the impression that he was in the parking lot of a sorority.
He was arrested and charged with DUI.
• Friday at 12:40a.m., an officer responded to a call about a man passed out on the hood of a car at the intersection of College and Hancock avenues. Upon arriving, the officer found a 23-year-old Senoia man passed out on the hood of of a red car.
Officers tried to wake the man, and when he finally came to, he called the officers a racial slur referring to African Americans.
Officers asked if the car he was sleeping on was his, and he said no. He was arrested and charged with public intoxication.
• Friday at 7:28 p.m., an officer on bike patrol on North Lumpkin Street observed two vehicles slam on their brakes. One almost hit a 21-year-old Columbia, MO man who was "meandering" along the street.
The officer stopped the man and asked how much he had to drink. He said "enough," and began to look around for an escape path as the officer took him by the arm and placed him in handcuffs.
He began to berate the officer, saying he had made no contribution to society and cursing the officer. After he was told that he was going to jail, he yelled, "Fuck you!" several times.
He was charged with public intoxication and being a pedestrian under the influence.
• Friday at 9:01 p.m., an officer met with two security guards at The Standard in response to an intoxicated individual in the lobby.
The security guards told the officer that the man was locked out of his room, and they could call someone to let him into his room for $50, but he pushed one of the guards, so they called the police.
The 23-year-old resident said he wanted to get into his room to get his football ticket to go to the game and demanded that security call someone to let him in and not charge him. The officer explained that security could not do that, and the man gave the officer his ID and continued to rant.
When the officer asked man what apartment he lived in, he tried to take his ID from the officer, at which time he was arrested on charges of public intoxication and simple battery.
Like what you just read? Support Flagpole by making a donation today. Every dollar you give helps fund our ongoing mission to provide Athens with quality, independent journalism.