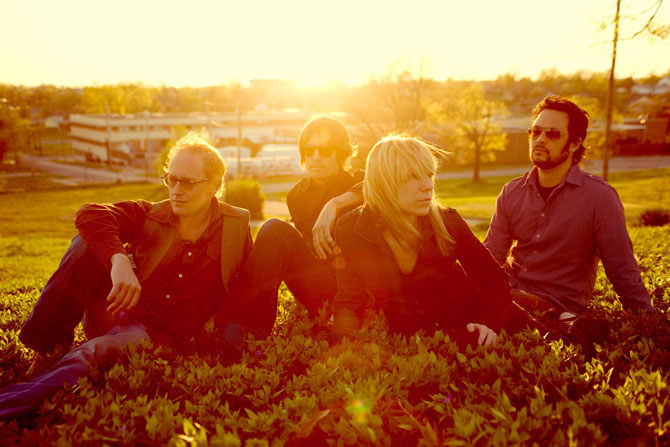 Erika Wennerstrom is a yowler. She's a haunted, haunting rock-and-roll singer in the vein of Grace Slick, Janis Joplin, Jim Morrison and John Fogerty. And her band, Heartless Bastards, recently dropped its fourth album, Arrow. Produced by Spoon drummer Jim Eno, the album has elemental, riffy, roots-rock sports-scalding vocals and bluesy, deliberate rockers.
"[Our third album] The Mountain was me going through some things after being in a relationship for nine years,†says Wennerstrom in the band's official bio at www.theheartlessbastards.com. "This album is kind of like me being comfortable again.â€
The current Heartless Bastards lineup—vocalist Wennerstrom, guitarist Mark Nathan, drummer Dave Colvin and bassist Jesse Ebaugh—was assembled before the recording of Arrow. While Colvin and Ebaugh have worked with Wennerstrom and under the Heartless Bastards name before, Nathan's addition was a sonic necessity.
"I wanted to add another guitar,†says Wennerstrom, "so I asked Mark, 'What do you think of joining the band?' and he was into it. I've always planned on being a four-piece, but it just takes a while to find somebody that you feel you click with. I'd rather have it be stripped down than just have somebody there for the sake of having them there.â€
Heartless Bastards spent much of last year on the road, testing out new songs and getting down to their essence on a sparse acoustic(ish) tour. They also opened a number of dates for Athens' own Drive-By Truckers.
"I'm so in synch with this band,†Wennerstrom says. "Songs seem to go where I want them to go, and it doesn't take a whole lot of time. Even though I'm not very communicative, they know me well enough and get it.â€
Upon returning to Austin from that Truckers tour, they headed into the studio within days. "We just went right in,†she adds. "There's a definite sound that comes from a band that's been on the road, and I really feel like it's translated on the album.â€
Like what you just read? Support Flagpole by making a donation today. Every dollar you give helps fund our ongoing mission to provide Athens with quality, independent journalism.