As far as we know, everyone who's ever lived has done so on Earth. We also know that everyone enjoys a well executed a cappella act. Furthermore, any musical group that does a Lion King medley appeals to anyone possessing a soul.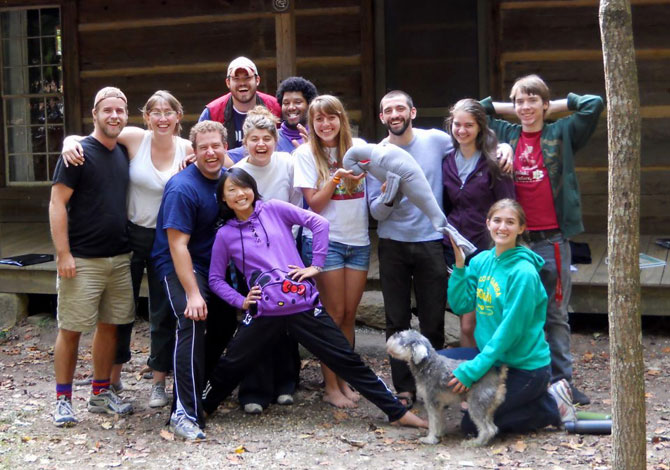 The Ecotones, a 16-member a cappella act from UGA that "simply wishes to promote environmental awareness in a fun, creative manner,†combines the aforementioned elements to create a uniquely entertaining experience. The group keeps shows exciting by drawing from various musical sources, backgrounds and experience levels, according to vocalist/administrative director Rachel Cheatham.
"We get our songs from several different sources,†says Cheatham. "More and more of our songs are being arranged by our current members, but we also get arrangements that are written by members of other a cappella groups on campus… We try to keep things interesting by having a broad repertoire of pop, rock, country and hip-hop. Since we are an 'ecologically minded' group, we try to include songs that have ecological themes… and we all come from different musical backgrounds. Some of us have only had exposure to high school chorus classes. Others are majoring in music. Still, others only have experience singing in their shower.â€
Cheatham can't seem to stress the fun factor of The Ecotones enough. Audiences can expect to see more than a familiar musical performance.
"In addition to singing and dancing,†says Cheatham, "we try to put on a full stage show with skits, repartee and audience interaction. Our goal is to get the audience to have as much fun as we're having during a show.â€
While The Ecotones have a loose message, they refrain from being preachy by making the shows more about awareness and fun than prescriptive environmentalism. Even if you hate the environment, you love a cappella and The Lion King. Two outta three ain't bad. The music on Saturday begins at 7 p.m., and proceeds benefit the Upper Oconee Watershed Network.
Like what you just read? Support Flagpole by making a donation today. Every dollar you give helps fund our ongoing mission to provide Athens with quality, independent journalism.