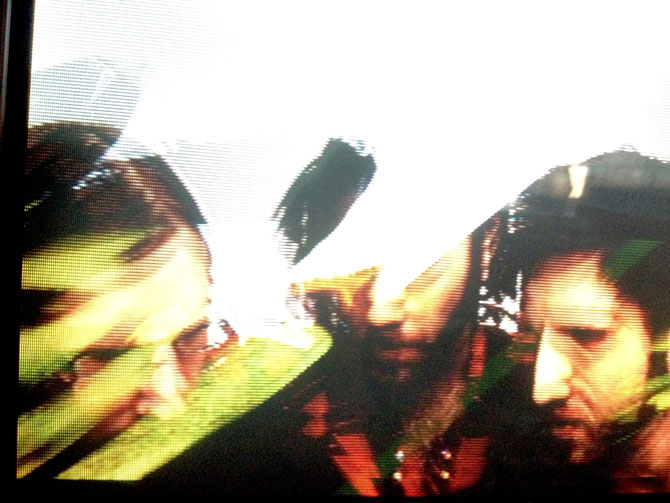 I am not sure how long a band has to be gone before we can officially proclaim a show a "homecoming," but the boys of Bambara have certainly been missed. Looking for a change of scenery and a fresh start, the noisy power trio left us for Brooklyn in August of last year. As it turns out, they were met with welcome arms in New York—by fellow Georgia expats.
"There is actually a nice community of Georgia pilgrims up here, so adapting to the city went pretty smoothly," says bassist William Brookshire. "The toughest part was just getting into the fast-pace rhythm, finding a job but still remaining focused on why we moved up here in the first place."
Of course, that main goal was the music, and Bambara has been busy. "One of the main things we looked for before we moved up was a place with a basement so we could practice and record and not have to pay rent on a rehearsal space, too," says lead vocalist/guitarist Reid Bateh. "Luckily we found a place, and we have been recording a lot. William recorded our Kate Bush cover for [music blog] Coke Machine Glow a few months back, and we are really happy with it." Drummer and brother Blaze Bateh chimes in, mentioning that the group just started recording a brand-new EP as well. "I'm really stoked about it. We have four songs done so far, and they are sounding pretty brutal. I would say that the new stuff feels a little darker, and the noise is more layered."
Blaze promises the band will play at least a couple of the new jams on Friday, so swing by if you want to hear about how life in the big city has shaped Bambara's sound. Sharing the bill this night are brand-new local acts Life Coach (featuring former members of Pride Parade) and Mad Axes (featuring former members of Deaf Judges).
Like what you just read? Support Flagpole by making a donation today. Every dollar you give helps fund our ongoing mission to provide Athens with quality, independent journalism.