Philadelphia's Jukebox the Ghost—Tommy Siegel (guitars, vocals), Ben Thornewill (piano, vocals), Jesse Kristin (drums)—released its refreshingly lighthearted debut album, Let Live and Let Ghosts, in 2008, and in the years since, have been spreading sunny pop love around the country, going about the business of making band life into a career and touring heavily. So heavily, in fact, that Siegel had to undergo vocal cord surgery to repair damage received due to too much singing, too often. That time on the road influenced the songs on 2010's followup Everything Under the Sun.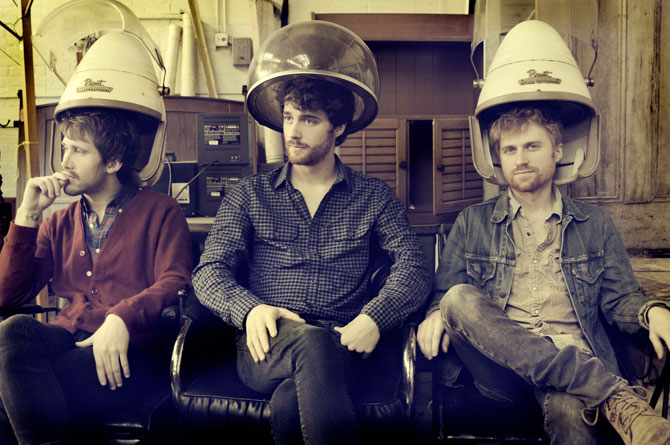 "Sometimes, in the past, we were received as being this bubbly and jumpy and happy group," says Ben Thornewill, Jukebox's pianist and other vocalist. "But [that record seems] like we're sounding more thoughtful and personal. Besides, you're going to think and write differently after 300 shows. People change, different things happen to you, you get some new influences, and the way you do your songwriting and arranging is going to be different."
Adds Siegel, "There was never a lull in songwriting, even when we were touring. We went into the studio with 25 nearly finished and arranged songs, and we put a lot of time into crafting each one. It was a conscious effort on all of our parts to mature as a band."
Everything Under the Sun caught on, and the band continued its non-stop touring, playing late-night talk shows and massive music festivals, and worked its music into an iPad ad. Jukebox the Ghost has its third album, Safe Travels, prepped and ready to master before it hits stores both real and virtual this summer; Yep Roc Records releases the disc on June 12. For a preview of the tunes, though, find yourself at the Caledonia.
Like what you just read? Support Flagpole by making a donation today. Every dollar you give helps fund our ongoing mission to provide Athens with quality, independent journalism.