At a time when Georgia public colleges and universities are raising tuition and fees, they're also allowing out-of-state students to pay in-state tuition, potentially leaving millions of dollars in revenue on the table.
A recent Georgia Department of Audit and Accounts review of the University System of Georgia's out-of-state tuition waivers discovered that about $106 million was waived during 2012-2013. Of that total, tuition waived by the University of Georgia was a little more than $11.5 million. UGA waived tuition for 478 students in the fall 2012 semester, 369 in spring 2013 and 154 in summer 2013.
The University System Board of Regents' residency policy for state schools is designed to help Georgia natives afford the cost of the state's higher education institutions by subsidizing roughly 50 percent of the education cost. Out-of-state tuition waivers are used to attract non-resident students to USG colleges.
The state government doesn't fund these waivers, but some of the state's money is appropriated for instruction. The audit narrowed down the amount of tuition waived that would have gone towards instruction to about $42 million for all USG institutions.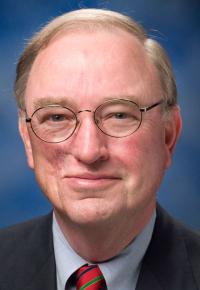 University System Chancellor Hank Huckaby addressed tuition waivers during his budget proposal to the General Assembly on Jan. 15. "As a result of this review, the Board of Regents is examining its current policies to ensure that out-of-state tuition waivers are appropriately managed," he said. "The board is expected to act next month."
Regents are scheduled to meet Tuesday, Feb. 11 and Wednesday, Feb. 12 in Atlanta.
Board of Regents policy regulates how non-resident students can qualify for tuition waivers. There are 18 different out-of-state tuition waiver types that outline how non-resident students can qualify for these waivers. They are given for a variety of reasons including: "Academic Common Market," for students who wish to participate in a program not offered in their home state; "International and Domestic Exchange Program," for international students who enroll in USG institutions; and "Military Personnel and Dependents," for students who are military personnel stationed in Georgia and on activity duty—or their spouses or dependents—among many others.
Huckaby denied that "the value of tuition waivers represents foregone tuition income." Such logic "assumes that those students would enroll in USG institutions anyway and pay the full out-of-state tuition," he said. "There are not many things that I can guarantee to you will not happen, but that is one of them. In fact, just the opposite will happen; we will lose both students and revenue."
Tom Jackson, vice president of UGA's public affairs division, told Flagpole that the idea that there are "other students" out there who would pay out-of-state costs is a "fallacy." Waivers are used as a recruitment tool to bring top-tier students to UGA, he said. "How do we get them to come here?" he said, adding that most of them are being offered scholarships from other schools and would not pay full freight to attend UGA.
Kevin Snipe, a senior at UGA majoring in history and political science, is a recipient of these out-of-state tuition waivers. Snipe comes from Alabama, where he applied to the University of Alabama, Auburn University and Birmingham Southern. Both Alabama and Auburn offered him full academic scholarships, and Birmingham Southern offered him some financial assistance, Snipe said. He also applied to UGA because, he said, he had come from a small-town high school and felt like going to an Alabama state school would be like going to high school all over again because that's where all his friends would be going.
UGA "pretty much offered [a tuition waiver] to me after I applied," Snipe said. "There was nothing else specific I had to do.
"I got a half out-of-state tuition waiver, and I also got a Regents scholarship," which made it affordable for him to attend, he said.
The total cost for Snipe, after receiving the half tuition waiver, was still more than the cost for a Georgia resident. (In-state tuition for most full-time undergraduates is currently $4,014 per semester, while it's $13,119 for non-Georgia residents.) If it had not been for the tuition waiver, Snipe said he probably would not have decided to attend UGA.
Like what you just read? Support Flagpole by making a donation today. Every dollar you give helps fund our ongoing mission to provide Athens with quality, independent journalism.