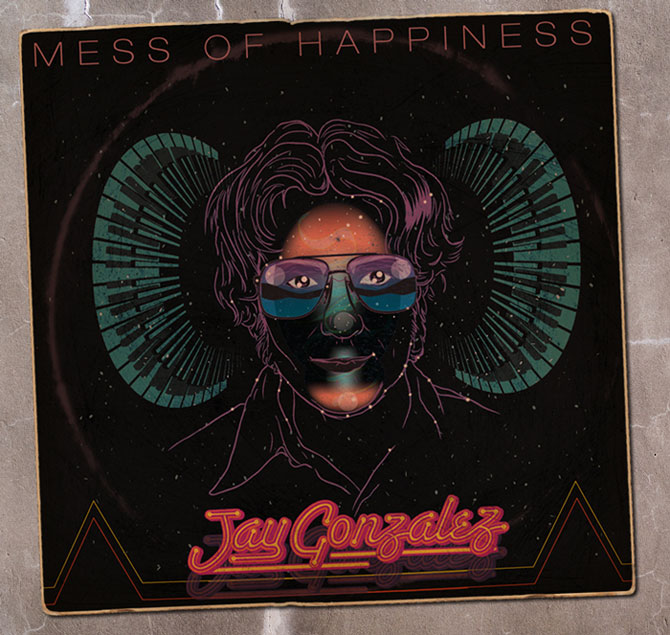 The Drive-By Trucker keyboardist has gone fearlessly solo on this independent local release. In its 12 tracks—excluding the sepia-toned late-album instrumental interlude featuring reverb-drenched hollow-body guitar lines drifting over Hammond organ fills and the ethereal album-closer where the guitar returns to mingle with typewriter percussion and back-country field recordings—Mess is a versatile collection of power-pop songs for the awkward guy.
This isn't Gonzalez at a baby grand in a barely lit, smoky corner of the lounge playing standards. And with no mention of chicken wing puke, bulldozers or dirt, it's hard to imagine any of these songs working their way onto a DBT setlist. Instead, the album pays homage to its influences: songwriters with a unique eye for the ridiculous in the world of love and relations—men like Cohen, Lennon, Joel, Hall & Oates…
Gonzalez is completely comfortable delivering his weird ideas, guilty pleasures and often unapologetic AM Gold sound behind muscular guitars ("Punch of Loveâ€), pippy piano lines ("Thanks for Turning Me Onâ€) or sometimes smooth, sometimes skronky saxophone solos ("Hear That Soundâ€).
Like what you just read? Support Flagpole by making a donation today. Every dollar you give helps fund our ongoing mission to provide Athens with quality, independent journalism.