2017 was a rough year for a lot of people. Frankly, it's possible 2018 will be even worse. We need good music right now—probably more than ever. Here are 16 upcoming albums that we're excited about, to help us all make it through the year with at least a bit of a smile on our faces.
Calico Vision
TITLE: TBA
RELEASE DATE: Summer
WHAT TO EXPECT: The five-piece psych group plans to release its debut album shortly after the one-year anniversary of its first show. Self-described as "slacker rock," Calico Vision takes cues from acts like Broadcast and Tame Impala while putting plenty of its original flavor in the mix. If the band's album is anything like its live show, expect chill vibes with a dash of creative spectacle.
Don Chambers
TITLE: TBA
RELEASE DATE: Winter
WHAT TO EXPECT: Partially funded through his Patreon page, Chambers has been working on his new album in preparation for a February or March release. Demos posted online suggest it will find balance between traditional folk-rock, singer-songwriter tunes and quieter, more experimental soundscapes.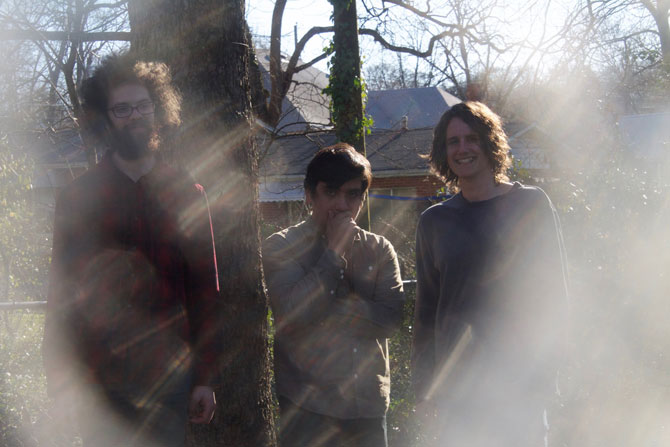 Dead Neighbors
TITLE: Less
RELEASE DATE: Mar. 3
WHAT TO EXPECT: One of the few records to make our 2017 and 2018 anticipated albums lists, Dead Neighbors' sophomore effort is finally, actually ready to go. Recorded in the wake of the sudden death of guitarist and vocalist Sebastian Marquez's stepfather, Less is more personal than the band's debut. The album, which Marquez describes as "primal scream therapy" for himself, was tracked, mixed and mastered in less than 24 hours at Chase Park Transduction.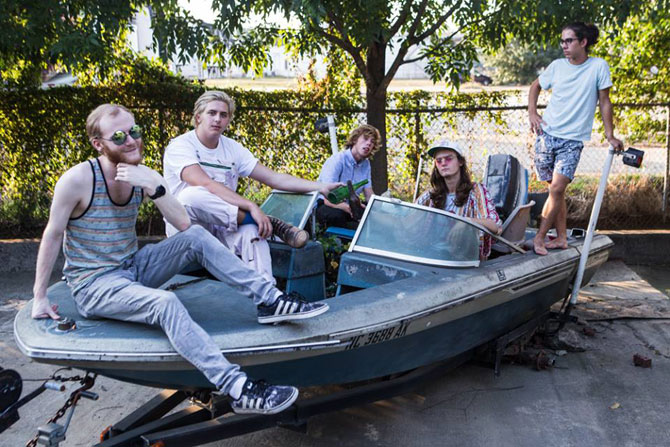 Dream Culture
TITLE: Heat Rises
RELEASE DATE: Summer
WHAT TO EXPECT: After four years of EPs, singles and live shows, psych-rock outfit Dream Culture is finally releasing its proper debut. Recorded over the course of three years in various houses around Athens, the album has a meticulously crafted sonic landscape that showcases the effort that went into making it. Mastered by Jesse Mangum at The Glow Recording Studio, Heat Rises has the potential to be one of the best lo-fi records of 2018.
Eureka California
TITLE: Roadrunners
WHAT TO EXPECT: Athens' favorite indie-pop duo is planning to release its fourth album in April or May via HHBTM. An early listen reveals that Roadrunners continues the band's streak of catchy tunes with biting and often funny lyrics. There are several highlights throughout the album's 30-minute run time, but keep a special eye out for the tracks "Mexican Coke" and "SWDs."

Futo
TITLE: In Heaven, All My Jokes Will Kill
RELEASE DATE: Spring
WHAT TO EXPECT: Singer and producer Patrick Brick's upcoming album is another excellent collection of fascinating and deeply personal anecdotes paired with electronic production. This time, the atmosphere is sparser and more simplified—a few of the tracks are straight-up lo-fi acoustic jams. No matter how he decides to present it, there are few greater joys in Athens music than taking a semi-annual deep dive into the mind of Futo and seeing what's inside.
Harlot Party
TITLE: To Severance, for Clarity, We Owe a Suffocating Debt
RELEASE DATE: Fall
WHAT TO EXPECT: After upgrading from a duo to a four-piece, melodic bedroom-rockers Harlot Party are currently prepping their first project as a full band. According to vocalist KyKy Renee Knight, the band is "mostly still writing sad/reflective songs" about the ebb and flow of relationships and losing bits of oneself along the way, but she is also attempting to write joyfully, and hopes to express that in some form on this record.
Jianna Justice
TITLE: The Movies
WHAT TO EXPECT: It's been a long time since Justice burst onto the Athens scene with a pair of excellent EPs. After a few name changes and the addition of a few members, Justice is returning with a new EP. Much like Justice's past releases, The Movies will serve as a chronicle of the past year in the life of the band, with songs that incorporate elements of folk as well as the occasional dip into pop-punk.

Linqua Franqa
TITLE: Model Minority
RELEASE DATE: Feb. 23
WHAT TO EXPECT: After dominating and, in many ways, defining Athens hip hop in 2017, rapper Mariah Parker, aka Linqua Franqa (formerly Lingua Franca), is about to release her debut full-length. Featuring brand-new songs as well as updated and remixed versions of previously released tracks, Model Minority will likely further cement Parker's spot at the top of mountain.
Nihilist Cheerleader
TITLE: Riot, Right?
RELEASE DATE: Mar. 30
WHAT TO EXPECT: Another repeat offender from last year's list, Nihilist Cheerleader's much-anticipated, oft-delayed debut is set for release in March. The album will revisit and reimagine some of the band's older songs, as well as give some of its live staples a proper release. There are also a few never-before-heard tracks that the group says will branch out from its established brand of punk ragers.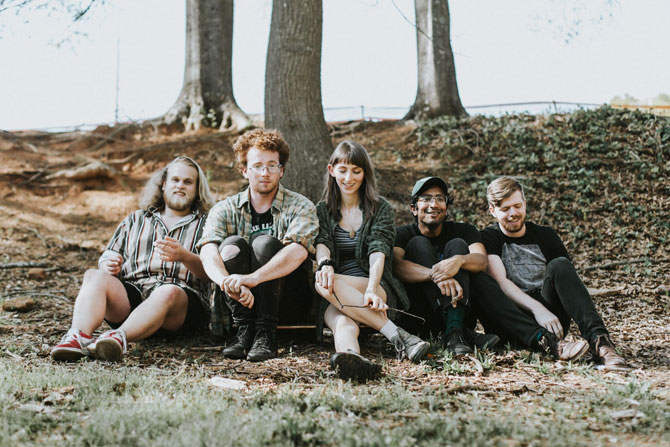 Saline
TITLE: You Did It to Yourself
RELEASE DATE: April
WHAT TO EXPECT: Though some members have left or are planning to leave town, Saline's debut album is too damn good for Athens to not claim it. The band has been active live and has a WUOG performance from 2015 on its Bandcamp, but You Did It to Yourself is Saline's first proper release in its nearly half-decade of existence. Suffice to say it's been worth the wait, with nine tracks of pitch-perfect, hooky emo songs that will stick with you weeks after your first listen.
Shade
TITLE: Why Spread Panic
RELEASE DATE: Mar. 17
WHAT TO EXPECT: One of Athens' best psych/post-rock bands has been reborn. Shade, which is now an amalgam of the original band and vocalist Phelan LaVelle's other project, Crunchy, plans to release this cheekily titled LP in March. The album will first be available on vinyl at the 40 Watt Club during a benefit show for local musician and artist Ash Rickli, who passed away last year. All profits from album sales will be donated to Rickli's family.
Seline Haze
TITLE: Saga of Love & Feel
RELEASE DATE: February/June
WHAT TO EXPECT: After dropping a handful of tracks on Soundcloud and Bandcamp over the past year, rapper Karica Smith, aka Seline Haze, is prepping two projects for release in winter and summer. Haze's work shows immense promise and personality, and if her early work is this ambitious and personal, one can only imagine what she's preparing for the future.
Jim White
TITLE: Waffles, Triangles & Jesus
RELEASE DATE: Feb. 9
WHAT TO EXPECT: Eclectic songwriter White's latest album has been out in the U.K. since last year and has been getting rave reviews. This February, we folks across the pond will get a chance to hear White's newest project, which takes the Americana genre and stretches it out and distorts it into its most ethereal and captivating sounds.
Yip Deceiver
TITLE: TBA
RELEASE DATE: TBA
WHAT TO EXPECT: The upbeat dance-pop act has been oddly quiet for the past few years, but reportedly has a new release on the horizon for 2018. It's unclear if the band will return as a duo, trio or Polyphonic Spree-esque cult. It's also unknown if the new project will align with the over-the-top synth jams of Yip's debut or the more nuanced funk sound of its 2015 follow-up EP. Whatever direction the group takes, we're just excited to have it making new music again.
The YOD
TITLE: Checking In
RELEASE DATE: Spring
WHAT TO EXPECT: Hip-hop collective The YOD has been making high-quality party anthems for nearly three years. The collective, which features 12 artists who move in and out of a creative compound where all work together on music, visuals and other projects, pride themselves on being a family, and it shows. The YOD is in a spot where it could have a mainstream hit, blow up and be on the next flight out of here, so Athens should hold onto and appreciate these guys as long as we can.
Like what you just read? Support Flagpole by making a donation today. Every dollar you give helps fund our ongoing mission to provide Athens with quality, independent journalism.