Athens recently lost three prominent members of the community in activist Rick Rusk and University of Georgia professors Barry Hollander and Peter Appel.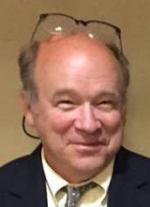 Rusk, who died Saturday at age 71, was known for his work with the Moore's Ford Committee, which sought to solve a 1946 lynching in Walton County, and the Georgia Climate Change Coalition. In 2015, he wrote this article for Flagpole about the issue of climate change. He was the son of Dean Rusk, the secretary of state in the Kennedy and Johnson administrations, and had a complicated relationship with his father because of his antiwar views, as detailed in this 1990 Newsweek article.
A memorial service for Rusk will be held at 1 p.m. Monday, Feb. 5 at St. Gregory the Great Episcopal Church. In lieu of flowers, the family has asked that donations be made to the GCCC, Trout Unlimited, the Southern Poverty Law Center or Vietnam Veterans for Peace.
Appel was a UGA law professor for more than 20 years. A former student and colleague, Jamie Baker Roskie, penned this tribute to him:
He was a tough teacher, and he did not brook foolishness in the classroom. I still remember the look he would get when one of my classmates' cell phones rang in class, or when it was obvious someone hadn't read the cases. His exams were epically difficult. But, he loved teaching and he tried, through goofy jokes, songs, and a general love of the subject matter, to make learning the law joyful. (One of our former students says she still remembers him singing "Tiny Dancer" in his property class. I have no idea why, but I'm sure it reinforced some legal principle.)

Peter was also a leading light in the scholarly community, publishing widely on natural resources issues, including a casebook on wilderness law. He also continued to teach and mentor folks in the public sector, including teaching regularly at a federal training facility in Missoula, Montana. He mentored many junior faculty members, and the shock of his passing resonates throughout the legal academy.
Hollander, a self-described "former hack journalist and now hack journalism professor" specializing in public opinion and database reporting, lost his four-year-long battle with thyroid cancer early this morning, shortly after entering hospice care. He was beloved by students for his wry wit and influenced thousands of Grady College graduates, many of whom flocked to Twitter, one of his favorite modes of communication, to pay him tribute.
A visition for Hollander—who wrote his own obituary—is scheduled for 6–8 p.m. Thursday, Feb. 1 at Lord & Stephens funeral home on Lexington Road. Services will be held at 3:30 p.m. Friday at St. Joseph Catholic Church.
Like what you just read? Support Flagpole by making a donation today. Every dollar you give helps fund our ongoing mission to provide Athens with quality, independent journalism.