While 2017 seemed to fly by at the speed of sound, a lot actually happened in Athens music. And while there were plenty of milestones and moments to celebrate, other developments left us bummed, bereft or just plain bewildered. Here, our writers revisit some of the biggest stories of the past year (or so) and examine how they impacted the scene, for better or worse.
HIGH: Scene and Heard
Visual representation of female-identifying, transgender, gender-nonconforming and gender-fluid artists in the music and arts communities around town has been steadily increasing for the past few years, but this year was especially exciting for these under-represented artists.
Lingua Franca, aka Mariah Parker, was extremely active musically and politically, and also helped foster an increasingly supportive music community with the Hot Corner Hip Hop series. Peepashow and Vamp Camp's Maizy Stell booked almost exclusively non-male artists as part of their Go Bar residency. Many experimental, "weirdo" and alternative rock groups were created this year, while others continued to flourish, like Lea Lea, Lambda Celsius, Beverly, Emileigh Ireland, Immaterial Possession, Goddess Complex, Jim Goldy, Dagmar Vork, Saline and Harlot Party, among others.
Some of Athens' heroines resurfaced, too. Cindy Wilson of the B-52s and Vanessa Briscoe Hay of Pylon came back in full force after major hiatuses from the scene. After not playing for over 10 years, Adrya Stembridge, of Vomit Thrower and The Girl Pool, started playing live again with Tears for the Dying. Altogether, it suggests that there is no reason why any show in Athens should be solely comprised of cis white men, when so many talented female and gender-nonconforming folks are continuously contributing to the local music scene. [Frances Newton]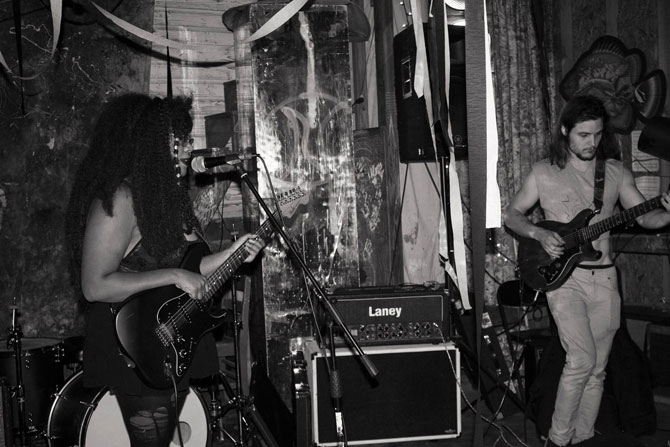 LOW: Clermont Controversy
Last fall, four employees of the Athens-based public relations firm Team Clermont resigned after a client accused co-founder and CEO Nelson Wells of making inappropriate comments, including offering the band lower rates if it introduced him to its "lovely lady friends." In December, Bitch Media ran an article on sexism in music PR that included an overview of the incident, triggering a response from co-founder Bill Benson, who admitted that "[s]omething insensitive and unprofessional was said," adding, "[u]nfortunately, situations like this do come up from time to time."
Aside from insisting that his controversial remarks were taken out of context, Wells himself has remained mum about the incident over the past year. Reached for this story, he declined to comment on the staff exodus or whether Team Clermont has since implemented any policy changes, instead touting the firm's success in 2017.
Indeed, the company has continued to enjoy local support, including a steady stream of student interns from UGA's music business program. However, program director David Barbe tells Flagpole he recently decided to discontinue the MBUS/Clermont partnership, citing an undisclosed reason.
Meanwhile, former employees have moved on to other ventures. Most notably, radio promoter Shil Patel founded Tiger Bomb Promo, which, in addition to building an impressive national client roster, has made a point to spotlight Athens music, representing Kishi Bashi, Scooterbabe, Nana Grizol and others. [Nathan Kerce and Gabe Vodicka]
HIGH: Flagpole's 30th
In November, this little ol' rag celebrated 30 years as the Colorbearer of Athens Alternative Music with a star-studded variety show and print retrospective from current and former writers and editors. (Plus, we published Pete's dang book.) And while we don't wanna toot our own horn too much, one thing that became crystal clear as we looked back was that, since the beginning, Flagpole has played a key role in keeping our local music scene abuzz and afloat. So, for us and for it, we say: Here's to 30 more. [GV]
LOW: Gone Too Soon
Tragedy struck too often in 2017, as Athens music lost some of its most talented and beloved creators. Among those who died this year were Strictly Rickli's Ash Rickli, Anthony "Versatyle tha Wildchyld" Little, Little Tigers' Juan Molina and singer-songwriters Mark Cunningham and Rich Mullinax. We remember them all fondly. [GV]
HIGH: Celebrating Vic
Those lucky enough to have known the late Vic Chesnutt cherish memories of one of Athens' greatest creative forces. This year, vinyl reissues via New West Records, a two-night celebration of his songs at the 40 Watt Club and the debut of the Classic City Rotary Club's Vic Chesnutt Songwriter of the Year Award—given to Mosaic's Andrew Huang—created new, bittersweet memories for old friends and new converts. [Bobby Moore]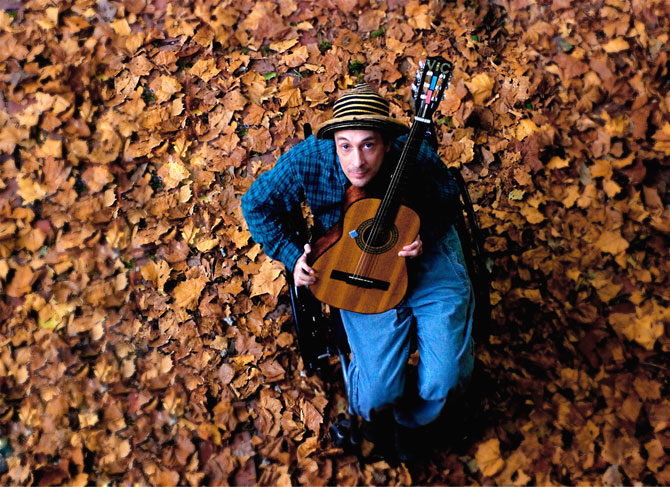 Photo Credit: Sandlin Gaither
LOW: The Mothers Vacuum
Athens' indie-rock landscape certainly wasn't quiet in 2017, but a tangible void was created after Mothers hit the road to tour behind their breakout 2016 album, When You Walk a Long Distance You Are Tired. While their subsequent departure for Philadelphia left us with one less nationally known name to call our own, two shifts in the band's lineup have left Athens with two creative forces spanning a number of projects and roles within the Classic City scene: former bassist Patrick Morales with his involvement in Grand Vapids and long-running solo venture The Viking Progress, and former guitarist Drew Kirby with his solo project, Civils, the Marching Banana label and recording/mixing credits on forthcoming releases. [Andy Barton]
HIGH: Stratocasters in the Stratosphere
With a long-awaited album release and an accompanying killer performance, Double Ferrari had a big year. The experimental metal band tells stories without vocals, making for one of the coolest Athens releases of 2017. Double Ferrari took almost 12 years to make, and boy, was it worth the wait. Tracks like "Triumph Fatigue" and "National Anthem" are standouts, but the whole album is an adventure, with sweltering highs and calm lows. With rave reviews coming in from national publications, the reign of Double Ferrari is just getting started. [Maria Lewczyk]
LOW: Bye-Bye, Bands
They say that for every Athens punk band that breaks up, at least 10 more will pop up in its place, with at least five of those featuring Jason Griffin on drums. This year, we toast three punk (or punk-adjacent) groups that left us in 2017: Fishmonger, Einschlagen and The Powder Room. No matter how much these bands loved or hated (and we mean really hated) Flagpole, we recognize that all three of them left enough of a mark to deserve at least a slow-motion in-memoriam montage soundtracked by a sad Sarah McLachlan song—or a year-end blurb, at the very least. [NK]
HIGH: Merch Mania
We've seen some interesting band merchandise in our time, but Athens musicians took the cake this year. Marshall Moore—as The Quiet Pack—gave out healing crystals, while murk daddy flex hosted a performance, art and food expo complete with homemade curry for attendees to enjoy. These items happened to be free, but there was creative merch for sale, too. Roadkill Ghost Choir introduced a set of La Croix-themed koozies, The Hernies created a dog doodle shirt that you can't go anywhere without seeing, and Nihilist Cheerleader sold out of (super cute!) underwear printed with its name. [ML]
HIGH: A Pressing Matter
Kindercore Vinyl's opening was only one of many hints of Athens' bright future to arrive in 2017, but it was by far the most buzzed-about. The record-manufacturing facility has provided a needed expansion of our music-industry infrastructure and figures to be a boon to the local economy in the years ahead. Not only that, but its owners are experimenting with new methods and technologies, including the use of biofuels, that could help revolutionize vinyl. Pretty cool to have that happening in our own backyard. [GV]
Like what you just read? Support Flagpole by making a donation today. Every dollar you give helps fund our ongoing mission to provide Athens with quality, independent journalism.