Editor's note: This is the third and final installment in Flagpole's year-end music series. See also:

Local Musicians' Favorite Moments of 2015
An Incomplete Overview of the Year in Athens Music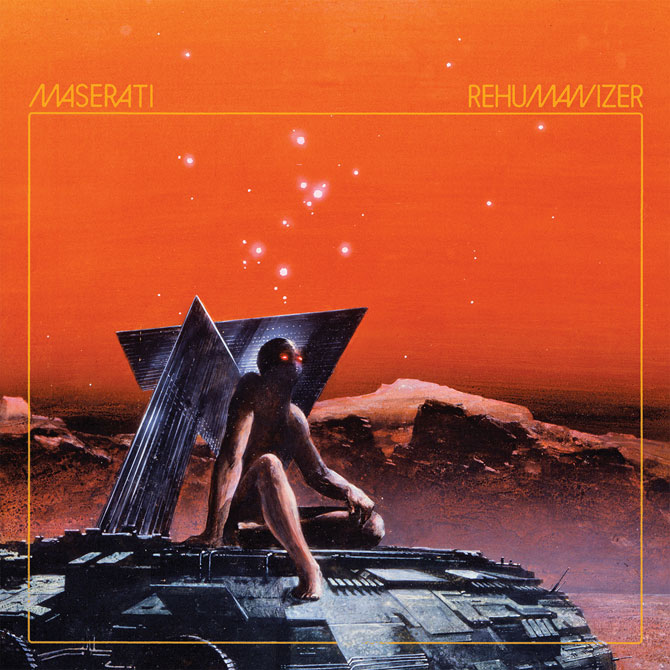 10. Maserati: Rehumanizer (Temporary Residence LTD)
Maserati's trademark has always been searing leads overlaying mesmerizing rhythms, and not much changed on Rehumanizer. Echoing space-rock stalwarts like Gary Numan, Maserati progressed by combining unprocessed vocals with downright hypnotic riffs. With only six tracks, Rehumanizer managed to sound massive, both in terms of length and sheer sonic bombast. The record's last two tracks, a title-track suite, were a compelling aural argument that no one in Athens does this sound better. Maserati tours the world for a reason, and Rehumanizer was just another reminder of why. [Dan Mistich]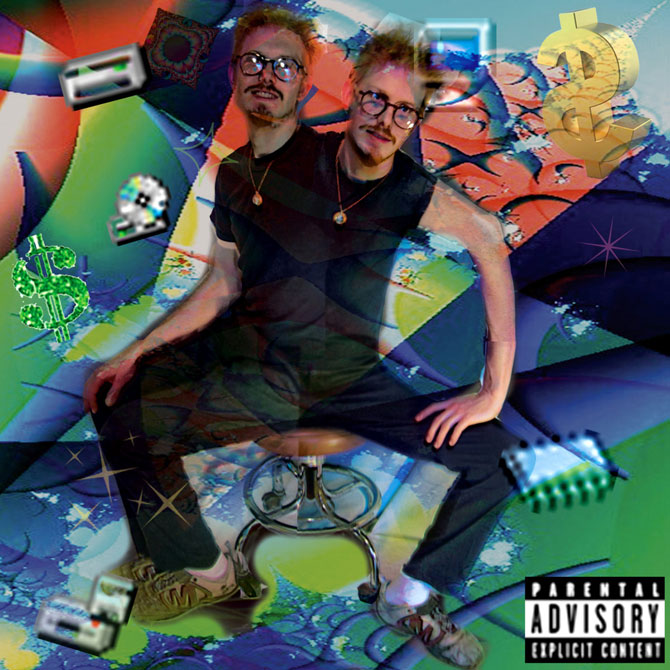 9. Richard Gumby: Hardrive (Independent Release)
In the first 45 seconds of Hardrive's opening track, "The Innocence of Sam Bacile," there was an early indication of the style songwriter Scott Crossman revels in. As a haze of panned samples made way for a loose, psychedelic guitar riff, it became evident that clarity and pleasure could sporadically break through Crossman's dense glitch collages at a moment's notice. The album's remaining six tracks acted similarly as a push-and-pull between clearer-cut pop elements and thick, often goofily stylized electronic noise, providing a consistently fun and exciting listen. Songs like the fuzzy "I'm Not Sad" and the laid-back groove of "Good Ol' Boy" fit snugly within Athens' lo-fi psych-pop canon. [Andy Barton]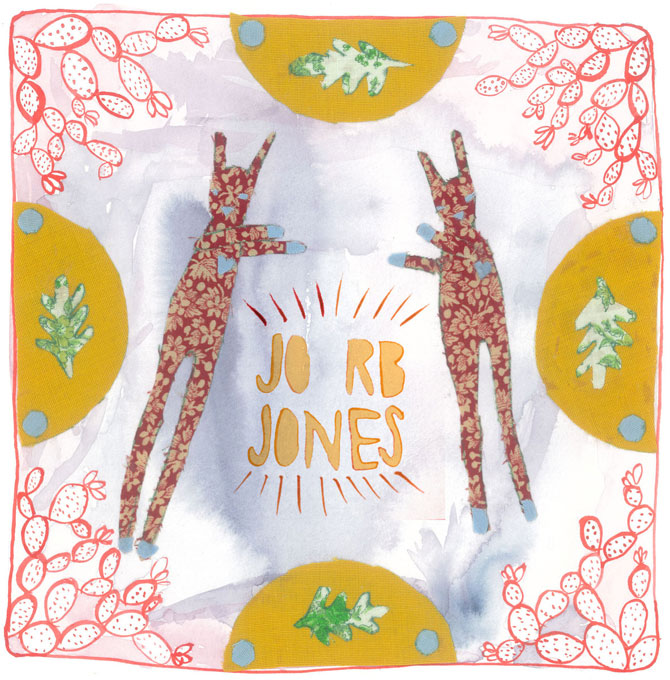 8. Jo RB Jones: Jo RB Jones (Loud Baby Sounds)
Calling back to '90s college-rock mainstays like Blake Babies and The Breeders, Jo RB Jones' remarkable self-titled debut—not an EP, not quite a full-length—espoused the virtue of pop simplicity in a year where many of the group's peers chose style over substance. The group, which includes members of Velocirapture and The Hernies, cut mercifully to the chase with seven profoundly simple, achingly melodic songs centered around singer-songwriter/band namesake Rebecca Jones' layered, velvety voice. [Gabe Vodicka]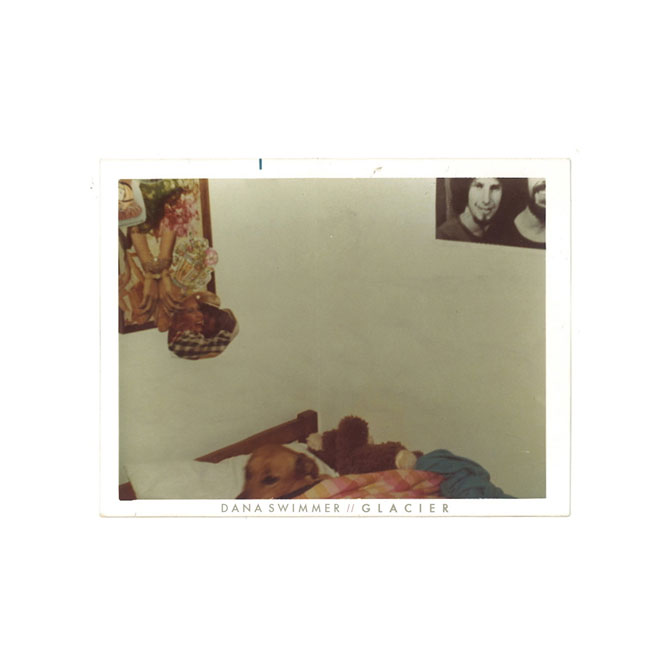 7. Dana Swimmer: Glacier (Independent Release)
Glacier was Dana Swimmer's moment of change. To use a tired analogy, if the band's 2013 debut, Veloce, was comparable to embarking on an adventure with a starter Pokemon Charmander, Glacier was the moment that Pokemon hits level 36 and evolves into an all-powerful Charizard. The group honed its indie rock chops into a palatable and impressive set of songs featuring melodic guitar and shout-along vocals that more accurately reflected the energy of the band's exceptional live shows, shedding any notions of lack of identity and cementing Dana Swimmer as one of the best rock bands working in Athens today. [Nathan Kerce]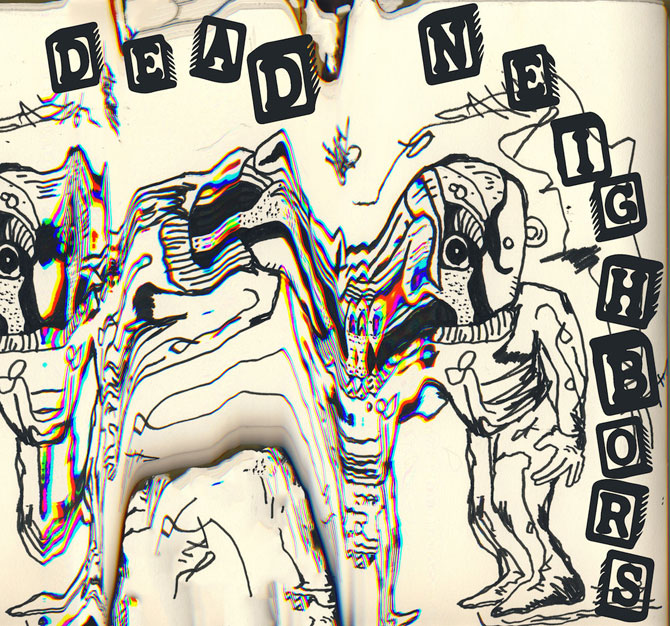 6. Dead Neighbors: Dead Neighbors (Fall Break Records)
As diligently as I endeavor to remind outsiders that, contrary to what the guide books say, Athens music progressed stylistically past the 1980s, there is at least one local record each year that reminds me that we're still churning out some of the finest lo-fi guitar-pop on the planet. Dead Neighbors' self-titled, home-recorded debut cassette jangled and jittered through its 12 tasty tracks, a reverent post-punk throwback to Athens' supposed glory days that felt as essential and contemporary as anything else released this year. [GV]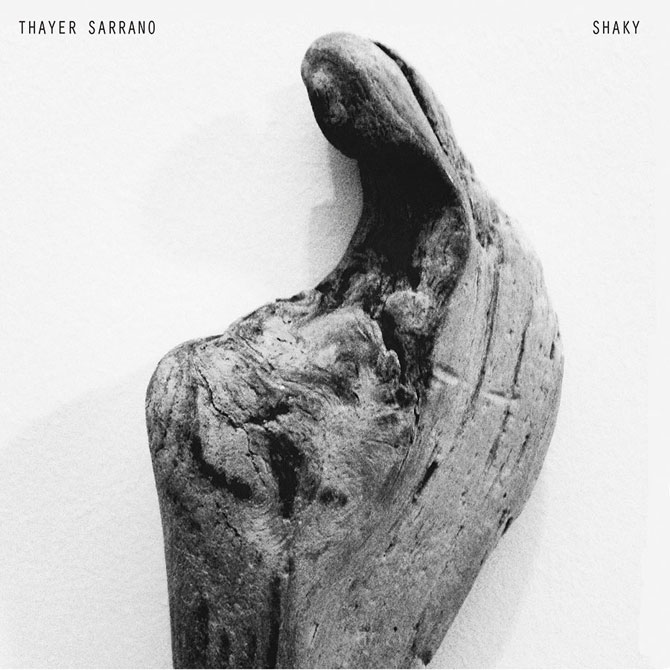 5. Thayer Sarrano: Shaky (Guildwater Group)
On Thayer Sarrano's third long-player, her distinctly Southern take on shoegaze-y folk sounded heftier than on past records, creating an atmosphere that strengthened the gentle echo of her voice. The album's 10 tracks had a cavernous quality that made the slightest instrumentation, from a ghostly organ chord to the towering slide of a pedal steel, stretch and fill every corner. Still, Sarrano left her songs space to breathe; her messages of heartbreak, uncertainty and panic were conveyed with a deceptive measure of serenity, proving how truly singular her voice is in Athens music. [AB]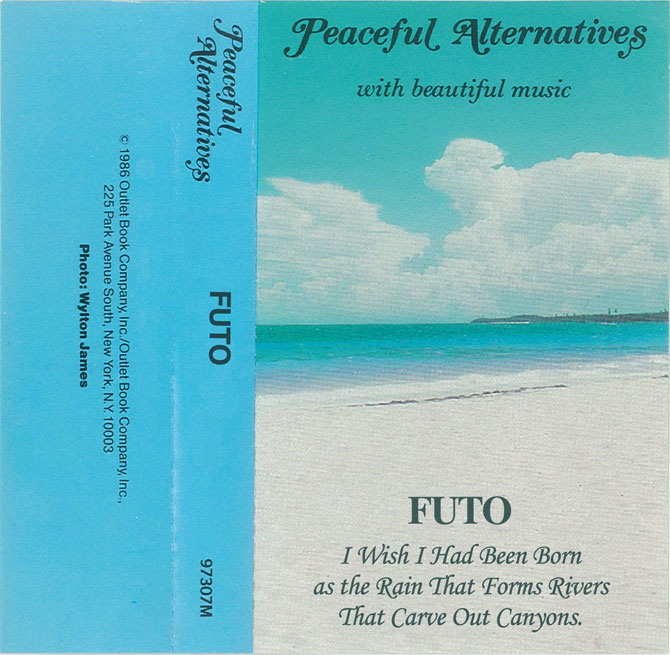 4. Futo: I Wish I Had Been Born as the Rain That Forms Rivers That Carve Out Canyons (Independent Release)
On Futo's previous album, Dog Dreams, singer-songwriter Patrick Brick wrote a lot about sex and its various intricacies. I Wish I Had Been Born… shifted the conversation to the other end of the spectrum, tackling the difficult subject of death—particularly, the pain that comes with losing a loved one. That's not to say the record was steeped in darkness; Brick's songwriting was full of earnest curiosity and wishful thinking that pushed away overly cynical thoughts. From a production standpoint, Brick displayed a better grip on his mix of acoustic and electronic sounds than ever before. Emotionally resonant closer "Dead Skin" was an album and career highlight. [NK]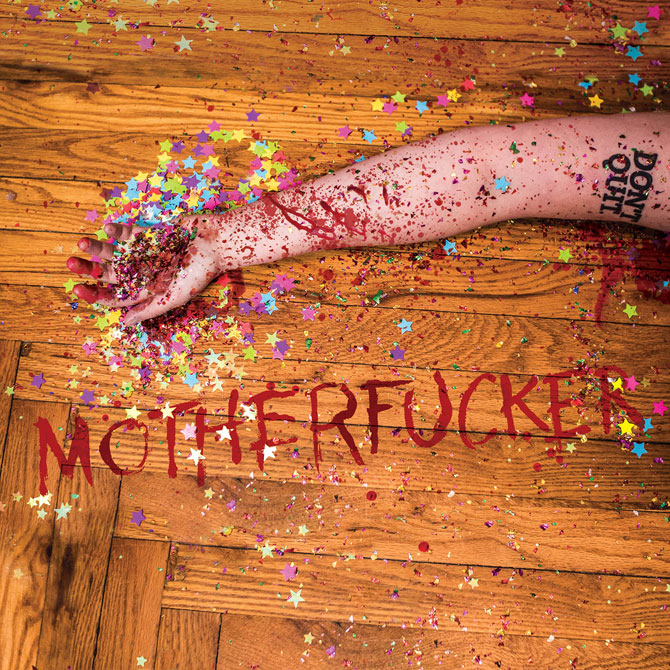 3. Motherfucker: Confetti (Sick Room Records)
Landing in this top 10 list for a second straight year, Motherfucker bumped the sound of last year's "punch-in-the-air rock" EP to a higher level on its debut LP. Combining elements of hardcore, punk and surf-rock, Confetti also infused wit, anger and more of guitarist Erica Strout's voice amid persistent percussion and pulsating bass lines. Building on its members' experience in other local bands, Motherfucker's musically mature trio struck a chord by harnessing the sort of energetic, math-y power we've missed from the local rock scene in recent years. [Carolyn Crist]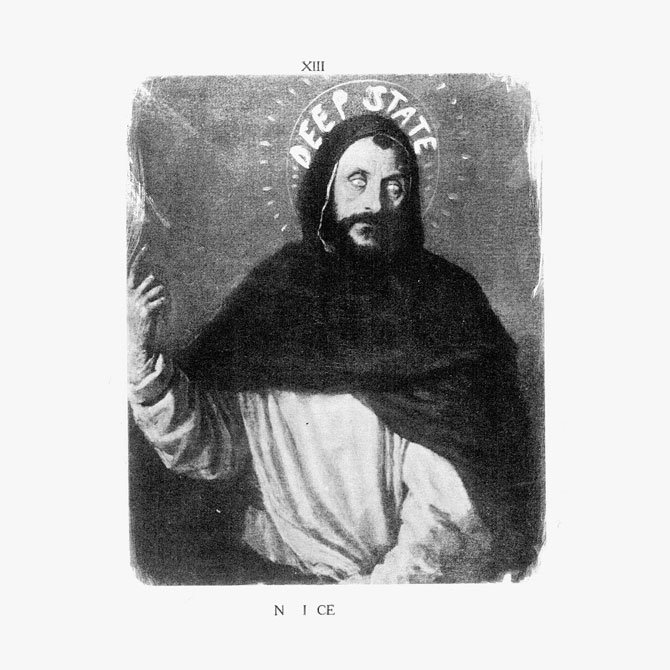 2. Deep State: Nice (Loud Baby Sounds)
Following the release of their Bein' Mean EP in 2014, Deep State continued to make the statement that guitar-driven riff rock is indeed alive and well. Deep State's debut full-length, Nice, only solidified the band's status as one of the best to emerge from Athens over the past few years, thanks largely to some sleeker production from Jesse Mangum. That doesn't mean the record was without its endearing warts; the group retained its careful carelessness, blending pop with garage-rock in a way that wasn't just infectious, but stunningly affecting. [DM]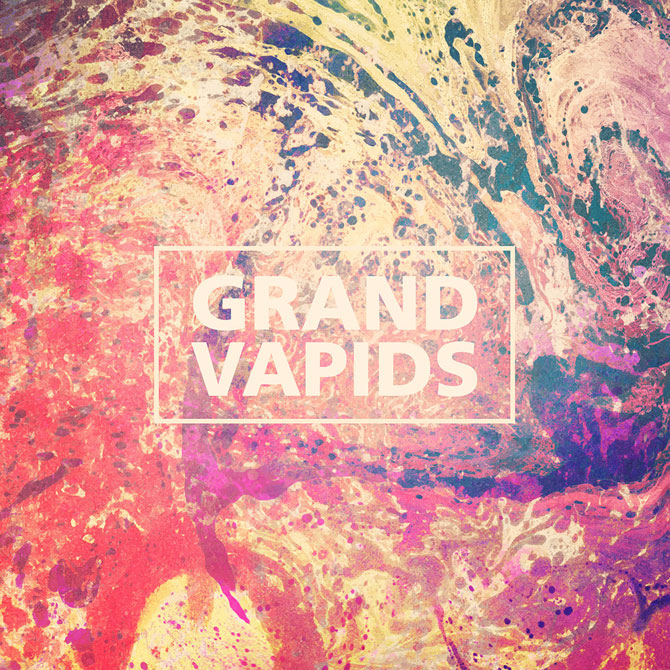 1. Grand Vapids: Guarantees (Furious Hooves)
Rising from the still-smoldering ashes of local slowcore outfit Androcles and the Lion, Grand Vapids augmented that band's moody, subdued approach with alternating layers of snarling guitars and dreamy atmospherics. On Guarantees, recorded at Chase Park Transduction with in-demand indie rock producer Drew Vandenberg, the singing and songwriting load was split between members McKendrick Bearden and Austin Harris; the former's canny baritone, chunky, claustrophobic chord progressions and fatalistic lyricism balanced the latter's poppy, psych-specked humanism. The music on Guarantees felt warm, sturdy, timeless. It could be called a winter record—it hit shelves at the start of 2015 and felt perfectly suited to the season—but it's a testament to the album's staying power that it remained in heavy rotation pretty much year 'round. [GV]
Like what you just read? Support Flagpole by making a donation today. Every dollar you give helps fund our ongoing mission to provide Athens with quality, independent journalism.