All photos by Nicole Adamson
There isn't a better venue for hosting women's flat-track roller derby in northeast Georgia than Athens Arena, a simple cinder-block-and-aluminum building tucked away in the warehouse and whatnot district off Atlanta Highway, in Bogart.
After calling The Classic Center home for a few seasons, the Classic City Rollergirls returned to their salt of the Earth, blue-collar roots Saturday night, kicking off the 2018 season with the annual Green vs. Black intra-squad battle. The standing-room-only crowd witnessed an intensely competitive back-and-forth tussle between 24 skaters angling for one of 15 coveted roster spots on the No. 117 team (of 339) in the WFTDA's worldwide rankings.
After years of being a revolving door of sorts, the team has now been able to retain key contributors for multiple seasons. Added to that core of savvy veterans are newer players that continue to develop and improve at an impressive rate, and—perhaps most importantly—the expatriates are coming home. This perfect storm was on display early and often during Saturday's bout.
Team Black jumped out to an quick 13-0 lead, as Crazy Cait Lady took full advantage of her power jam opportunity. Moments later, MoshYa Brady celebrated her CCRG homecoming, scoring 14 points and extending the Team Black lead 27-4. Trailing 30-9, Team Green sent Violet Konduct to the jammer line, and the referees promptly sent two members of Team Black to the penalty box for various infractions—and just like that, Team Green closed the gap, 30-26. With just under 10 minutes remaining in the first half, MoshYa Brady scored five hard-earned points in a jam highlighted by the well-timed hits and aggressive defense of Team Green's Dr. Evil, who routinely knocked opposing skaters to the concrete track all night. Team Black found itself in a hole at halftime, down 82-75.
The second half started with Team Green jammer Louis Strongarm making a quick visit to the penalty box and MoshYa Brady capitalizing immediately, scoring 15 unanswered points and vaulting Team Black into the lead 90-82. They never looked back. But they did make it interesting late. Remember when Tua Tagovailoa surprisingly replaced quarterback Jalen Hurts in the second half of the National Championship game and led Alabama to a walk-off victory over Georgia in overtime? Team Green coach Rocksteady channeled his inner Nick Saban late in the second half with the decision to insert aforementioned defensive specialist Dr. Evil into the jammer position with less than six minutes remaining in the bout. It was an effective offensive strategy that inspired the entire team. Team Green caught a second wind and rallied, but alas came up short. Final score: 189-168.
Last season was, by any measure, the most successful in CCRG team history. This season is filled with tremendous promise. Interested in becoming a Classic City Rollergirl? New skater intake begins 9 a.m. on Saturday, Feb. 10 (and the next five Saturdays!) at Fun Galaxy Roller Rink. Visit the team online for more info.
More photos: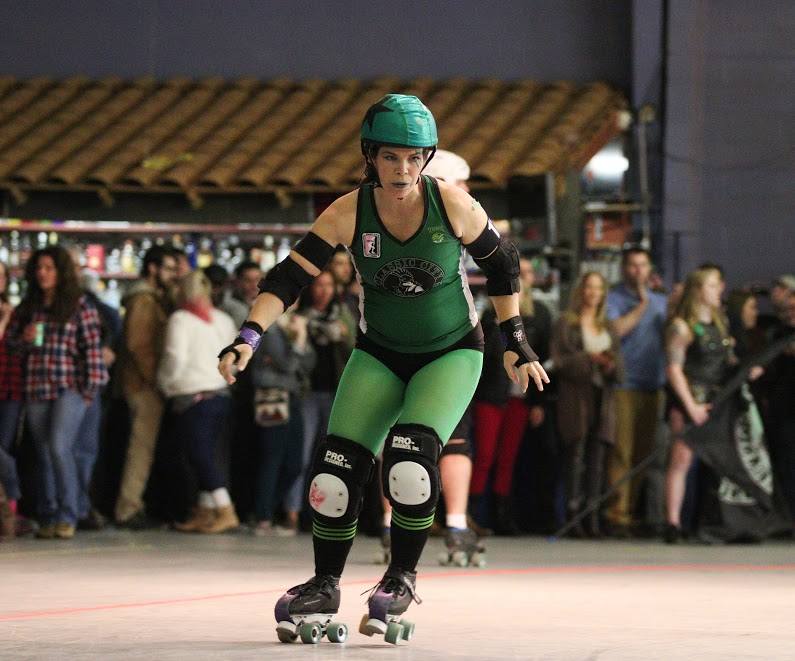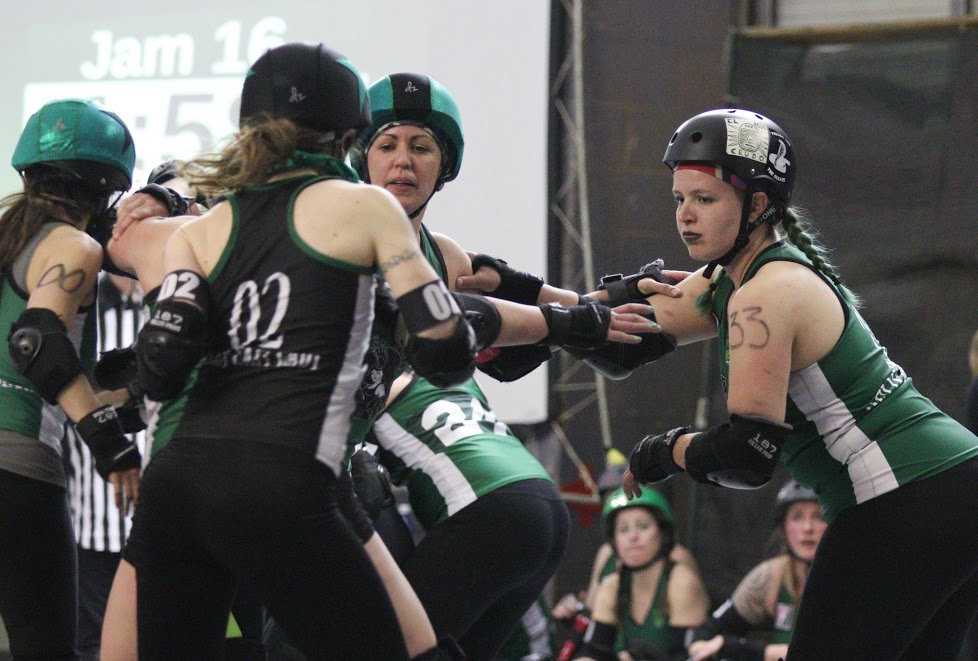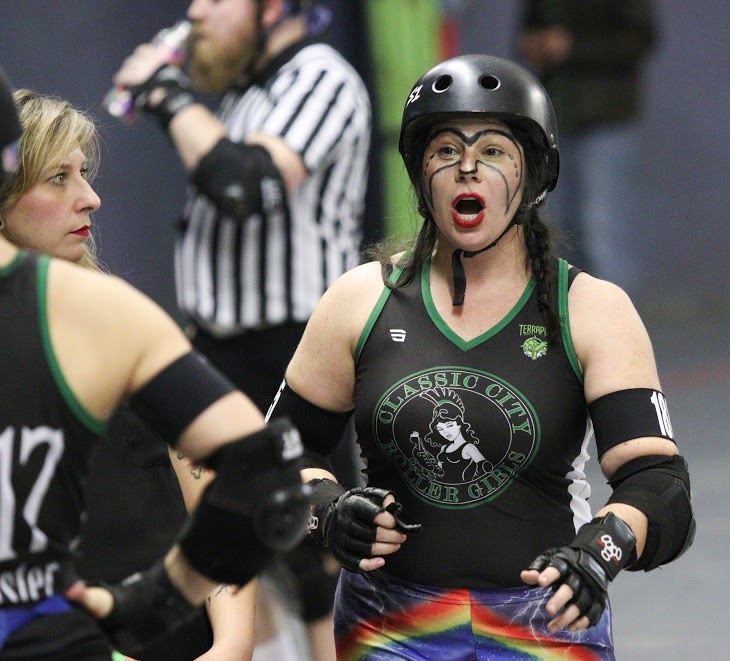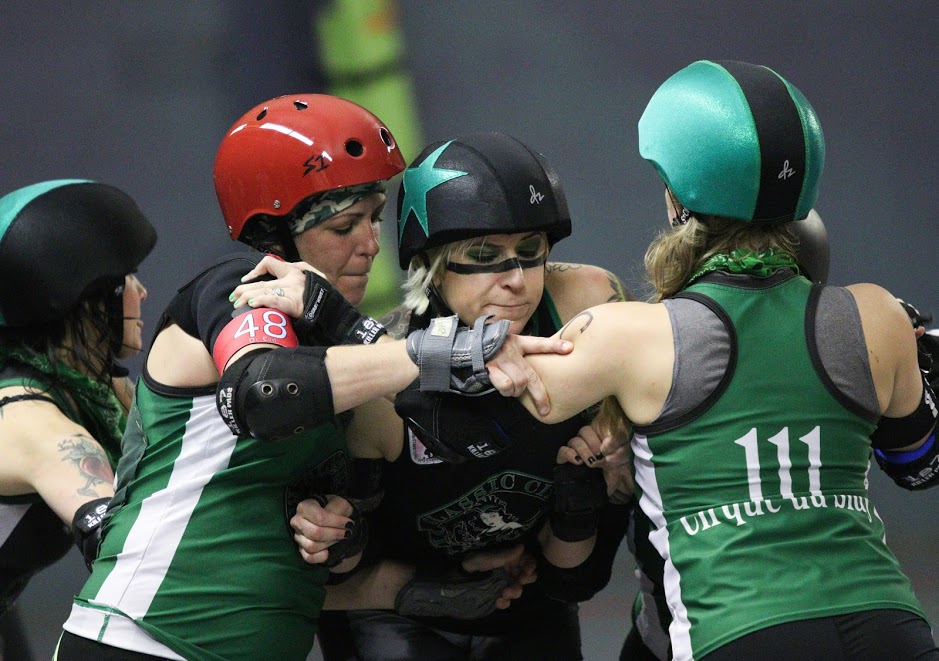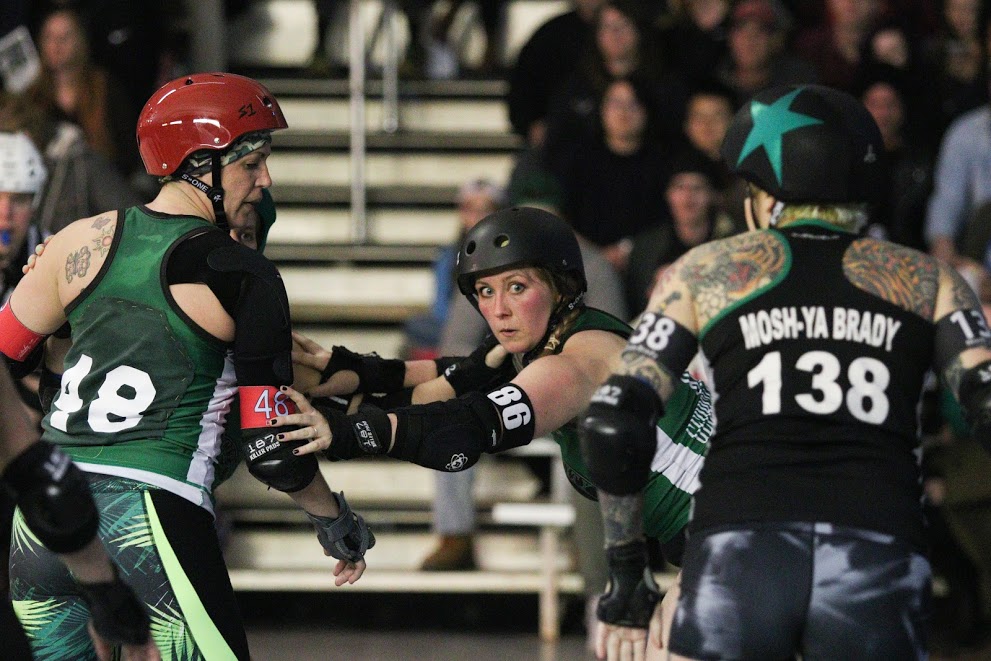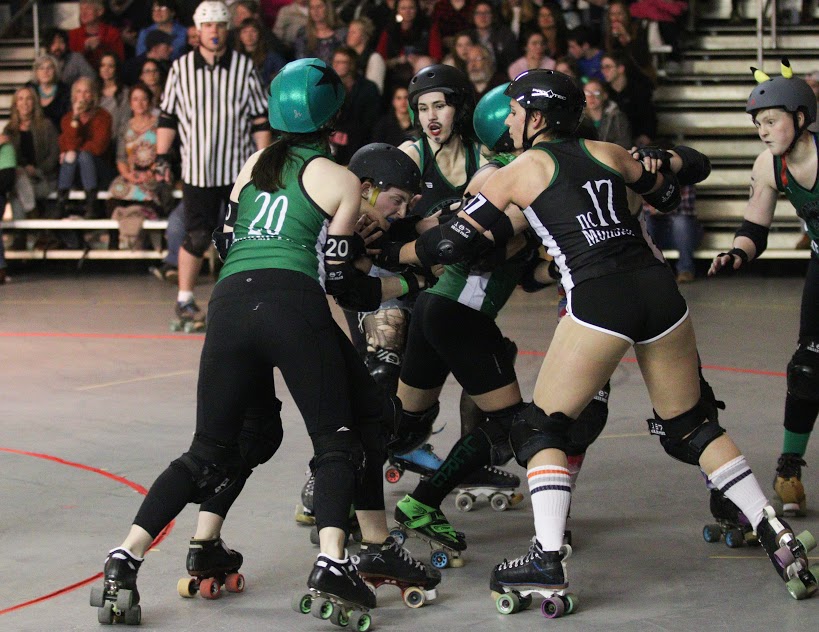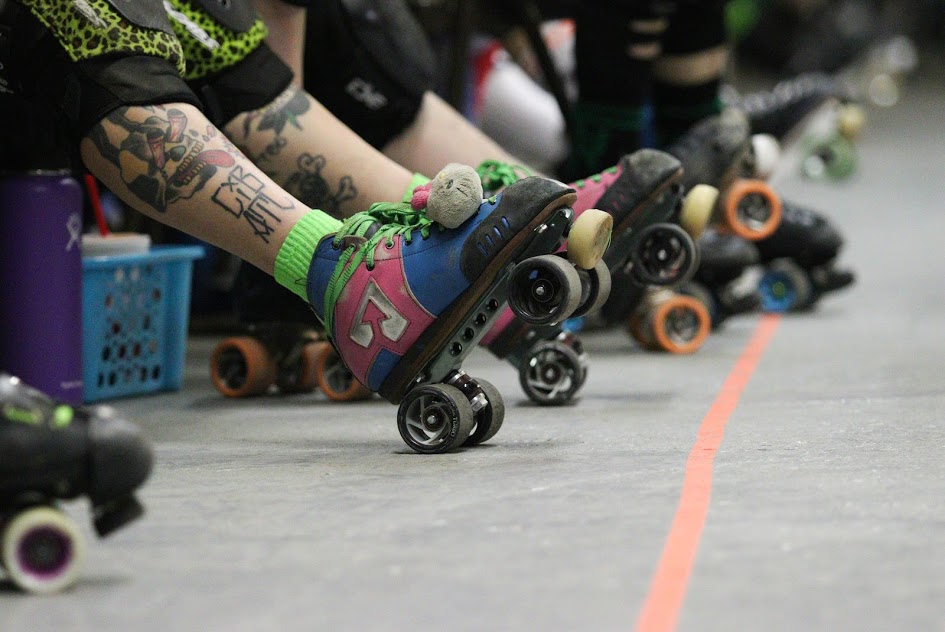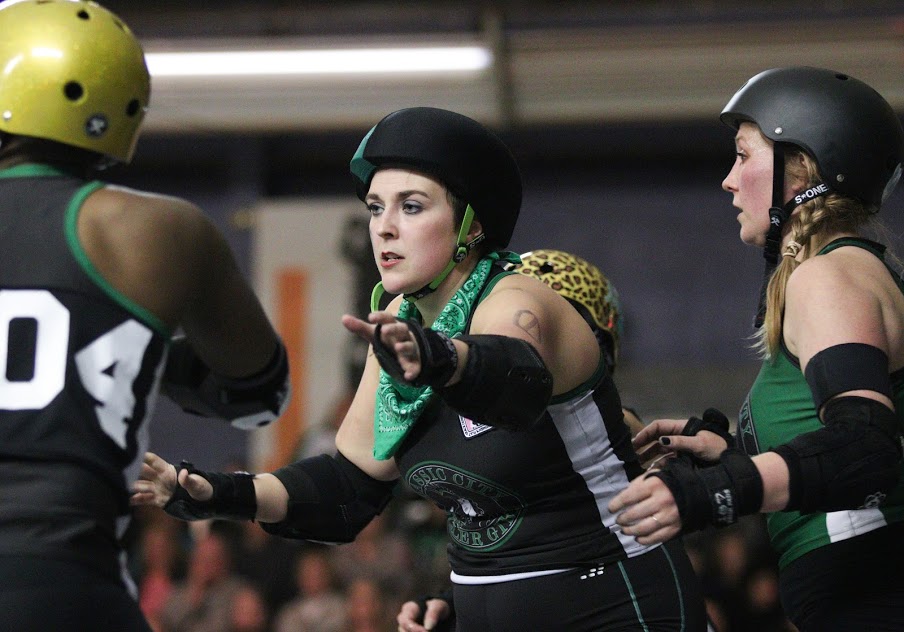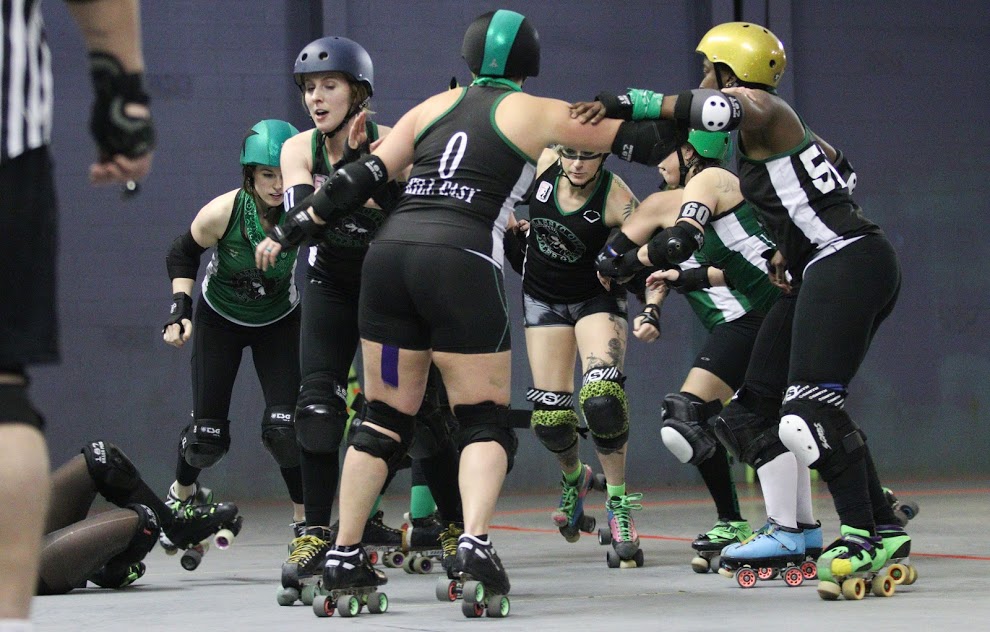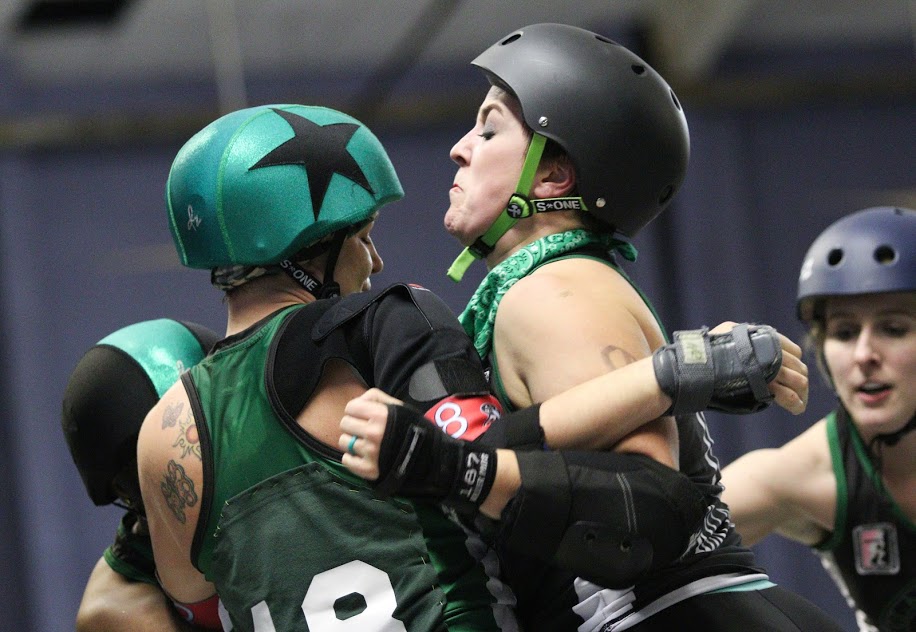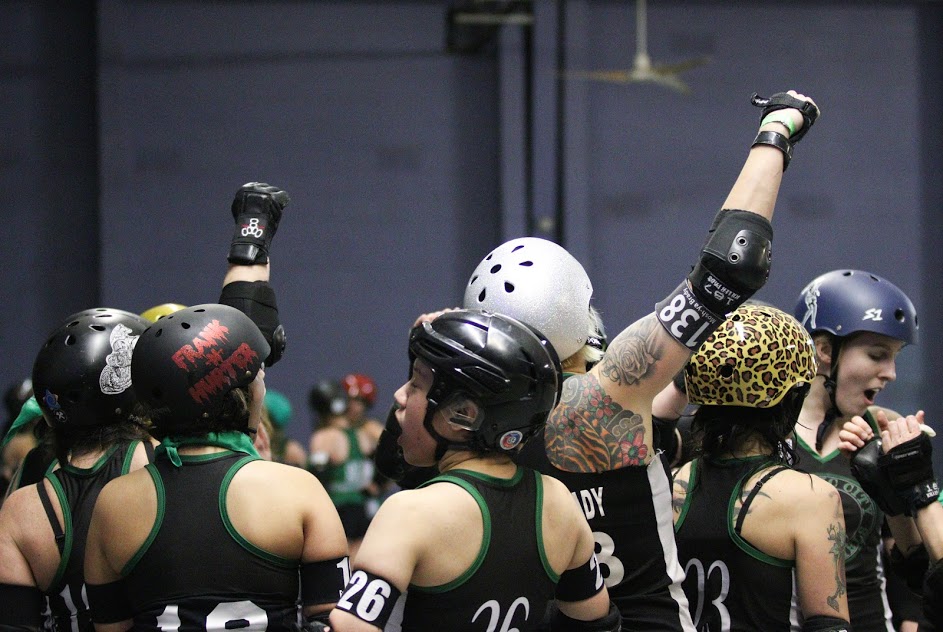 Like what you just read? Support Flagpole by making a donation today. Every dollar you give helps fund our ongoing mission to provide Athens with quality, independent journalism.