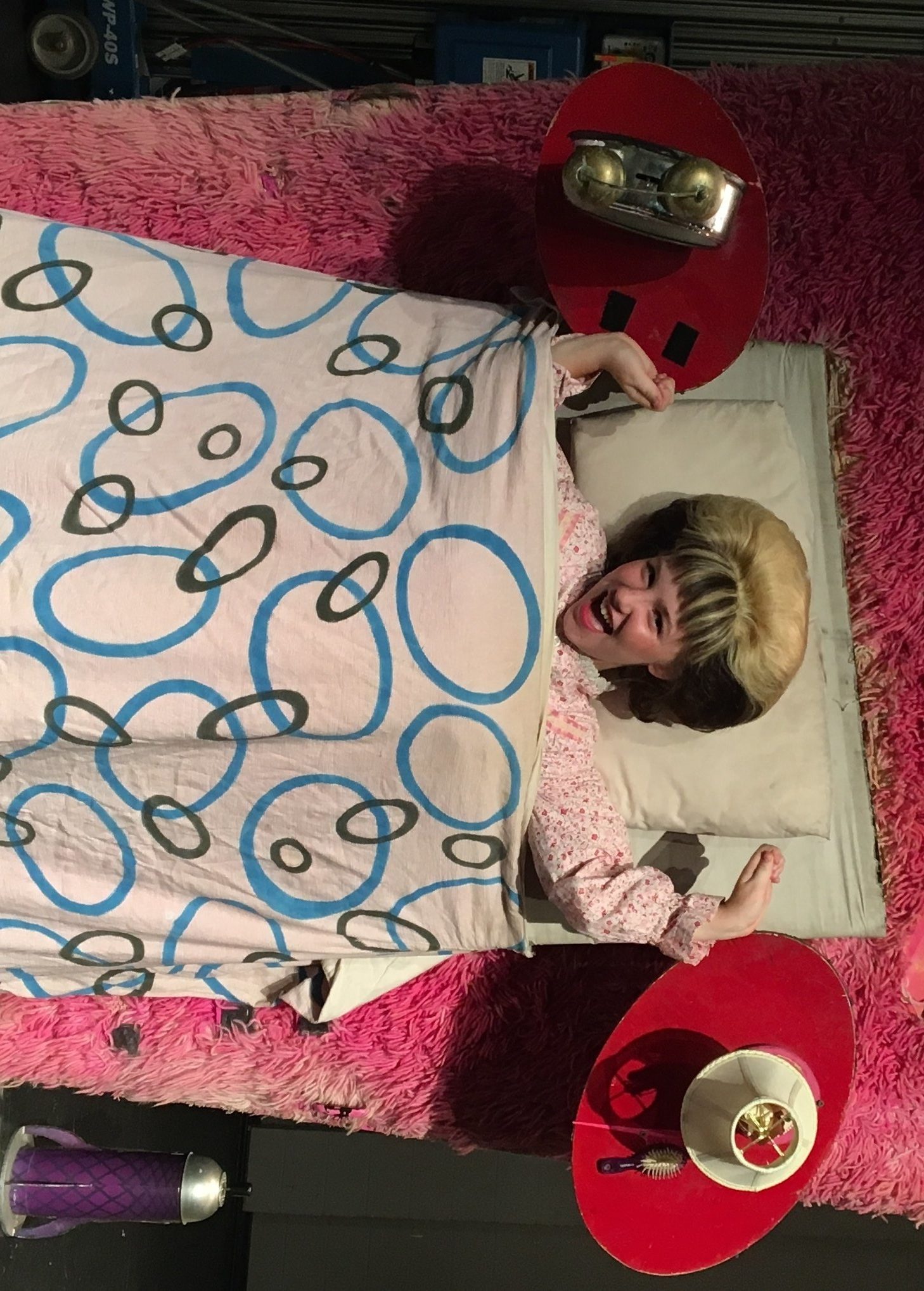 Photo Credit: Kent Hannon
Hairspray: The Oconee Youth Playhouse has "gone big" for this teenage musical about big hair, big change and big love in the early 1960s: They've rented wigs, costumes and set pieces directly from a company that produced one of the national tours.
It's a powerful mix when you add their usual high standard for choreography and strong local teenage talent, which includes Gracin Wilkins as dancer/activist/dreamer Tracy Turnblad and Cameron Loyal—who is heading off to the American Academy for Dramatic Arts this fall—as Seaweed Stubbs. Hairspray is a Tony Award winner that celebrates dance, competition, celebrity, rebellion, and—of course—hair. It's best done by teenagers, and OYP offers some of the best.
Hairspray, written by Marc Shaiman, Scott Wittman, Mark O'Donnell and Thomas Meehan, is presented by the Oconee Youth Playhouse at the Oconee County Civic Center on Friday, Aug. 26 and Saturday, Aug. 27 at 7 p.m. with a 3 p.m. matinee on Sunday, Aug. 28. Tickets are $14–18 and available in the lobby an hour before the performance. Visit oconeeyouthplayhouse.com for more information.
The Clean House: Some of Town & Gown Players' finest are involved in this last Second Stage show of the season, directed by Bryn Adamson. Pulitzer Prize finalist The Clean House, by the poetic American playwright Sarah Ruhl, was described as a "compassionate comedy" by the New York Times, as well as "one of the finest and funniest new plays you're likely to see in New York this season" when it debuted on Broadway in 2006.
Gay McCommons is Matilde, a would-be comedian trapped in the life of a maid who is sometimes too depressed or allergic to clean the house of her demanding boss Lane (Terrell Austin). Lane is a busy doctor whose husband Charles (Steve Elliot-Gower) is a philanderer that fell in love with his mastectomy patient (Pilar Chamorro). Fortunately for Matilde, Lane's sister Virginia (Ginny Simmons) loves to dust and clean so much that she practically lives for it. There's only one weekend in which to find out if these people will manage to keep their lives, their loves and a tidy house.
The Clean House by Sarah Ruhl is presented by Town and Gown Players at the Athens Community Theatre on Friday, Aug. 26 and Saturday, Aug. 27 at 8 p.m. with a 2 p.m. matinee on Sunday, Aug. 28. Tickets are $5 (free for season ticket holders) and available at 706-208-2696 or townandgownplayers.org.
24 Hour Play Festival: UGA's Graduate Acting Ensemble is hosting a program of six new, 10-minute plays with directors drawn out of a hat. All of this begins 24 hours before the free performance in the Balcony Theatre of the Fine Arts Building on Saturday, Aug. 27 at 8.p.m. Visit drama.uga.edu for more information.
In The Heights: Everyone who has seen this is raving about it! There's still a chance to head to Lawrenceville to see In the Heights by Lin-Manuel Miranda and Quiara Alegría Hudes now through Sunday, Aug. 28 before it moves to the Theatrical Outfit in Atlanta. Tickets range from $30-65 and are available at tickets.auroratheatre.com or 678-226-6222.
Like what you just read? Support Flagpole by making a donation today. Every dollar you give helps fund our ongoing mission to provide Athens with quality, independent journalism.