Are you really ORT?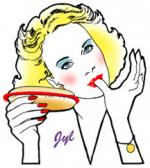 Only in my dreams (and once on an undercover assignment in Brussels).
---
I try to write a message of decent length via email/Facebook/what-have-you when I do pick up with someone again. Usually, I write only to people with whom I have had vivid memories but, sometimes, I do send random, positive outbursts to people whom I remember fondly… but I don't expect anything deep from the latter. I have tried to tend the gardens as best as I could with good friends over the years but find that fewer and fewer people care to write back or are interested.
Also, I simply wonder why anyone doesn't write me in a similar fashion. It seems that the only time I communicate with anyone is if I am the initiating force. I suppose I just feel heartbroken that the people I knew were/are not interested in forming memories with me. I feel that the memories I do possess to have been reduced to fill a little, broken tin box with warped hinges, just a chipped-up and dusty collection of marbles, insects and coins that bears no connection to anyone anymore… but, I guess, at least those memories still exist.

I suppose in the realm of reality, though, my expectations are unrealistic, hypersensitive and unfair. People will not do anything that forces them to diverge from routine and as time passes; people become absorbed in their own lives, making the lives of others a cursory concern. I should continue on the road of optimism, though, even if this damn weltschmerz gets me down sometimes. It's a floating world, yeah?
Late-'20s Fitzwilliam Lament (set to the tune of Charles Bradley's "Since Our Last Goodbye")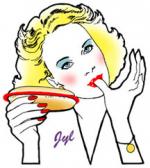 Do you really wonder why nobody writes you in a similar fashion? I mean, REALLY? Because I don't. Maybe you could focus less on being clever and poetic, and more on actual communication? I don't know. We've been through this before, Fitz, and I think back then I told you that you should try making new friends if the old ones aren't staying in touch. Now I'm starting to think that you're just trying to get published, in which case you might be better off scrawling your thoughts on a random bathroom wall to increase your audience. While you're there, have a look in the mirror and see what self-absorption looks like. Life is a series of comings and goings, Fitz. Nothing is permanent and nobody owes you staying in touch. I know it's difficult for an old softie like yourself, but you're going to have to buck up and move on.
---
After reading "Cut your Losses" (Mar. 13 Reality Check), I know what business you were talking about. Let's say the initials are [redacted]. If so, here's what I know about the situation that the other person seemed to leave out: An expensive meal was ordered; the owner asked the patron while eating how the meal was (and was given a positive answer); the meal was entirely eaten; and then the patron wanted a refund for lack of some topping. The patrons didn't seem to be entirely present at the time; an employee nicely said that the patron had said they liked the food and eaten it all, and it didn't seem like a refund was necessary; the patron called the employee a pussy and started threatening him (to which the employee did respond "Who are you, the mayor?"); the patron crossed into the kitchen and tried to fight the employees; employees had to say they were going to call the cops before they could get the guy out of the kitchen; employee did call the cops and file a report.
I wasn't there, but I got a call the night it happened because my brother (the owner) thought it was so crazy. Since I wasn't there, something different might have transpired, but that would be a weird lie to make up and call to tell your sister, and you can probably check on a police report. Anyway, I thought since you printed the story you might want to hear more about the situation. Guess I'll tell my brother that he's made the paper this week. And, of course, this is all assuming we're both talking about [redacted].
Name Also Redacted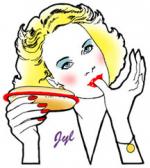 This is exactly why I didn't print the name of the business when I got that letter, NAR. As much as I enjoy reading complaints from customers about a particular business (almost as much as an ear infection or having my teeth drilled, for the record), this column is not exactly the proper forum. I suspect that my disgruntled diner friend probably wrote a letter to the editor, too. I didn't ask, so I can't be sure. Anyway, there are always at least two sides to a story. In relationships, there is more often than not a bit of truth in each. But as a nearly lifelong service-industry slave, I know damned well that the old "customer is always right" adage is a pile of crap.
I also know that a business owner (especially a small business owner, especially in this economy) is not very likely to side with his or her employees in front of a customer if it means the customer may not come back. There are some exceptions, to be sure. But if this guy was acting like enough of a jackass that the owner in question was not going to back down or even attempt to appease him, then he probably needs to take a hard look at how he behaved. And if he is the kind of person who goes to the trouble to write to me even after having had time to cool down, and tries to pull me into his drama and get me on his side, then I suspect that he is probably making a big deal out of nothing. Which is no concern of yours, mine, or the unfortunate employees of the restaurant, because karma may not be instant but it is real, and that guy is coming back as a toilet brush.
Like what you just read? Support Flagpole by making a donation today. Every dollar you give helps fund our ongoing mission to provide Athens with quality, independent journalism.