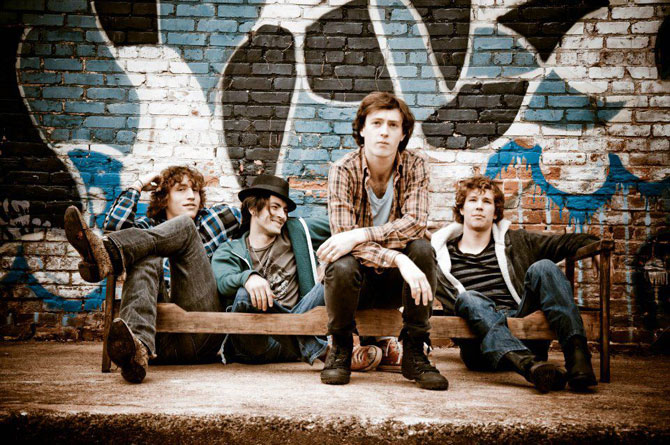 Tealvox is one of those bands you see on marquees around town and wonder when they'll finally get the recognition they deserve. Athens has the tendency to overlook its wonderful pop-rock acts in favor of more unusual fare. Perhaps Tealvox will be the band to finally overcome this strange barrier with its fun stage antics and polished yet exuberant tunes. This time around, they'll also have the stage at the Georgia Theatre on which to showcase their talents.
Crafting the perfect pop song is harder than it sounds. Stray too far into lyrical standbys, and you're a joke; focus too much on the rock elements, and you've lost the free-spirited heart of the song. Tealvox, however, straddles that line with ease by creating unnervingly good rock and roll. The band's shows are never less than insanely energetic, bolstered by blistering guitars, steady bass, howling vocals and creative drumming. They work hard, and it shows.
Bassist Adam West recently dropped hints that the band may be ready to explore new directions, both in business and musically. In order to get ready for their opening slot at the Theatre, the bandmembers are camping out in the studio, working up new material for longtime fans and newcomers alike.
On Thursday, Tealvox will warm the stage for eclectic and lyrically driven jam-rock headliners Moon Taxi. The Nashville band has built a strong grassroots following and was confirmed for Bonnaroo recently. Their soulful new release, Cabaret, features a special guest appearance by Matisyahu. Also on the bill at the Georgia Theatre will be the sweet, understated Americana of The Apache Relay. So, if you want to catch Tealvox, make sure to get there before 9 p.m.
Like what you just read? Support Flagpole by making a donation today. Every dollar you give helps fund our ongoing mission to provide Athens with quality, independent journalism.